Filtered By: Topstories
News
FNU urges Duque to resign amid rising COVID-19 cases among nurses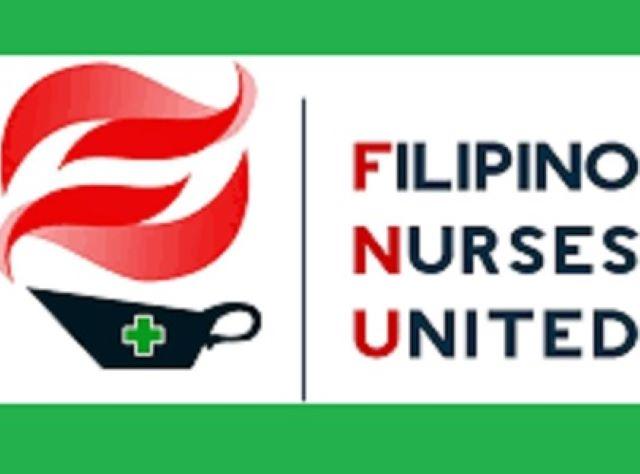 The Filipino Nurses United (FNU) on Saturday called for the resignation of Health Secretary Francisco Duque III amid the rising number of COVID-19 cases among nurses, doctors, and other healthcare workers.
"We hope that our leadership be replaced by a more competent Secretary of Health. Secretary Duque must resign for the betterment of our health," the FNU said in a statement.
Also, it it mourns the passing away of its colleagues, one at the Philippine Heart Center and the other at the National Kidney and Transplant Institute after reportedly succumbing to COVID-19.
"We are extremely alarmed at the increasing number of nurses, doctors and other health workers especially those in the frontline, being infected by COVID-19, with 5,355 nurses comprising 36% of the 14,963 infected cases of health workers," the FNU said, citing data from the DOH.
Further, the group said that the surge of COVID-19 cases, especially in Metro Manila in recent days, is "worrisome" with not lower than 3,000 reported daily cases, and the all-time high record of 7,103 new infections.
FNU also said the Philippines is facing a heightened public health disaster as the government declared a state of calamity," with health workers "suffering from the burden of this uncontrolled pandemic of more than a year, with no end and improvement in sight."
"We refuse to be sacrificial lambs for this pandemic. We are humans and we need to be cared for. We should be saved from this national calamity and public health disaster," the FNU said, as it called for uniformed men and personnel to step aside and be replaced by medical experts with knowledge and skills in medicine and public health disaster.
GMA News Online is still reaching out to Secretary Duque for his comment.
AHW calls for comprehensive plan
Meanwhile, the Alliance of Health Workers (AHW) called on the Department of Health (DOH) to make a comprehensive plan of action to resolve the pandemic.
The AHW also urged the government to address the worsening condition of healthcare workers.
According to the AHW, 14 healthcare workers have tested positive at the San Lazaro Hospital, 29 at the National Kidney and Transplant Institute, 15 at the Tondo Medical Center, 200 at the Philippine Heart Center, 27 at the Dr. Jose Fabella Memorial Hospital.
Meanwhile, 32 have tested positive at the Jose R. Reyes Memorial Medical Center, 26 at the Research Institute for Tropical Medicine, seven each at the Philippine Orthopedic Center and the National Children's Hospital, 30 at the Amang Rodriguez Memorial Medical Center, and 23 at the National Center for Mental Health.
The alliance also took exception to Duterte's comment that the COVID-19 pandemic is only a small thing.
"Mr. President, COVID-19 is not a small thing because extreme hardship, sacrifice, and many from our fellow health workers have laid down their lives just to combat the infectious disease," AHW National President Robert Mendoza said in a separate statement. — LBG/DVM, GMA News