Filtered By: Topstories
News
183 Chinese fishing vessels remain at West Philippine Sea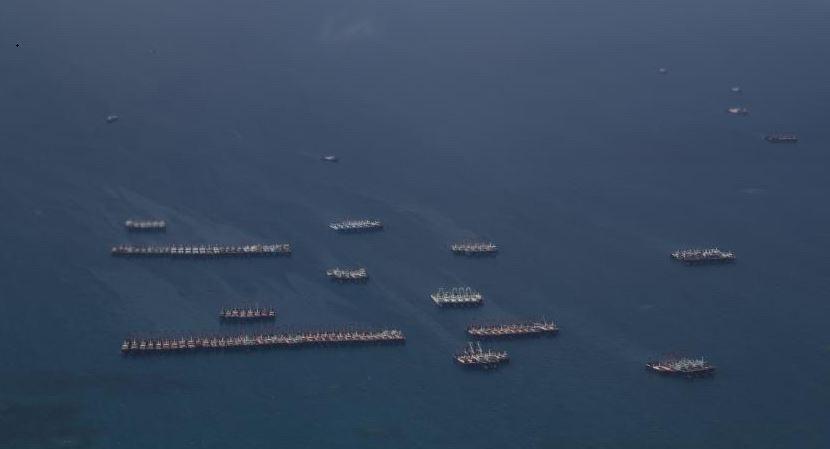 More than 100 Chinese fishing vessels are still moored at the Julian Felipe Reef at West Philippine Sea (WPS) days after it was first spotted by authorities last March 7, Armed Forces of the Philippines (AFP) said Monday.
"One PAF [Philippine Airforce] aircraft was dispatched this morning to conduct MARPAT (Maritime Air Patrol) at WPS. There were around 183 vessels sighted believed to be CMM (Chinese maritime militia)," said AFP chief Lieutenant General Cirilito Sobejana in a text message to reporters.
Sobejana earlier disclosed the Chinese ships were still sighted near the reef in the disputed waters.
But Chinese embassy denied that the vessels were not operated by Chinese Maritime Militia. It said that the vessels are only "seeking shelter" near the reef, which they claimed is part of China's Nansha Islands or Spratlys in the South China Sea.
Last March 7, authorities discovered 220 fishing vessels at the reef, saying it was a cause of concern due to possible "overfishing" and destruction of marine environment in the area. —Consuelo Marquez/LDF, GMA News