Filtered By: Topstories
News
Healthcare system nears 'collapse' amid COVID-19 surge —workers' groups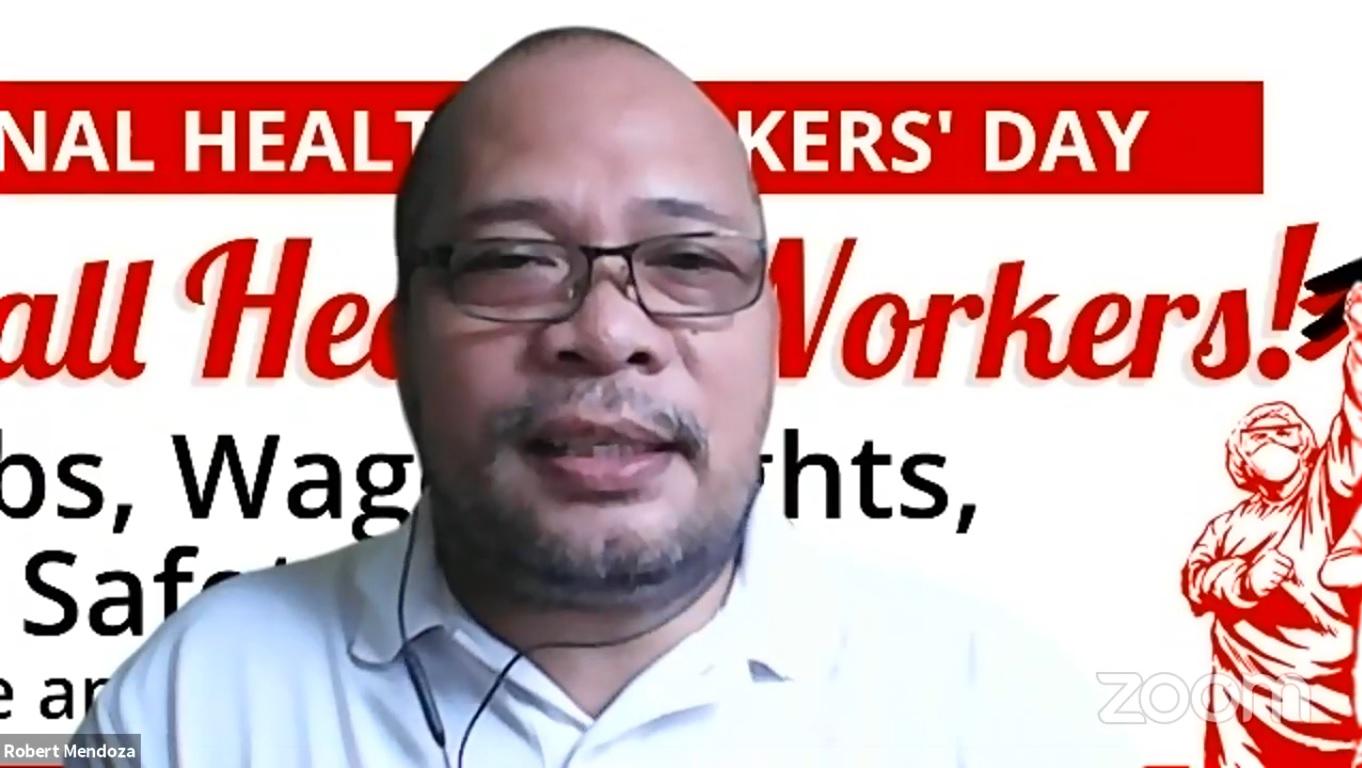 The Filipino Nurses United and the Alliance of Health Workers on Wednesday said that the healthcare system is on the verge of collapsing amid the surge in COVID-19 cases.
In a press conference, Alliance of Health Workers president Robert Mendoza said that the government's COVID-19 response has failed and that the number of infections actually worsened compared last year.
"Punong-puno na at umaapaw na ng pasyenteng may COVID ang mga hospital at quarantine facilities at malapit na ang pag-collapse ng ating health care system," he said.
("The hospitals are already overwhelmed with COVID-19 patients and our healthcare system nears collapse.")
According to Mendoza, healthcare workers and experts have proven that the government's militarist lockdown strategy was a failure and not a solution to curb the spread of COVID-19.
He said hospitals were running out of medical supplies such as drugs and oxygen tanks.
The wards for non-COVID cases, emergency rooms, tents for waiting patients, and even the lobby of the health facilities were already occupied patients.
Mendoza added that the numbers of hospitals beds and healthcare workers were not also enough to take care of infected persons.
Patients have to wait a long time before getting admitted to intensive care units in the hospitals.
Some healthcare workers have also already resigned or retired early due to the threat of the pandemic, he added.
Filipino Nurses United's (FNU) Jaymee De Guzman said the reimposed enhanced community quarantine in Metro Manila and four provinces would cause more suffering to healthcare workers and the public.
She said the healthcare workers are carrying a heavier patient load, with the current nurse-patient ratio of 1:12 far from the ideal 1:3.
Healthcare workers work 12 hours per shift and extend to three more hours, De Guzman also said, adding that they are usually unpaid for the extra hours.
A doctor monitors 25 to 30 patients in a shift while nurses watch out two to three wards.
Due to this, De Guzman called for mass hiring of hospital workers and allotting additional beds. She also demanded for the release of the government's budget for the benefits and salary increase of healthcare workers.
On Wednesday, Philippine Hospital Association president Dr. Jaime Almora also said hospitals are already "overwhelmed and overrun" amid the surge of cases mainly due to their depleted and overworked manpower.
Health Undersecretary Leopoldo Vega has denied that the health system is collapsing.
"Hindi naman talaga tayo talo [We are not really losing]. The health system is not collapsing. It's just that we are trying to manage the challenge of the surge," said Vega, who is also the country's treatment czar. — BM, GMA News