Filtered By: Topstories
News
Sinovac's COVID-19 vaccine safe for elderly, expert assures public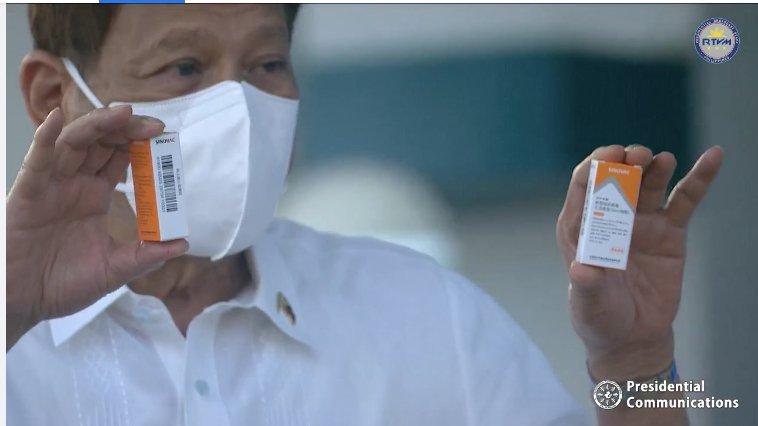 CoronaVac, the COVID-19 vaccine developed by Chinese firm Sinovac Biotech, showed "remarkable" safety across all age groups, including the elderly, the head of the Vaccine Expert Panel (VEP) said Tuesday.
Dr. Nina Gloriani said the VEP's recommendation to allow the use of CoronaVac on senior citizens was based on a review of data from Phase 1 and 2 clinical trials, publications, press releases from other countries, and the totality of evidence.
"We have seen the safety of Sinovac is remarkable across all age groups, including the elderly. Clinical trial findings showed that the Sinovac CoronaVac is well tolerated among older individuals," she said in a health department briefing.
The Food and Drug Administration (FDA) approved the use of CoronaVac on the elderly last week. Previously, the Chinese-made vaccine was only recommended for clinically healthy individuals aged 18 to 59.
Experts reevaluated CoronaVac after several local governments were forced to halt their inoculation of senior citizens due to a shortage of AstraZeneca doses.
"We are currently facing a worsening pandemic and we have very limited options… Right now, there are delays [in delivery]," Gloriani said.
She also underscored that individuals 60 and older are at an "increased risk" of severe illness and death due to COVID-19, especially if they have underlying conditions.
"The overall findings demonstrated that these vaccines induce neutralizing antibodies against SARS-CoV-2 and have good safety profiles both in the general population and the elderly," she explained.
FDA chief Eric Domingo earlier said CoronaVac showed 51% to 52% efficacy among the elderly.
Over one million people have been vaccinated in the Philippines as of April 11. -MDM, GMA News