Filtered By: Topstories
News
NTF-ELCAC to Makabayan bloc: Denounce 'terrible crimes' of communist rebels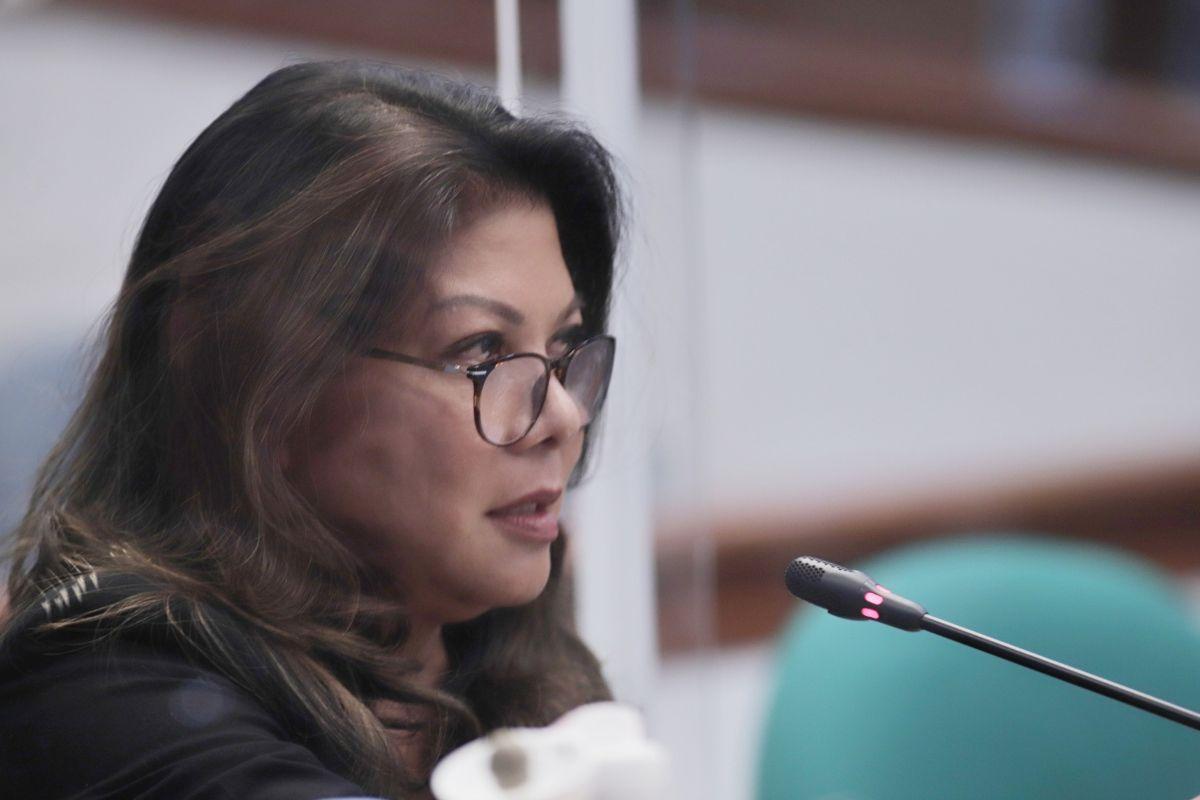 The National Task Force to End Local Communist Armed Conflict (NTF-ELCAC) on Monday dared the Makabayan lawmakers to condemn the alleged atrocities committed by the communist rebels against the Filipino people.
At a news conference, NTF-ELCAC spokesperson on social media issues and sectoral concerns Lorraine Badoy said she is wondering why these left-leaning party-list legislators have remained silent on the matter.
"We've been waiting for them to denounce the terrible crimes of the CPP-NPA-NDF (Communist Party of the Philippines-New People's Army-National Democratic Front) against the Filipino people for the past 52 years and so far the silence again is deafening," said Badoy, who is also an undersecretary of the Presidential Communications Operations Office (PCOO).
"We cannot gloss over the silence of people who pride themselves [on being] elected by the people."
Badoy also asked the left-wing human rights group Karapatan to denounce the CPP-NPA-NDF's alleged atrocities and violations of the international humanitarian law.
"That is the challenge. You can still maybe redeem yourselves and denounce what ought to be denounced," she said.
In response, Bayan Muna party-list Representative Ferdinand Gaite, a member of the bloc, said Badoy was just raising old issues.
"Lumang patutsada na 'yan, paulit-ulit na lang. Ms. Badoy is raising old issues that have already been answered because they are back in hot water over the release of P13 billion of their funds in the midst of demands for the defunding and abolition of their red-tagging task force," Gaite said.
"She's trying to score a point and divert attention, but she's out of ammunition, she already exhausted her script kaya nagre-rehash na lang ng lumang usapin," he added.
Gaite said Badoy was not in a position to tell the progressive group what to say, adding that the lawmakers are in the position to question the utilization of the task force's budget.
"But we are in a position to question you over your use or misuse of public funds, over your use of the lump-sum Generals' Pork Barrel, over your use of taxpayer's monies to spread fake news," he said.
Badoy's call came days after the Armed Forces of the Philippines (AFP) submitted to Commission on Human Rights (CHR) Commissioner Karen Dumpit a list of hundreds of "willful killings" and other atrocities such as recruitment of child soldiers linked to the communist rebels from 2010 to 2020.
"Commissioner Dumpit said they will forward the cases to their regional offices for their investigation. They now have a total of 1,506 cases to investigate. The gathering of other cases are ongoing," said Brigadier General Jose Alejandro Nacnac, director of the AFP Center for the Law on Armed Conflict, in a statement.
Last November, President Rodrigo Duterte indicated that groups such as the Makabayan bloc in the House of Representatives, Bayan and Gabriela are fronts for the CPP-NPA-NDF.
The Makabayan bloc immediately denied the President's claim, dismissing it as a tactic to hide the government's supposed incompetence in handling the country's problems such as the COVID-19 crisis and an attempt to stifle dissent. —with Anna Felicia Bajo/KBK/AOL, GMA News