Filtered By: Topstories
News
House approves Bayanihan 3 on third reading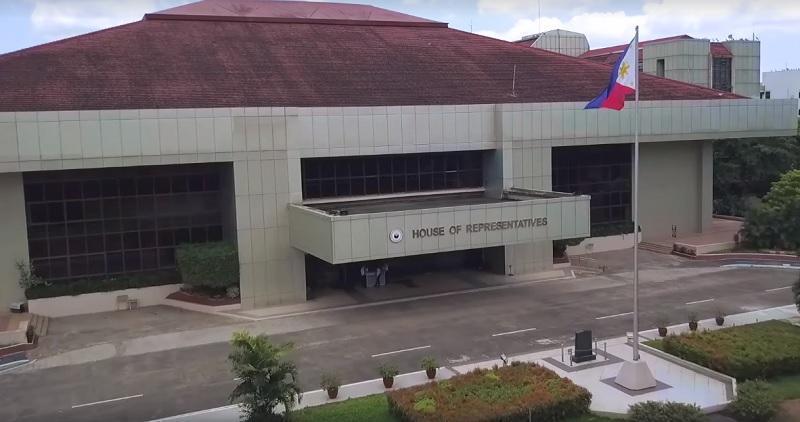 The House of Representatives on Tuesday approved on third and final reading the Bayanihan 3 stimulus package, which seeks to provide P401 billion worth of interventions to help Filipinos recover from the COVID-19 pandemic.
Voting 238-0-1, the lower chamber approved House Bill 9411 or the proposed Bayanihan to Arise As One Act. The said measure aims to extend financial assistance worth P2,000 to all Filipinos, regardless of their status in life, in two tranches.
A total of P216 billion was allotted for the cash assistance which will be given to all 108 million Filipinos.
Other programs of Bayanihan 3
Under the measure, funds were also allocated for the pension and gratuity fund of military and uniformed personnel, which amounts to P54.6 billion.
Marikina City Representative Stella Quimbo, one of the key proponents of the bill, explained that this was included in the Bayanihan 3 programs as it can still be considered as a COVID-19 response because soldiers as well as other uniformed personnel are considered as frontliners in the battle against COVID-19.
A total of P20 billion was allocated under the Small Business Wage Subsidy (SBWS) program to assist Micro, Small, and Medium Enterprises affected by the health crisis.
Further, a total of P25 billion was also appropriated to assist displaced or disadvantaged workers under the programs of the Department of Labor and Employment.
The bill also allotted P12 billion for Phase 1 of the Assistance to Individuals in Crisis Situation (AICS) program, which will address crisis response and recovery.
Stand-by funds worth P12 billion for the AICS program were also given for Phase 2 and P6 billion was appropriated for Phase 3.
When it comes to additional medical response, a total of P9 billion was also appropriated for the targeted indigent beneficiaries, another P500 million for the free swab tests of overseas Filipino workers and seafarers, and P3 billion as financial assistance to local government units for their anti-COVID-19 efforts.
A total of P4 billion was also appropriated to support basic education while P500 million was appropriated to support teachers in higher education.
Yes with reservations
Kabataan party-list Representative Sarah Elago voted yes on the measure but she said the allocation of funds is still not enough to help students affected by the pandemic.
"Dapat magbigay ng ayuda para sa mga estudyante para matulungan sa mga gastusin sa paaralan," Elago said.
(Students should be provided with assistance to help them in their school expenses.)
"Higit sa lahat, upang maibsan na ang kalbaryo ng mga estudyante at guro, dapat maglaan ng badyet at ayuda para sa mga paaralan para maipatupad nila ang mga rekisitos na maghahanda sa mga kampus para sa ligtas na pagbubukas," she added.
(To ease the burden of teachers and students, budget must be allocated to schools so they can prepare their campuses for the safe opening of classes.)
Elago is urging the youth sector to intensify calls for P10,000 student aid, moratorium on tuition and other school fees, waiver of student loans, and funding for the safe reopening of school campuses.
Constitutional infirmity?
Albay Representative Edcel Lagman, meanwhile, cast an abstention on the measure because of its alleged failure to comply with Section 25 (4) of Art. VI of the Constitution, which states that a special appropriations bill shall be supported by funds actually available as certified by the National Treasurer, or to be raised by a corresponding revenue proposal therein."
He explained that since an appropriation entails the allocation of funds, "it stands to reason that the funds must be available or a corresponding revenue measure be proposed in the special or supplemental measure to ensure the implementation of the appropriation law."
During the House committee on appropriations hearing on Bayanihan 3, Bureau of Treasury's Dominick Mariano had said that "the Treasury has always been ready to certify the availability of funds especially as it pertains to excess revenues compared to programs."
Mariano said the Bureau of Treasury is still in the middle of financing the budgetary requirements for this fiscal year, which amounts to P4 trillion.
Lagman pointed out that absence of available funds would make the measure "illusory and a mockery of a promise to intended beneficiaries."
But for Albay Representative and ways and means committee chairperson Joey Salceda, the measure already meets the constitutional requirement that the proposal be supported by funds to be raised from revenues proposed in the same bill.
Further, Lagman questioned why the amount allocated for the pension and gratuity fund of MUPs is bigger than the combined appropriations for aid for displaced and disadvantaged workers, indigents, the local and government support fund, and the support to basic and higher education, among others.
Bayanihan 3 was among the priority measures of the chamber before the sine die adjournment this week.
Speaker Lord Allan Velasco said the approval of Bayanihan 3 is a historical moment in the legislative process in this chamber as this measure has been co-authored by almost all of its members.
"For this, I profusely thank each House member for sharing my aspiration and that of Marikina Representative Stella Quimbo's of providing fresh assistance to our people who need it badly in this time of difficulty," Velasco said in a statement.
"We firmly believe that Filipinos deserve all these interventions—urgently and immediately. Bayanihan 3 offers a real lifeline for our countrymen struggling to navigate the challenges of COVID-19," he added.
Senate President Vicente Sotto III, however, said for the part of the upper chamber, Bayanihan 3 is not among the priorities before it adjourns on June 4.
Sotto had said the Bayanihan 3 bill was not even discussed in the recent hearing of the Legislative Executive Development Advisory Council. — RSJ, GMA News