Filtered By: Topstories
News
PNP orders manhunt vs. suspected Reds in killing of FEU booter Absalon, kin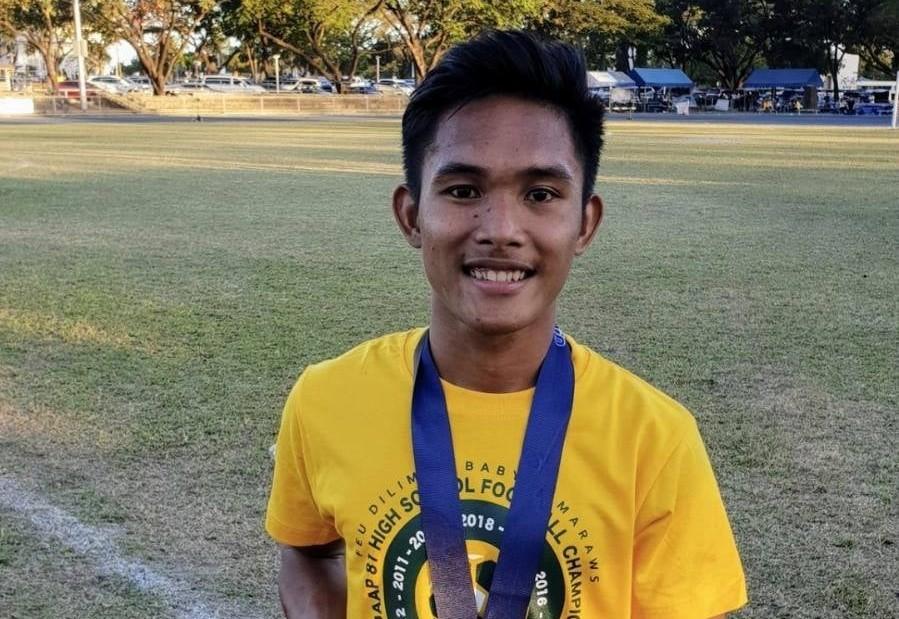 The Philippine National Police has ordered a manhunt against suspected New People's Army rebels said to be responsible for the explosion that killed two bikers in Masbate City over the weekend, including Far Eastern University football player Kieth Absalon.
"Again, lives were lost because of the hostile acts of this communist terrorist group. Iyong isa sa mga inosenteng sibilyan na naging biktima ng pagsabog, si Kieth Absalon, malayo pa sana ang mararating kung hindi dahil sa mga teroristang NPA," PNP chief Police General Guillermo Eleazar said in a statement issued Monday.
(One of the innocent civilians who were victimized by the explosion, Kieth Absalon, he could have a nice future if not for the NPA terrorists.)
"I am directing all police personnel, particularly in NPA-infested areas, to be on high alert and undertake target hardening measures for possible future attacks by these communist terrorists," he added.
Absalon, 21, died when the suspected rebels set off an anti-personnel mine in Barangay Anas at 6:45 a.m. Sunday. Aside from Absalon, his cousin Nolven, 40, also died in the incident.
Another civilian was also hurt.
According to the Police Regional Office 5, the incident happened when Keith's family was cycling together along Barangay Anas going to Barangay B. Titong.
Lieutenant Colonel Siegfried Felipe Awichen, commander of the 2nd Infantry Battalion (2IB), also directed his troops to hunt down the perpetrators while tightening the security measures in the area.
Another explosion
At around 10 a.m. Sunday, JTF Bicolandia said another explosion occurred in Barangay Homapon, Legazpi City that injured four motorists including a lawyer.
On May 1, two civilians also died and five others were injured in another bombing incident in Uson, Masbate. On April 23, a government employee was also injured in a blast incident in Milagros town.
According to the task force, these attacks were carried out to divert the state forces' focus on the on-going combat operations against rebels in Sorsogon. — Joviland Rita/RSJ, GMA News