Filtered By: Topstories
News
NTF-ELCAC condemns killing of FEU athlete, kin in Masbate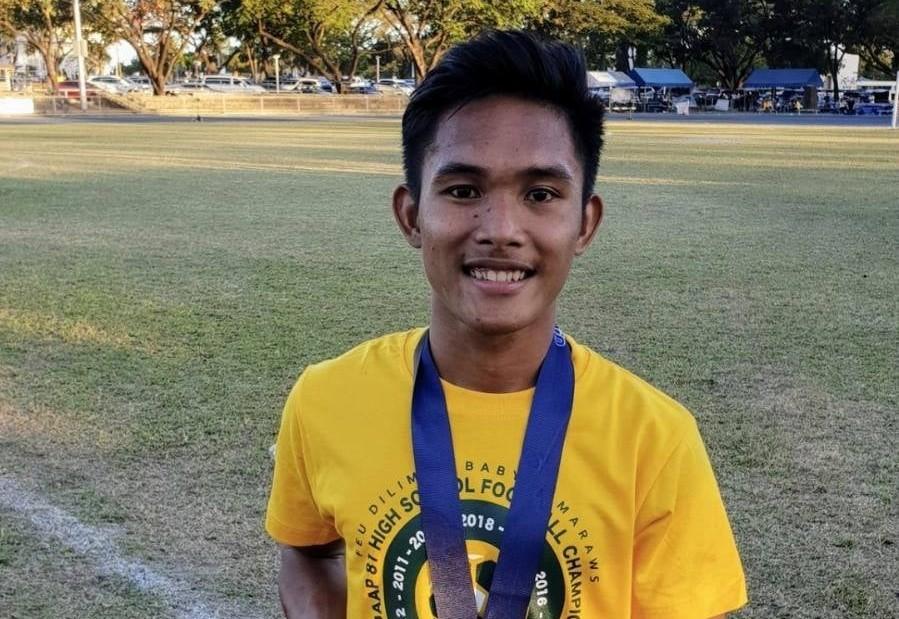 The government's anti-insurgency task force on Monday denounced the attack allegedly by the New People's Army that resulted in the death of Far Eastern University football player Kieth Absalon and his relative.
In a press conference, National Task Force To End Local Communist Armed Conflict (NTF ELCAC) spokesperson Undersecretary Lorraine Badoy slammed the rebel group over the recent attack.
"The NTF-ELCAC joins the Filipino people in our collective rage against the murder of Kieth Absalon and Nolven Absalon and the frustrated murder of a minor that was with them," she added.
Kieth, 21, and his cousin Nolven Absalon, 40, were cycling with their family on Sunday morning in Masbate when suspected rebels set off an anti-personnel mine.
Another civilian was also hurt.
Badoy called the action of the perpetrator the "most blatant display" of disrespect international humanitarian law (IHL)
She called on the Commission on Human Rights, the Makabayan Bloc, and other human rights group to also condemn the recent attack of the NPA.
"This is what this terrorist organization, the CPP-NPA-NDF, has made of our beloved country a valley of tears for our mothers who have lost their children at such tender ages with so much of their promise unfulfilled," she added.
The Philippine National Police has ordered a manhunt against the suspected NPA rebels responsible for the explosion.—AOL, GMA News