Filtered By: Topstories
News
Nurse group seeks backpay dating from January 2020 after Medialdea memo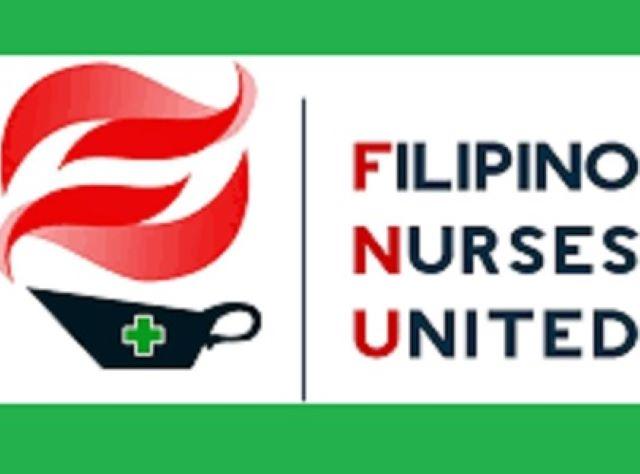 The Filipino Nurses United (FNU) on Friday called on the government to release the nurses' retroactive pay since January 2020 in compliance with Executive Secretary Salvador Medialdea's June 1, 2021 memorandum setting the salary of entry level nurses to Salary Grade 15 (P32,000) from Salary Grade 11 (P22,000).
The FNU said Medialdea's memorandum is consistent with the October 2019 Supreme Court decision setting the base pay for nurses in government institutions at Salary Grade 15 as provided under the 2002 Philippine Nursing Act.
"We urge the government to ensure that all nurses in public sector enjoy the upgrade of entry salary to SG 15 for beginner nurses with Nurse 1 positions, including those in local government units and those without employee-employer relationship, with retroactive pay since January 2020 as stipulated in DBM Circular 2020-4," the FNU said.
Medialdea's memorandum reversed DBM Circular 2020-4 which demoted those with Nurse 2 to 7 rank to one rank lower even if they will retain their salary prior to demotion.
"We also appeal that the estimated P3,000 increase in SG 16 for Nurse 2 positions contained in the OP circular dated June 1 (Medialdea memo) and likewise be made retroactive to January 2020," FNU added.
The FNU then argued that the nurses have waited for their salary increase for almost two decades, given that the Nursing law providing the salary has been passed way back in 2002.
"The salary upgrading for nurses is long overdue. It took 18 years for the momentous implementation of the Nursing Law of 2002 while no significant wage increase has ever been implemented for majority of government nurses and it is even worse for those in the private sector," it pointed out.
"We savor our victory to overturn the "demotion" of nurses and gain strength in our growing numbers so we can stand up to the bigger challenges ahead. We will continue with the campaign for just salary, decent benefits and safe and humane work conditions with job security for all nurses in both public and private sectors," it added.
Presidential spokesperson Harry Roque said that the prospective application of Medialdea memo can be funded by the Health department's 2021 budget but the funding source for the retroactive pay would still have to be resolved.—AOL, GMA News