Filtered By: Topstories
News
COVID-19 vaccines procured by Philippines range from $6.75 to $27.59 per dose — Dominguez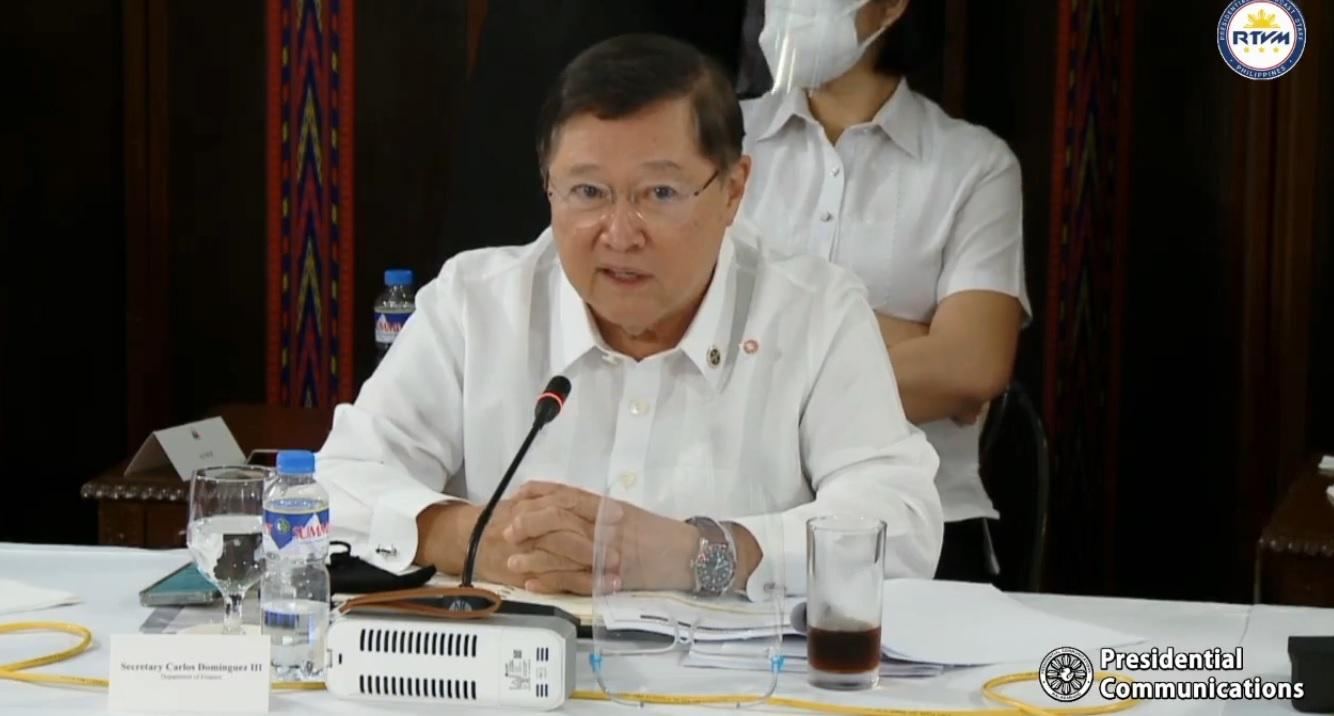 Finance Secretary Carlos Dominguez III on Tuesday disclosed the price range of the COVID-19 vaccines procured by the country after senators called for more transparency in the purchase agreements entered into by the government.
At a Senate hearing, Dominguez said the vaccines cost around $6.75 (around ?323.26) per dose to $27.59 (around ?1,321.28) per dose. ($1 = 47.89 as of June 14, 2021)
Asked by Senate Minority Leader Franklin Drilon to explain the disparity, Dominguez said he was not privy to details about the price difference.
"I don't know the answer but I can surmise. First of all this is not a homogenous product. These are different vaccines," he said.
"There may be different pricing because of the volumes purchased. There may be different pricing because we know that sound pharma(ceutical) companies price according to what the country can pay even in products that are not vaccines."
The Finance chief also said the prices were "more or less within the ballpark" as compared with other countries.
"Our financiers namely, the ADB (Asian Development Bank), World Bank and AIIB (Asian Infrastructure Investment Bank), are also checking that we are not overpaying but they cannot disclose to us how much they are financing for the other countries. I'm sure they will not finance us if it's overpriced," he added.
"If you take the entire cost of the vaccines, the average cost per dose is P398. If you take the average cost, removing COVAX and the donations, it is P568 per dose. If you look at the average cost of what the GAA (General Appropriations Act) [paid out] it's P543. The average cost so far of the amounts that were purchased using the loans is P515 per dose. The logistics cost per dose is roughly P48," Dominguez said.
Dominguez and vaccine czar Secretary Carlito Galvez Jr. reiterated that they could not disclose to the public the price of each brand due to existing non-disclosure agreements (NDAs) with vaccine makers.
"At this point in time we are prevented by the NDA which is imposed on us by the suppliers. We did not invent this NDA. They would not even talk to us if we did not sign the NDA," Dominguez said.
"We cannot disclose that publicly without violating the non-disclosure agreement."
The two officials said they were willing to reveal the figures to the senators in an executive session.
Drilon said he was amenable to the proposal as he underscored that the 1987 Constitution requires transparency in government transactions.
During his presentation to President Rodrigo Duterte on Monday, Dominguez said Congress has authorized the Executive branch to spend P85 billion for vaccines.
Galvez said the government has so far procured vaccines from Sinovac (26 million doses), Gamaleya (10 million) and Moderna (13 million). — RSJ, GMA News