Filtered By: Topstories
News
DOH says four regions at high risk of COVID-19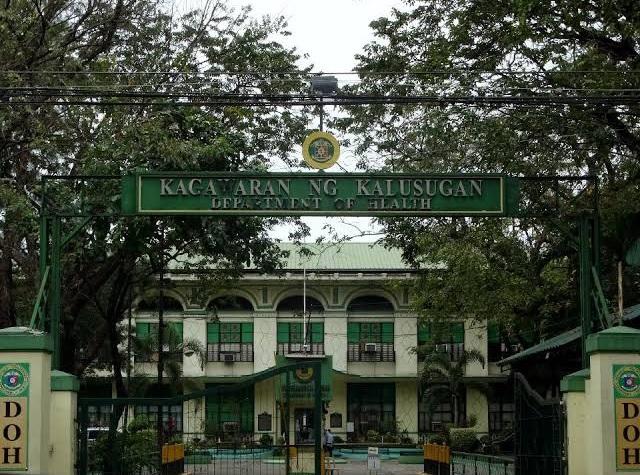 The Department of Health on Wednesday flagged Regions 6, 8, 11, and 12 as high-risk areas for COVID-19 due to their high average daily attack rates (ADAR) and hospital bed occupancy.
DOH Epidemiology Bureau director Dr. Alethea De Guzman said all four regions posted an ADAR higher than seven cases per 100,000 population, classifying them as high-risk areas.
"Ibig sabihin, mas mataas than usual 'yung mga naire-report na kaso araw araw kumpara sa bilang population (Meaning, their daily new cases are higher-than- usual in regard to their population)," she said in an online forum.
"Nakakita rin tayo ng karampatang pagtaas sa kanilang mga tinatawag na healthcare at ICU utilization rate (We are also seeing a corresponding increase in their healthcare and ICU utilization rates)," she added.
In Region 11, 71.43% of hospital beds were occupied while 86.22% of ICU beds were in use as of June 28.
ICU utilization rate was also high in Region 6 at 83.17% and in Region 12 at 74.29%.
Both hospital and ICU bed occupancy rates in Region 8 were in the safe zone, but it was still tagged as a high-risk area due to its ADAR of 7.05 cases per 100,000 population.
Caraga and Region 7 were also classified as moderate-risk areas for COVID-19 due to a high ADAR or a positive two-week case growth rate.
De Guzman said the Philippines averaged 5,749 new cases daily from June 23 to 29, only slightly lower than the average of 5,789 daily new infections during June 16 to 22.
In Luzon, nearly all regions are showing a "general decline in cases" except for Region 4B, which is exhibiting an increase in infections.
Among the regions in Visayas, Region 7 is experiencing a plateauing of cases after a "sharp" decline, Region 8 is seeing an increase in infections, while Region 6 is posting a continuous decrease.
In Mindanao, only Region 11 is still showing an increase in cases while all other regions are on a downward COVID-19 trend.
The Philippines logged over 1.4 million COVID-19 cases with more than 1.3 million recoveries and 24,557 deaths on Tuesday afternoon. —LBG, GMA News