Filtered By: Topstories
News
Over 2M firearms registered in Philippines, Eleazar says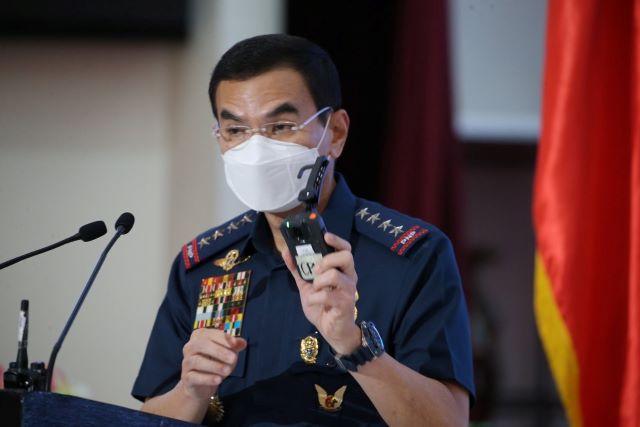 PNP chief Police General Guillermo Eleazar said Thursday there are over two million firearms registered in the country.
In his speech during the Tactical Survival and Arms (TACS) Expo, Eleazar said the number is based on the record of its Civil Security Group (CSG).
"It ranges from almost two million registered firearms," Eleazar said, adding that most gun enthusiasts are also members of the PNP's advocacy support groups and force multipliers.
Based on PNP records, the two million firearms are "updated" and "not delinquent."
However, there are around 700,000 more firearms that remain "unrenewed" with expired licenses.
Eleazar pointed out that the PNP needs force multipliers considering that the police organization only has nearly 220,000 members serving the over 100 million population of the country.
Compared to records of the previous administrations, Eleazar said the present has been able to reduce some types of crime by around 60% in the last five years of President Duterte's term.
He attributed the crime rate decline to the help and support of the public including responsible gun owners.
The four-day expo is set to showcase firearms from the organizer, gun and ammunition manufacturer, Armscor Global Defense, Inc.
It will also exhibit different types of weapons, sporting goods, safety equipment for shooting enthusiasts and other items that can help people during disasters and other emergencies.
In June, the PNP launched the Global Coalition of Lingkod Bayan Advocacy Support Groups and Force Multipliers, which aims to collaborate with the community to fight criminality and terrorism.
In his speech during the event, President Rodrigo Duterte encouraged force multipliers to own a gun.
"If you have this coalition, you have a list of people who are there who can arm themselves. I will order the police if you are qualified, get a gun, and help us enforce the laws," Duterte said.
"Don't simply make an arrest tapos wala kang...ikaw ang mamatay (and then you do not have a gun…you will be dead). You are not supposed to die. A criminal is supposed to die," Duterte added
The Commission on Human Rights opposed the bid of Duterte and the PNP to arm civilians who are members of the coalition against criminality.
CHR spokesperson Atty. Jacqueline Ann de Guia said "arming civilians without proper training, qualification, and clear lines of accountabilities may lead to lawlessness and proliferation of arms that may further negatively impact on human rights situation in the country." —LBG/RSJ, GMA News