Filtered By: Topstories
News
NTF-ELCAC funds not for 2022 elections, programs legitimate –Esperon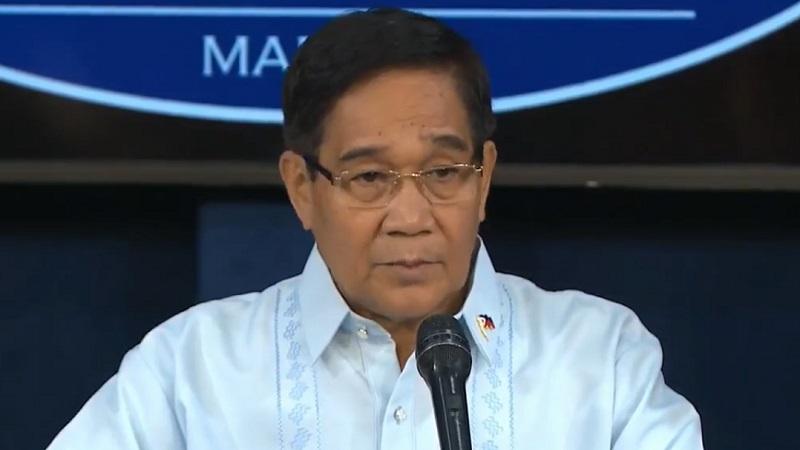 Anti-insurgency task force Vice-chair and National Security Adviser Hermogenes Esperon Jr. on Monday denied that the National Task Force to End Local Communist Armed Conflict's P19.1 billion in funding was to be used for the upcoming elections.
In a press conference, Esperon said the NTF-ELCAC is just doing its job in solving the country's insurgency problem.
"Sinasabi nila minamadali ni Esperon kasi sa pang-eleksyon niya yan. Teka muna, hindi naman ako tumatakbo. We are simply doing, giving solutions to a 50-year problem," he said.
(They are saying that I am expediting the release of funds because I will use them in the elections. Wait, I am not even running in the elections)
He pointed out that the task force will not use the funds but the governors and city governments will.
Asked about the large chunk of the fund given to Davao City, he said there is a strong presence of insurgents in the area.
President Rodrigo Duterte's daughter, and possible 2022 presidential candidate, Sara Duterte is the current mayor of Davao City.
Esperon said that criticisms of the NTF-ELCAC's funding were irrational as he speculated that they just want to gather the support of the public in the coming elections.
Earlier, Senator Panfilo Lacson claimed a police general had instructed his subordinates to conduct a census in different barangays using the anti-insurgency funds, adding the effort might be election-related.
Lacson said he received reports that part of the P800 million funds allotted to the Philippine National Police (PNP) would be used for the census.
According to Esperon, the NTF-ELCAC allotted around P1.19 billion for Department of the Interior of Local Government (DILG) "support activities."
He added that the DILG was deploying retooled community support programs and an enhanced comprehensive local integration program (E-CLIP) with barangays.
On Friday, PNP chief Police General Guillermo Eleazar denied claims that a part of the NTF-ELCAC budget has been used by some police officials to take a census in various barangays across the country.
"The PNP is not conducting or instructing our chiefs of police to ask 30% of barangay residents to give their names, contact numbers, and addresses for a census. We have no use for any census," Eleazar said.
NTF-ELCAC spokesperson Undersecretary Joel Sy Egco told GMA News Online that the funds for the task force's support program are from the PNP.
"No such activity as census," Egco said in a text message, adding that they called the activity "Lingkod Bayan Advocacy Groups" or "Force Multipliers" — DVM, GMA News