Filtered By: Topstories
News
Senators divided on gov't proposal to hold multi-day 2022 polls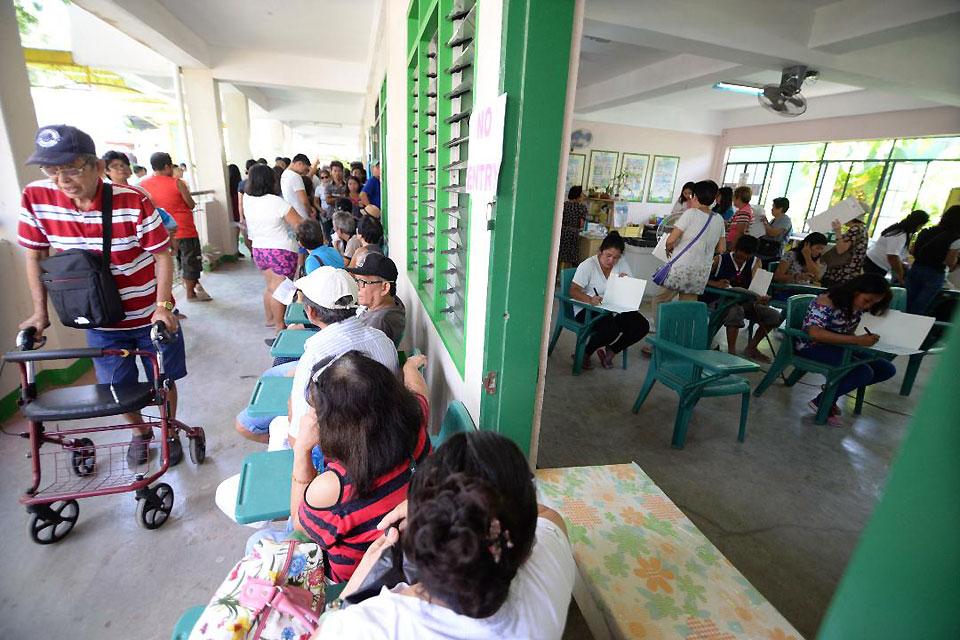 Senators are divided on the government's proposal to conduct Eleksyon 2022 over multiple voting days due to the COVID-19 pandemic.
In separate text messages to GMA News Online, Senate Minority Leader Franklin Drilon and Senator Francis Pangilinan said they are open to supporting any legislation needed for multi-day elections next year.
Their statements came after vaccine czar Carlito Galvez Jr., who also sits as the chief implementer of National Task Force against COVID-19, said the government is looking at the possibility of having multiple voting days for the 2022 elections to avoid potential superspreader events.
He said they will work with the Commission on Elections (Comelec) as well as the Senate and the House of Representatives on the possibility of passing a legislation for the conduct of multi-day 2022 elections.
"I am open," Drilon said in a text message when asked if he will support Galvez's proposal.
Asked if there are possible Constitutional violations in Galvez's proposal, Drilon said "there is no express prohibition."
"Unless otherwise provided by law," the 1987 Constitution mandates that the elections must be held on the second Monday of May.
Pangilinan also said he is open to Galvez's proposal.
"If this will ensure greater safety for the voters and will encourage more to go out and vote as will further secure Comelec employees, teachers and others involved in the holding of the elections we are open to the proposal," Pangilinan said.
While two opposition senators expressed willingness to support the proposal, minority lawmaker Senator Risa Hontiveros said the proposal might be impractical.
"Having multiple voting days may not be practical and it will need an amendment of our election laws," she said in a Viber message to GMA News Online.
She suggested establishing more clustered precincts to lessen the number of people queuing in a particular voting place, extend or implement longer voting hours to accommodate more people by schedule or expanding the absentee voting law.
Hontiveros added that these measures should be complemented with ramping up of the government's vaccination program to achieve herd immunity faster and protect the Filipinos while exercising their right to suffrage.
"We need to explore different options to prevent voter disenfranchisement and at the same time, protect the sanctity of the ballot and the integrity of our elections," she said.
Senate President Pro Tempore Ralph Recto shared the same suggestion as Hontiveros', calling on Galvez to hasten the implementation of the vaccination program.
"My suggestion is for Secretary Galvez to concentrate or focus in ensuring vaccine supply and effective vaccine program," he said in a text message.
Comelec spokesperson James Jimenez, in a Viber message to reporters, said the poll body has not received any official proposals from the National Task Force.
"The COMELEC has not received any official communication on this matter. Also matters relating to the conduct of elections fall within the jurisdiction of the COMELEC," Jimenez said.
Last May, Comelec Commissioner Antonio Kho Jr. said they were inclined to hold the elections in one day although the voting hours could be extended. — BM, GMA News