Filtered By: Topstories
News
CHR chairman Chito Gascon passes away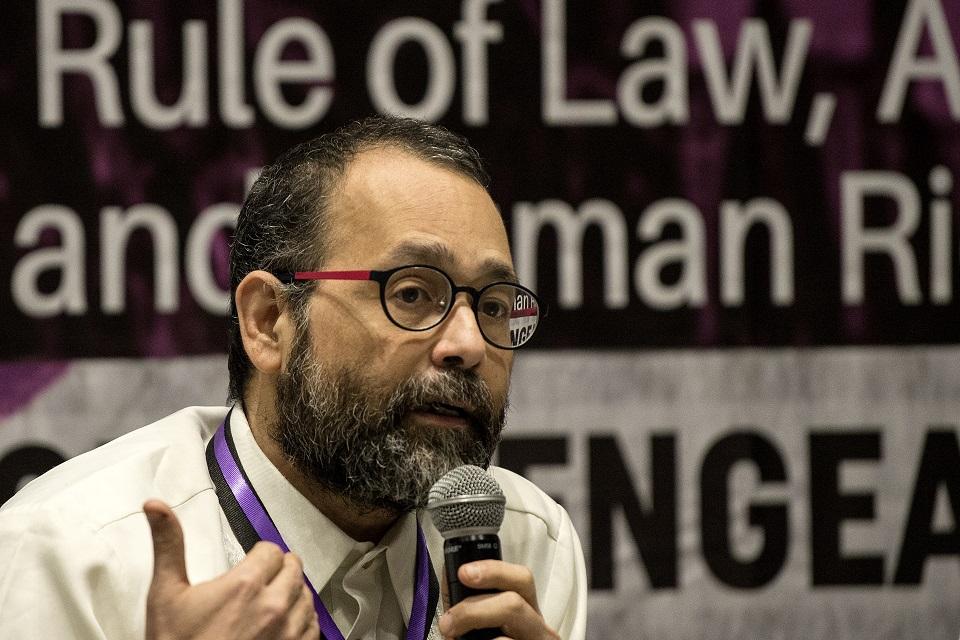 Commission on Human Rights chairman Atty. Jose Luis Martin "Chito" Gascon passed away on Saturday morning, his brother Miguel confirmed.
The CHR chair died after contracting COVID-19, Miguel noted in a Facebook post.
"Sa dami mong Laban, sa covid pa tayo na talo! ???????? Love you Kuya! RIP Chito Gascon," he wrote.
In announcing Gascon's passing away, CHR spokesperson Atty. Jacqueline Ann de Guia, in the commission's official statement, said that their chairman died at a time of "unprecedented human rights challenges."
She added that "Chair Chito courageously and steadfastly upheld the constitutional mandate of the Commission. Amidst the unrelenting attacks against the institution and to him personally, he was unwavering and unflinching in fighting for the universal values of freedom, truth, and justice that are essential in the pursuit of human rights."
Despite the loss, "the CHR will continue the human rights work with equal fervor and sincerity that Chair Chito exemplified in Chairman Chito's work," De Guia added.
Politicians, lawmakers, and top government officials mourned the demise of Gascon.
Gascon has been CHR chairman since 2015 after then President Benigno Aquino III appointed him.
He took over the CHR chair post from Loretta Ann Rosales. Gascon's term is until May 2022.
Last month, Gascon attended a Senate finance subcommittee hearing to discuss the proposed budget of the CHR for 2022.
Gascon was a former director general of the Liberal Party from 2008 to 2011.
He was also a member of the Human Rights Victims' Claims Board, which processed claims for compensation for victims of human rights violations during the Martial Law era.
During former President Gloria Macapal-Arroyo's administration, Gascon served as education undersecretary and as a member of the peace panel which negotiated with the communist-led National Democratic Front.
He was also the youngest member of the 1986 Constitutional Commission which drafted the 1987 Constitution. —KG/LBG, GMA News