Filtered By: Topstories
News
US, Philippines military agree to 300 activities for 2021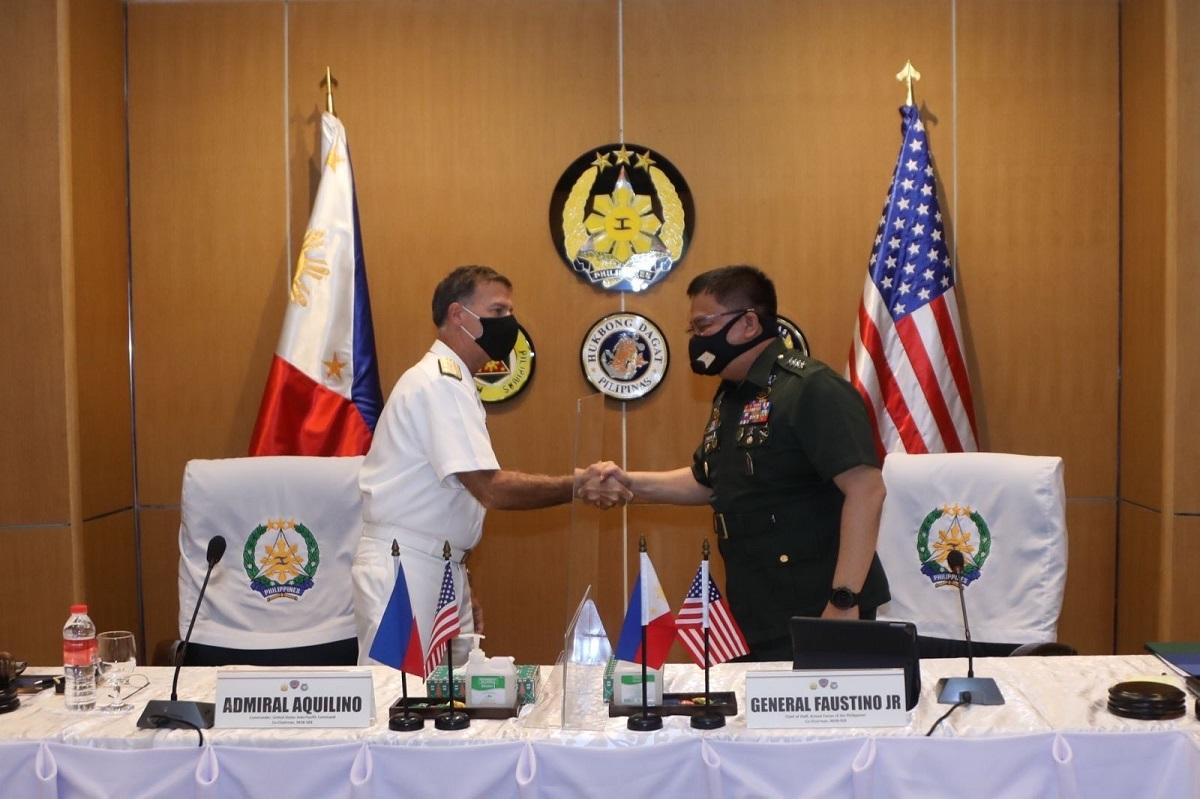 The militaries of the Philippines and the United States have agreed to conduct 300 activities for 2021, the Armed Forces of the Philippines said on Thursday.
According to the AFP, the 2021 Mutual Defense Board and Security Engagement Board (MDB-SEB) between the two countries was completed at Camp Aguinaldo on Thursday.
AFP chief General Jose Faustino Jr. and U.S. Indo-Pacific Command chief Admiral John Aquilino led the activity.
"We were privileged to witness the advancing level of cooperation, and communication that both the Philippines and United States impart through the successful MDB-SEB meeting," Faustino said in a statement.
" I am optimistic that our alliance will continue to be robust in view of new and emerging security challenges that confront our nations,": he added.
The two countries are looking forward to ongoing, close cooperation over counterterrorism, maritime security, cyber security, humanitarian assistance and disaster relief, among others.
"For more than 100 years, the people of our two countries have shared a deep friendship. This friendship is based on values, to include upholding freedom for all people," Aquilino said.
"The sanctity of freedom was the foundation of our alliance … and is still applicable today," he added.
In a press conference, Faustino said the Balikatan exercise will be on full scale for next year that will involve other countries as observers.
EDCA
Meanwhile, Aquilino said that around $12.5 million have been released to reach the planned requirements in the Enhanced Defense Cooperation Agreement between the US and the Philippines.
"Those fundings are being distributed in alignment with the prioritized order of capabilities that have been agreed to by General Faustino and me," he said.
Aquilino clarified that categorizing the EDCA sites as "temporary US facilities" is not accurate.
"I would say your categorization of a temporary US facility is not accurate," he said.
According to him, the EDCA sites are specifically designed to enhance the capabilities of the Philippines while contributing to its alliance with the US.
For Aquilino, it will also allow the US to build interoperability.
"But the US comes to those facilities at the invitation of General Faustino and your government so I just wanna be very clear," he added. — BM, GMA News