Filtered By: Topstories
News
2 Philippine boats en route to Ayungin 'blocked, water cannoned' by Chinese ships —Locsin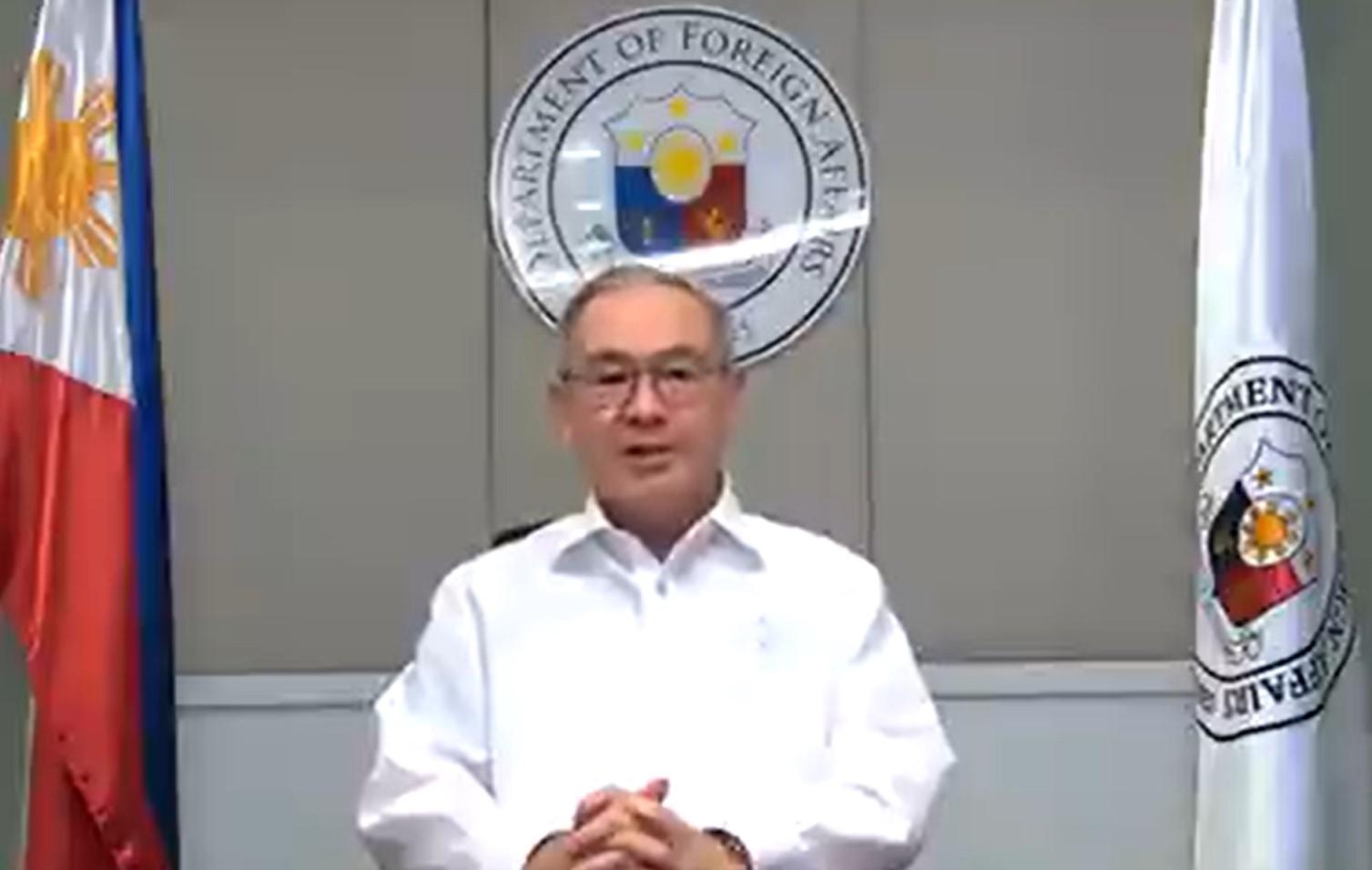 Two Philippine supply boats on a resupply mission to Ayungin Shoal were blocked and water cannoned by Chinese Coast Guard vessels on Tuesday, Foreign Affairs Secretary Teodoro Locsin Jr. said Thursday.
Citing reports from the military's Western Command, Locsin said the Philippine boats were on their way to transport food supplies to Filipino soldiers in Ayungin Shoal, also known as Second Thomas Shoal.
No one was hurt in the incident, but the boats had to abort their resupply mission, Locsin said.
Due to the incident, Locsin said he has conveyed "in the strongest terms" to Chinese Ambassador to the Philippines Huang Xilian and his Chinese counterpart in Beijing the Philippines' "outrage, condemnation and protest of the incident."
"I reminded China that a public vessel is covered by the Philippines-United States Mutual Defense Treaty," he added.
Locsin said the Ayungin Shoal is part of the Kalayaan Island Group (KIG), which is an integral part of the Philippines, as well as the Philippines' exclusive economic zone and continental shelf, over which the Philippines has sovereignty, sovereign rights and jurisdiction.
"The acts of the Chinese Coast Guard vessels are illegal. China has no law enforcement rights in and around these areas. They must take heed and back off," he said.
"The Philippines will continue to provide supplies to our troops in Ayungin Shoal," Locsin added. "We do not ask permission to do what we need to do in our territory."
Esperon
In a separate interview, National Security Adviser Hermogenes Esperon Jr. said the water canon incident lasted for one hour, prompting the two Philippine vessels -- which he described as wooden-hulled boats -- to abort their mission.
"So nag-manuever sila [They maneuvered] and they have to abort their resupply mission," he said.
According to Esperon, who also chairs the National Task Force on West Philippine Sea, they have recently monitored 19 Chinese maritime militia ships in Ayungin Shoal. He said they find this "unusual."
"Unusual yung presence nila sa Ayungin. There were about... usual diyan mga dalawang Chinese maritime militia lang pero for the last week merong 19 [It was usual to spot two Chinese maritime militia in Ayungin, but last week it became 19, which was unusual]," he said.
Reacting to the water canon incident, acting presidential spokesperson Karlo Nograles said the Philippines "will continue to assert our sovereignty, sovereign rights, and jurisdiction over our territory."
Previous water cannon attack
Back in April 2012, Chinese Coast Guard also fired water cannons to drive away Filipino fishermen in Scarborough Shoal, a rich fishing ground located 120 nautical miles off Philippine territorial waters or within the Philippines' exclusive economic zone (EEZ) based on United Nations Convention on the Law of the Seas (UNCLOS).
The 2012 incident has prompted the Philippine government to sue China before the Permanent Court of Arbitration in The Hague in 2013. The ourt ruled in favor of the Philippines in July 2016 when it junked China's nine-dash claim over the South China Sea.
In the same ruling, the Hague court ruled that the Spratly Islands, Panganiban (Mischief) Reef, Ayungin (Second Thomas) Shoal, and Recto (Reed) Bank are within the Philippine EEZ.
The court also deemed Scarborough shoal as a common fishing ground and outlawed China's aggressions against Filipino fishermen there.
Beijing has repeatedly refused to honor the PCA's ruling. -- with Llanesca T. Panti/BAP/KBK, GMA News