Filtered By: Topstories
News
Leody de Guzman: Make West Philippine Sea an economic zone for SEA countries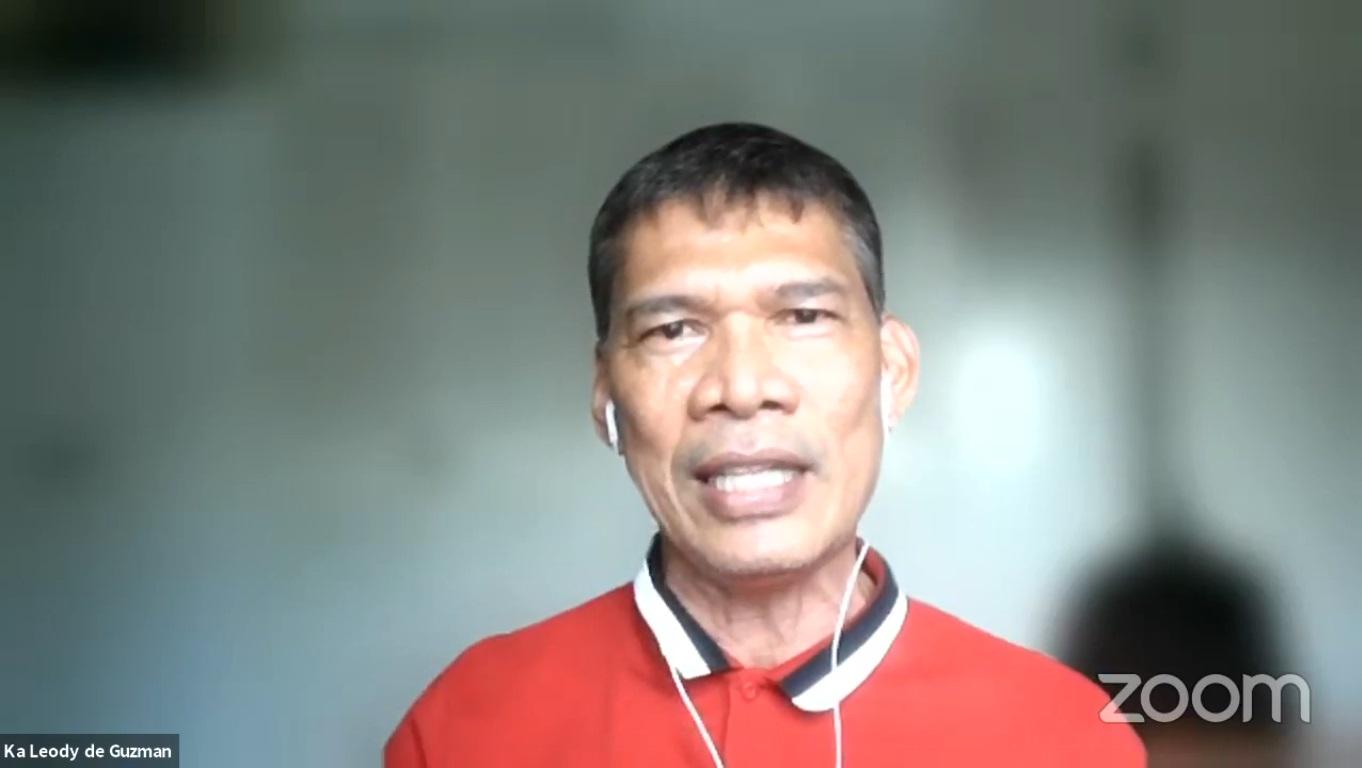 Labor leader and presidential aspirant Leody De Guzman said on Wednesday that the Chinese actions in the West Philippine Sea (WPS) should be stopped not just for the Philippines, but for all claimants' benefits.
In a visit to Negros Occidental, De Guzman said that he he approves of having an independent foreign policy and to do so, the military presence of other countries such as China and America should be removed in the Philippines.
He said that all countries that signed the United Nations Convention on the Law of the Sea (UNCLOS) should report China's violation and get support to cast its vessels from the WPS.
"Palayasin natin 'yung China sa WPS, 'yung kanilang ginagawang pagkamkam, pero hindi para angkinin natin kundi lahat ng claimants diyan ay magkaroon ng joint program para sa common development at i-transform into an economic zone 'yung buong WPS," he said.
(Let's drive China out of the WPS, not for us to claim it but for all claimants to have a joint program for the common development and transform the WPS into an economic zone.)
Tensions recently grew between the Philippines and China after two local supply boats on a resupply mission to Ayungin Shoal were blocked and water cannoned by Chinese Coast Guard vessels.
The National Task Force on the West Philippine Sea also spotted 45 Chinese maritime militia ships off Philippine-held Pag-asa Island, which is the highest number so far this year.
De Guzman, who is running for president under Partido Lakas, added that the WPS should be demilitarized by removing the aircraft carriers of China, Japan, and Australia.
"Huwag nating gawing militarized ang West Philippine Sea, gawin nating economic zone para sa kapakinabangan ng mamamayan ng buong Southeast Asia."
(Let us not militarize the WPS but make it an economic zone for the benefit of the Southeast Asia citizens.)
The Philippine government sued China before an international arbitral tribunal in The Hague in 2013. It ruled in favor of the Philippines in July 2016 when it junked China's nine-dash claim over the South China Sea.
The Hague court also ruled that the Spratly Islands, Panganiban (Mischief) Reef, Ayungin (Second Thomas) Shoal, and Recto (Reed) Bank are within the Philippines' exclusive economic zone (EEZ). The court also deemed Scarborough shoal as a common fishing ground and outlawed China's aggressions against Filipino fishermen there.
However, Beijing has repeatedly refused to honor the ruling.
As part of the independent foreign policy that he wantS to implement should he win the presidential race, De Guzman noted that the military presence of the United States in the Philippines should also be removed .
"Para maging fully independent eh alisin mo 'yung mga baril na nakatutok sa atin, 'yung mga hindi pantay na kasunduan. 'Yung Mutual Defense Treaty sa US, DFA sa US, MLSA sa US, at tsaka 'yung EDCA, alisin mo, at tsaka 'yung mga baseng militar ng US sa loob ng mga kampo ng Armed Forces of the Philippines (AFP), tanggalin natin," De Guzman said.
(We can be fully independent if we remove the guns pointed at us and the unfair agreements. We should remove the Mutual Defense Treaty, DFA, MLSA, EDCA, and the military bases of the US inside the AFP.)
"Alisin na natin 'yon, wala namang silbi 'yan eh. Ang silbi niya, maging masunurin tayo sa interest ng Amerika. Kung ano 'yung gusto nila, sumunod tayo," he added.
(We should remove them because they have no use aside from wanting us to follow the interests of America. They want us to do what they want.) — BM, GMA News