Filtered By: Topstories
News
Philippines at 'moderate' risk in managing corruption in defense, security institutions —index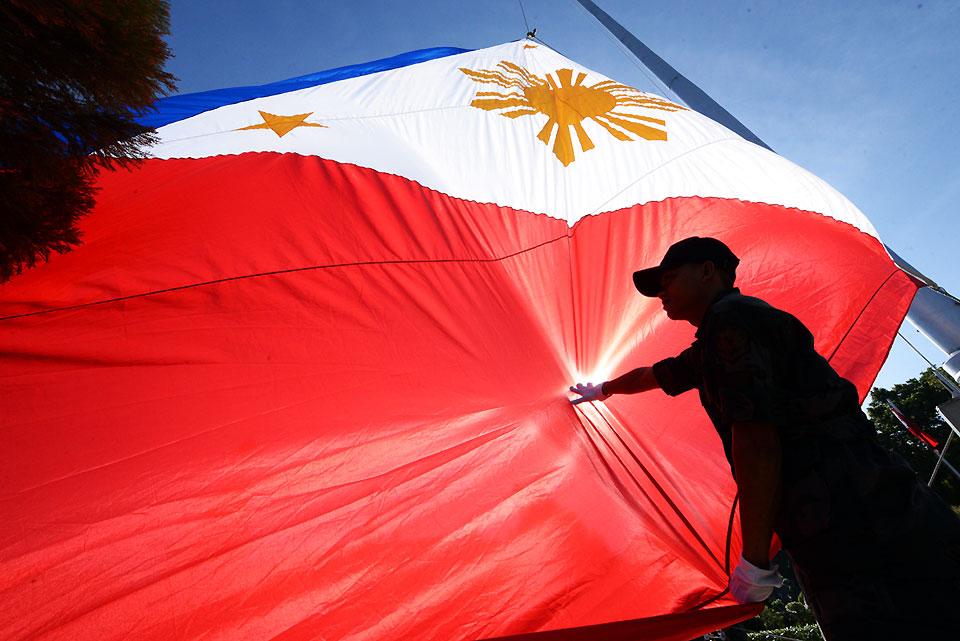 The Philippines was classified as being at "moderate" risk for corruption in the government's defense and security institutions, a global assessment reported.
The Government Defence Integrity Index, which measures the quality of institutional controls to manage the risk of corruption in defense and security institutions, showed the Philippines scoring a 55/100 or moderate rating alongside Australia, Japan, South Korea, and Singapore, among others.
The report noted that "institutional resilience to corruption" across the Philippines' defense institutions is "modest."
"Oversight of policy-making and procurement by parliament is particularly weak and transparency remains limited throughout the sector, including with regards to financial management," the report read.
"Nevertheless, corruption risk mitigation is relatively robust in military operations," it added.
Specifically, the Philippines was at "critical" risk for corruption (0 to 16 points out of 100) in the following areas:
Internal Audit
Organized Crime Links
Whistleblowing
High-risk Positions
Military Doctrine
Offset Competition and
Corruption Monitoring in Operations
In addition, the Philippines also scored below average or "high" to "very high risk for corruption" (17 to 49 out of 100) in the following areas:
Defence Policy Debate
Compliance and Ethics Units
Defence Income
Natural Resources
Intelligence Services Oversight
Intelligence Services Recruitment
Lobbying
Legislative Access to Information
Secret Program Auditing
Access to Information
Defence Spending
Numbers of Personnel
Objective Appointments
Business Compliance Standards
Competition in Procurement
Offset Contracts
Offset Contract Monitoring and
Financing Packages.
Palace credits Duterte for risk score
The Palace welcomed the country's moderate risk score.
"While there are areas mentioned by Transparency International that need improvement such as policy making and financial management, the civil society organization acknowledged that corruption risk mitigation in the Philippines is relatively robust in military operations," acting presidential spokesperson Karlo Nograles said.
"We credit this to President Rodrigo Duterte's zero tolerance against allegations of official malfeasance," he added.
Nograles, in boosting his claims, cited the President's recent announcement on the dismissal of 261 and suspension of 187 government officials and employees.
"This relentless drive to have a clean, strong and responsive government will continue until the remainder of the President's term," Nograles added.
Meanwhile, Defense Secretary Delfin Lorenzana said they have taken note of the country's standing on the published report.
"We believe that our Defense System of Management, which institutionalizes our judicious use of resources in our acquisitions for the continued improvement of our defense capabilities as well as our consistent upholding of transparency and accountability in all our procurement processes played a great part in achieving our rating by Transparency International," Lorenzana said in a statement.
He underscored that the Armed Forces of the Philippines (AFP) personnel have continuously "advancing and driving" the organization towards more efficiency and effectiveness in all operations.
"While we have yet to fully review and verify the data as well as the methodology used for the report, especially in some of the items which deserve clarification, we will consider the information and recommendations to improve our mechanisms and processes in our bid to eradicate corruption, especially in the defense and security sector," he added.
Transparency International
The Government Defence Integrity Index 2020 is published by the London-based Transparency International Defence and Security program of corruption watchdog Transparency International.
It assesses and scores at least 86 countries across five risk areas such as financial, operational, personnel, political, and procurement.
The Government Defence Integrity Index 2020 revealed that nearly two-thirds of countries face a high to critical risk of corruption in their defense and security sectors.
It said that nations that have scored poorly in the Government Defence Integrity Index have "weak or non-existent safeguards" against defense sector corruption, saying that they may experience conflict, instability, and human rights abuses.
According to the index, the top position was taken by New Zealand with a score of 85 out of 100.
Countries at high risk were Algeria, Bahrain, Iran, Iraq, Myanmar, Qatar, Saudi Arabia, and Sudan among others.
The report said all data was published between October 2019 and November 2021. — Richa Noriega/BM, GMA News