Filtered By: Topstories
News
Philippines adds 7 more countries to red list over COVID-19 Omicron variant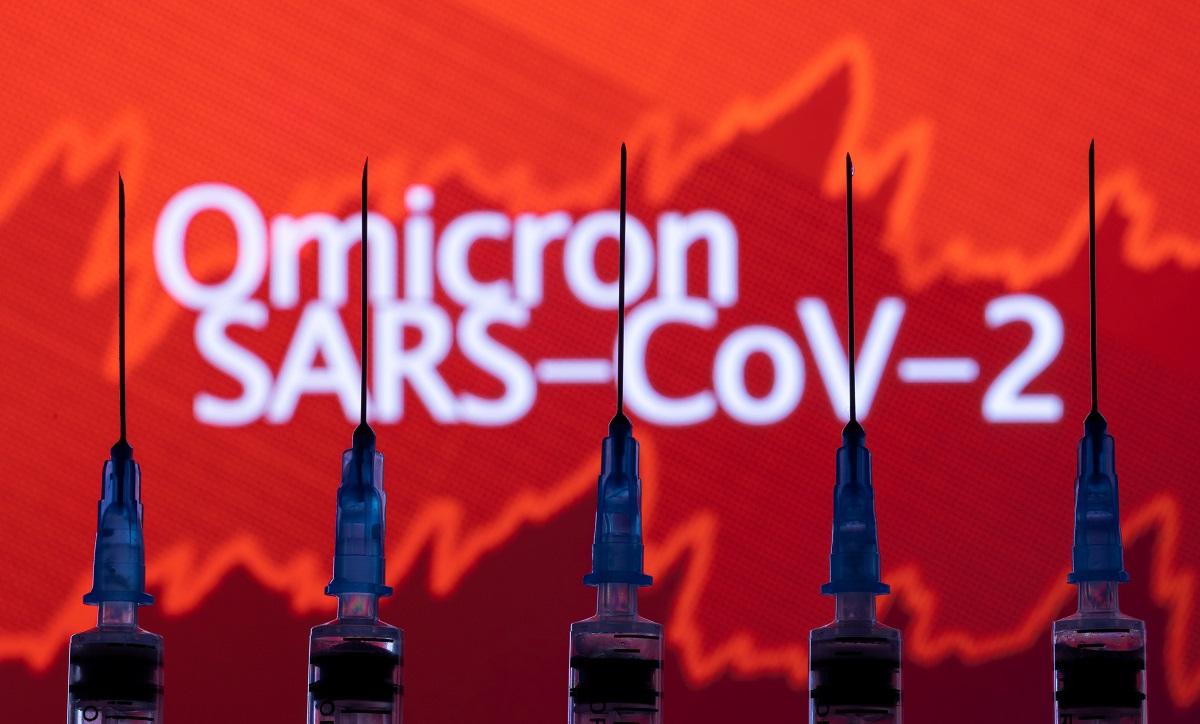 The Inter-Agency Task Force (IATF) on Sunday approved the expansion of travel restrictions to seven more countries until December 15 over the emergence of the new COVID-19 variant Omicron.
The countries of Austria, Czech Republic, Hungary, The Netherlands, Switzerland, Belgium, and Italy have been added to the red list, which initially included the south African nations of South Africa, Botswana, Namibia, Zimbabwe, Lesotho, Eswatini, and Mozambique.
In a statement, Cabinet Secretary and acting Palace spokesperson Karlo Nograles said that inbound international travel of anyone from these red list countries within the last 14 days prior to arrival in the Philippines are not allowed regardless of vaccination status.
"Only Filipinos returning to the country via government-initiated or non-government-initiated repatriation and Bayanihan Flights may be allowed entry subject to the prevailing entry, testing, and quarantine protocols for Red List countries, jurisdictions, or territories," he said.
Passengers who are already in transit coming from the red list countries within 14 days prior to their arrival in the Philippines are exempted from this restriction. Upon their arrival in the country, they are required to undergo facility-based quarantine for 14 days, with testing on the 7th day.
Passengers who merely transited through the red list countries will also not be deemed coming from the said country if they just stayed in the airport and were not cleared for entry by the immigration authorities.
Nograles said that the IATF also approved the temporary suspension of IATF Resolution No. 150-A series of 2021, which allows the entry of fully vaccinated nationals of non-visa required countries who visited Green List countries, territories, or jurisdictions for 14 days.
"The DOH was also directed to ensure health system capacity is prepared to address increase of COVID-19 cases, if any, while the Sub-Technical Working Group on Data Analytics is directed to begin preparing models to show potential impact of the Omicron variant to prevailing protocols and approvals of the IATF," Nograles added.
The Regional Epidemiology and Surveillance Units were also tasked to oversee targeted selection of samples for sequencing and address declining submissions of laboratories and regions from domestic and international travelers.
The World Health Organization (WHO) named the recently discovered B.1.1.529 variant Omicron, which was first detected in South Africa.
"With Omicron designated as a Variant of Concern, the IATF likewise approved the recommendations to strengthen local COVID-19 response," Nograles said.
This includes, he added, strongly enjoining the local government units to heighten their alert for increasing and clustering of cases and emphasizing the need for active case finding; to immediately conduct contact tracing and isolation of cases detected from case surveillance among the community, including domestic and international travelers; and to use RT-PCR testing in order to allow for whole-genome sequencing of collected samples.
The Bureau of Quarantine, the Department of the Interior and Local Government (DILG), and LGUs were also directed to identify and locate passengers who arrived within 14 days prior Monday from red list countries, and require them to complete quarantine under a home quarantine set-up for 14 days from date of arrival and undergo RT-PCR if symptoms develop.
Hong Kong flights
On the other hand, Hong Kong, where the Omicron variant was also detected, was not included in the updated red list. The Department of Health recommended a ban on inbound flights from the territory on Saturday.
"Inbound international travelers coming from Hong Kong shall comply with the testing and quarantine protocols for Yellow list countries," Nograles said.
The IATF further approved the temporary suspension of testing and quarantine protocols for green list countries until December 15. — BM, GMA News