Filtered By: Topstories
News
NDRRMC: 403 reported dead, 78 missing due to Odette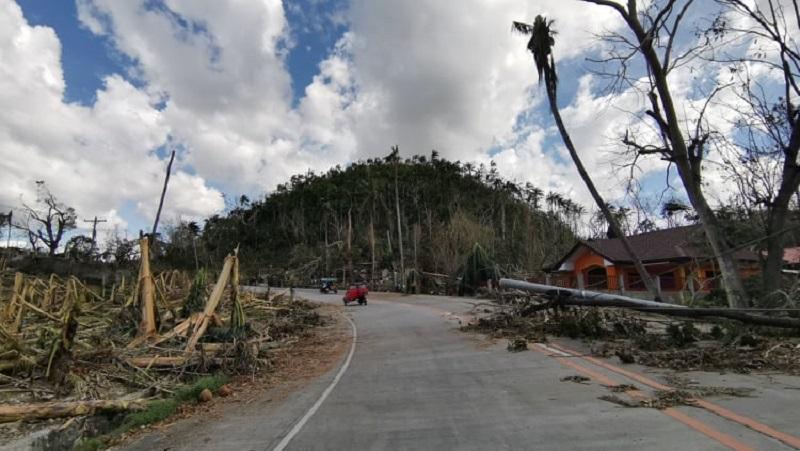 The National Disaster Risk Reduction and Management Council (NDRRMC) has reviewed and adjusted the number of reported deaths due to Typhoon Odette.
In its latest situational report as of Saturday, January 8, the NDRRMC said the reported death toll was now lower at 403 from 407 it earlier reported.
Sought to clarify the adjustment in reported casualties, NDRRMC information officer Easha Mariano explained that upon validation the names of four fatalities - all coming from Region 8 - were removed from the death tally.
Mariano told reporters that they died of natural causes and not related to the typhoon.
As of Saturday, there are still 78 people reported missing while the number of reported injured increased to 1,261.
Meanwhile, three weeks after the typhoon's onslaught in the Visayas and Mindanao, there are still 84,830 families or 339,993 individuals staying in 1,319 evacuation centers.
Odette affected 7,793,175 persons or 2,206,774 families from 8,703 barangays in Mimaropa, Regions 5, 6, 7, 8, 9, 10, 11, 12, Caraga, and BARMM.
In an interview on Dobol B TV, NDRRMC spokesperson Mark Timbal said that as of January a total of 4.8 million kilograms of assorted relief items were delivered to regions hit by Odette.
Timbal added that the Department of Human Settlements and Urban Development (DHSUD), the National Housing Authority (NHA) and the Department of Social Welfare and Development (DSWS) are providing P5,000 for shelter assistance per family.
He said that the DHSUD and NHA will assist families in Mimaropa, Zamboanga Peninsula, and Northern Mindanao while the DSWD will extend assistance in Western Visayas, Central Visayas, Eastern Visayas, and Caraga.
The Department of the Interior and Local Government (DILG) will also provide cash assistance to low-income and severely affected families —a provision of a maximum of P5,000 cash assistance per family in Odette-hit regions.
The NDRRMC official said a total of P4.85 billion was allotted for the said cash assistance program.
Timbal said the reported cost of assistance provided to the victims of Odette is now at P461 million, as of January 7.
Also, the Department of Health (DOH) reported to the NDRRMC that as of January 7, a total of P18 million worth of medicines, medical supplies, health kits, including Personal Protective Equipment were provided to the Centers for Health Development in Mimaropa, Western Visayas, Central Visayas, Northern Mindanao, and Caraga. -- BAP, GMA News