Filtered By: Topstories
News
Carpio fears losing West Philippine Sea if Marcos Jr. elected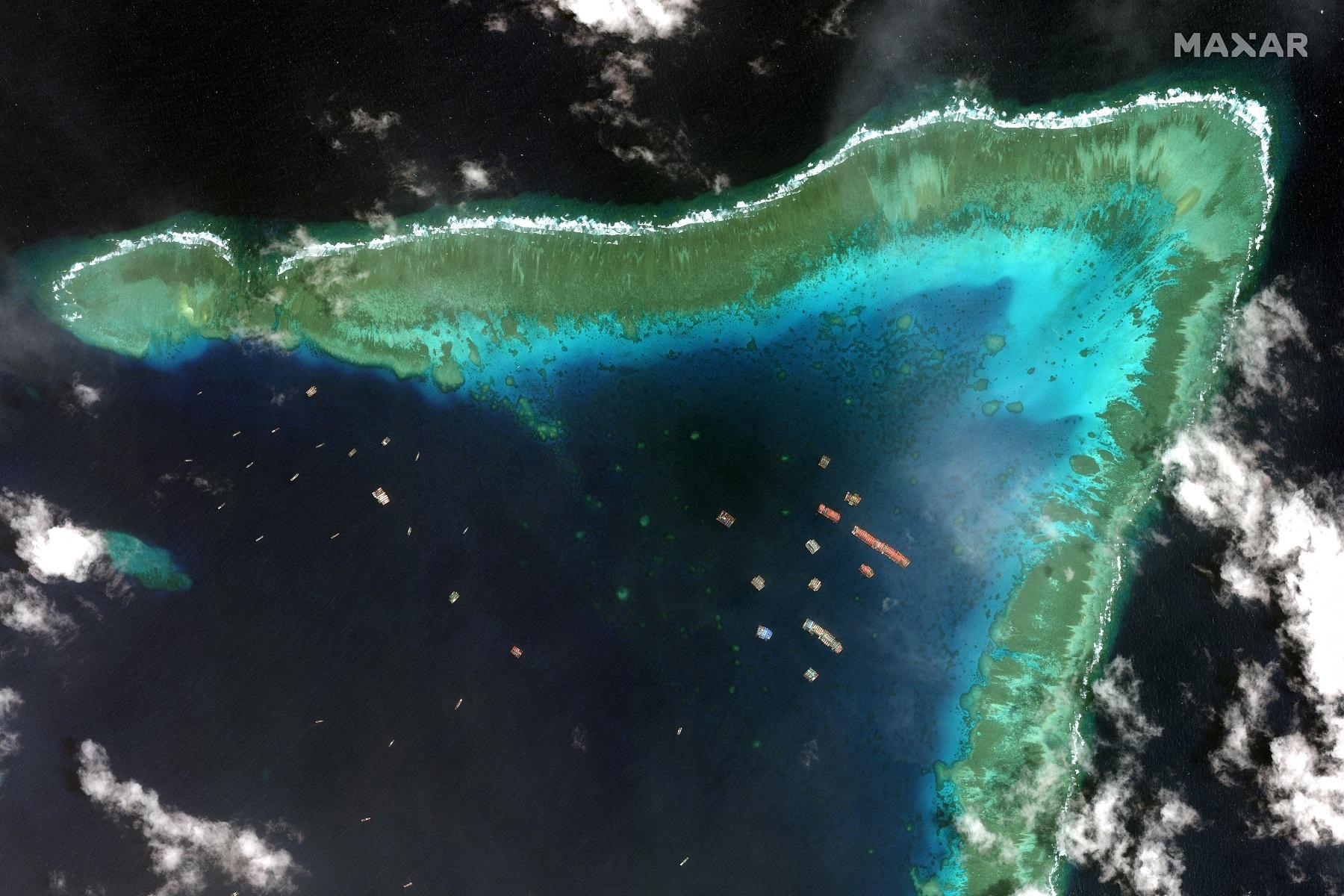 Retired Supreme Court (SC) senior associate justice Antonio Carpio on Thursday expressed his concern over the country's sovereignty in the West Philippine Sea (WPS) if Ferdinand "Bongbong" Marcos Jr. wins the 2022 presidential race.
Answering a question on what he expects in a Marcos presidency vis-à-vis a Vice President Leni Robredo presidency, Carpio reimposed his advocacy of defending the WPS against "encroachment" by China.
"My fear is if, in a Marcos Jr. presidency, we will lose the West Philippine Sea for sure," he said during a virtual forum hosted by 1Sambayan.
"After six years of inaction by President Duterte, another six years, and Bongbong Marcos has already told us: 'We already lost the West Philippine Sea. 'Pag ako naging presidente, I will set aside the arbitral award.' That's why I had to come in, I had to oppose this plan," he added.
Carpio said that was the reason he joined the 1Sambayan: to select a presidential candidate who will defend the WPS against China. The coalition, which he is a convenor of, is endorsing Robredo's presidential bid.
He then urged the public, particularly the youth, not to vote for a presidential candidate who will "give away" the WPS to China.
"To the youth, if you want our marine resources, our oil and gas, our fisheries in the WPS to be reserved for you, your children, and your grandchildren, you have to elect a president who will defend our sovereign rights in the WPS," he emphasized.
Answering the same question, retired SC Associate Justice Adolfo Azcuna briefly said, "I think our situation is so bad that only a woman can save us."
'Peddling lies'
In response to this, Marcos' spokesperson lawyer Vic Rodriguez said that Carpio is "peddling his lies again."
"The integrity of the national territory and our sovereignty are non-negotiable. The interest of the Filipino people are first and foremost to presidential candidate Bongbong Marcos," Rodriguez added.
On January 24, Marcos said joint exploration in the WPS with China and ASEAN countries would be an opportunity for energy production in the Philippines.
He said that the Philippines would need more joint exploration as the Malampaya gas field's service contract is set to end by 2024.
During the Presidential Interviews by Jessica Soho—which Marcos did not sit down for—Robredo, Senators Panfilo Lacson and Manny Pacquiao, and Manila Mayor Isko Moreno answered in the affirmative on whether joint exploration in the WPS will be allowed under their governance.
Robredo said she will use the country's 2016 Hague court victory to form a coalition of nations against China's militarization of the WPS.
She was referring to the international tribunal's ruling in July 2016 which junked China's nine-dash claim in the South China Sea. In the same ruling, the Permanent Court of Arbitration ruled that the Spratly Islands, Panganiban (Mischief) Reef, Ayungin (Second Thomas) Shoal, and Recto (Reed) Bank are within the Philippine exclusive economic zone (EEZ).
China has rejected the Philippines' call to comply with the 2016 arbitration ruling, calling the decision "illegal and invalid."
In April 2021, Duterte said nothing would happen even if he sailed to the WPS, "because we are not in the possession of the sea."
Martial Law 'golden era' lie
Further, 1Sambayan convenor Bro. Armin Luistro said in the same forum that while everyone is at fault for the misconceptions of the youth during the Martial Law period, social media is primarily to blame because of this.
"May kasalanan ang DepEd [Department of Education], may kasalanan ang CHED [Commission on Higher Education], may kasalanan ang mga pamilya, ang mga simbahan, pero ang pinakamalaking kasalanan at ito naman ay backed by research and all the literature is really social media," he said.
(DepEd, CHED, families, and churches are to blame, but the biggest fault is that of social media, and this is backed by research and literature.)
He then stressed that the upcoming May 9 polls are about the young people.
"Another six years of a bad president will have a terrible, terrible impact on our young people and their dreams. I think that's what the young people are looking for. This is a fight of their lives," Luistro added.
According to "Dark Legacy: Human Rights Under the Marcos Regime" by Alfred McCoy and reports by Amnesty International, 3,200 victims of extrajudicial killings, 77,000 political detainees, 3,500 torture victims, and more than 700 disappearances were recorded from 1975 to 1985. — BM, GMA News