Filtered By: Topstories
News
Ballots printed sans watchers to avoid COVID-19 spread –Comelec's Garcia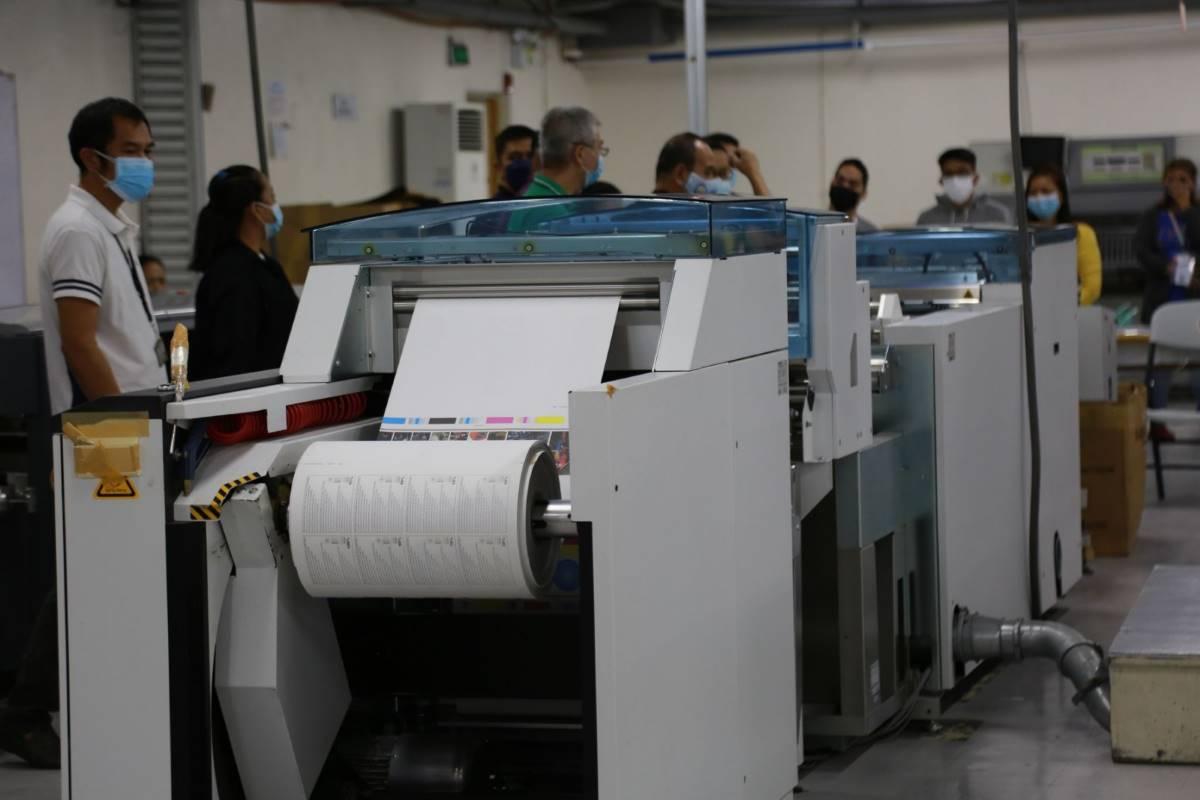 Newly appointed Commission on Elections (Comelec) Commissioner George Garcia on Monday said that there were no watchers present to observe the printing process of Eleksyon 2022 ballots to limit the spread of COVID-19 infections at the National Printing Office.
Testifying before the House Committee on Suffrage and Electoral Reforms, Garcia was asked if it was true that ballots were printed without the presence of observers as required by the law, to which the Comelec commissioner said, "Yes, your Honor. That is actually true.
"That unfortunate incident happened and transpired because, at that time, we were at Level 3 alert, your Honor. It was very dangerous to have two to three [observers.]"
Garcia said it was an original printing of ballots and the reason why no observers were invited was that the National Printing Office might be closed if personnel get infected with the viral disease.
"We cannot afford one day, two days most especially an entire week, with no printing because the timetable was too stiff. Because of that, I fully understood. However, although I understood, we really apologize for that figure on the part of the Commission to [not] allow watchers or observers during those periods," he said.
As to whether observers were informed that ballots would be printed in their absence to limit COVID-19 infections, Garcia said that there was "no formal or official notice whatsoever from the Commission on Elections."
The Comelec has since opened the doors of the National Printing Office to show the ballot printing process to various election stakeholders.
During the Comelec's walkthrough of the vote-counting machine (VCM)-consolidated canvassing system (CCS) production and deployment process in their Sta. Rosa, Laguna warehouse on March 14, Comelec Chairman Saidamen Pangarungan assured the public that there would be transparency as the poll body secured the sanctity of the ballots in Eleksyon 2022.
Garcia noted that 82.4% or 55,579,298 ballots out of 67,432,616 total ballots had been printed.
Random sampling
Meanwhile, election lawyer Atty. Romulo Macalintal on Monday also urged the Comelec to conduct a random sampling to test and examine the official ballots that were already printed. These randomly-selected ballots are also suggested to be verified and examined by party representatives.
"We are also recommending, your honors, that in the examination of these ballots, we use the ultraviolet light or dark light or any such instrument to verify and ensure that the official ballots shall bear the security features required by law. This will dispel the incursions by alleged experts that some ballots were pre-shaded with invisible marks to favor certain candidates," he said.
Garcia said that the Comelec would randomly test ballots on Thursday.
"This coming Thursday, the Commission will be conducting the random testing of the ballots printed at the time that we excluded the watchers, observers, and representatives of the political parties. We are... inviting even the committee to observe the random sampling of these ballots," he added. — DVM, GMA News