Filtered By: Topstories
News
Marcos spokesman Rodriquez skips question on US contempt order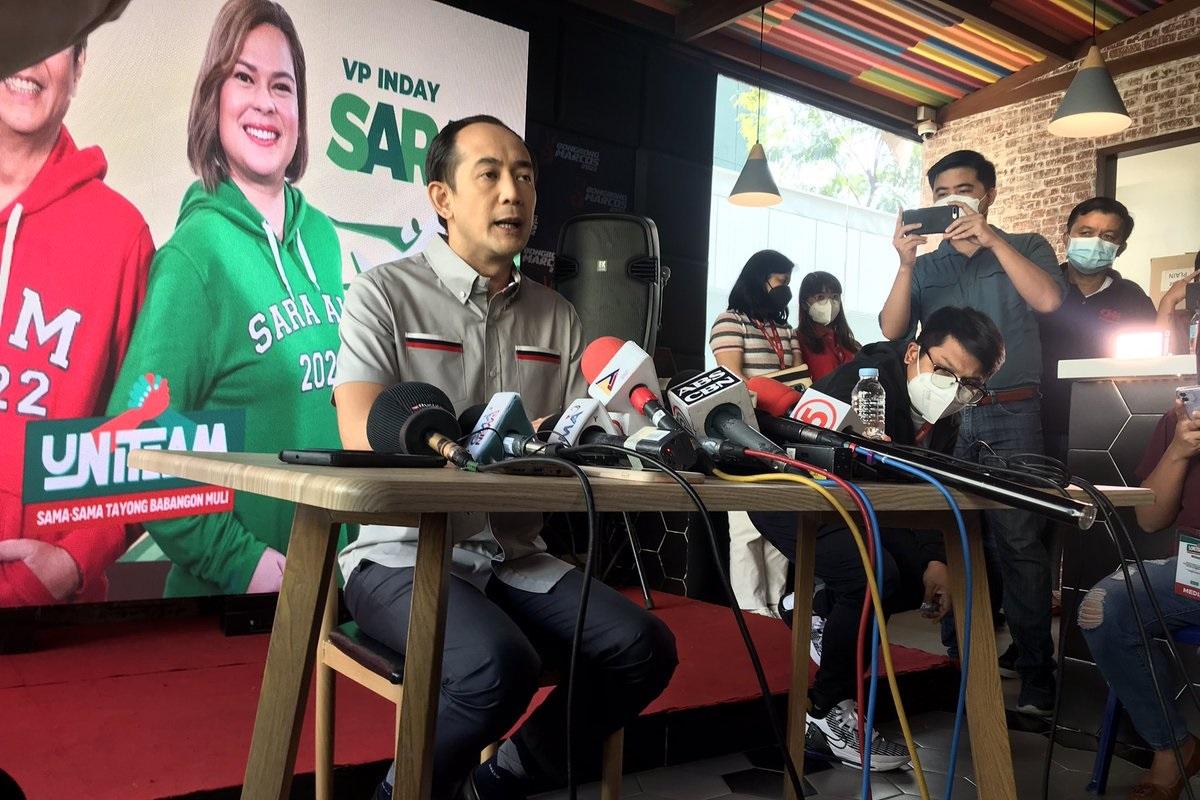 Ferdinand Marcos Jr.'s spokesman on Wednesday ignored a question on how the leading presidential candidate would deal with a contempt order against him issued by a United States district court.
"Next question," Atty. Vic Rodriguez said when asked if Marcos had found a way to face the contempt order after a US official said that its government was willing to work with the next president "on key human rights and regional priorities."
The former senator is poised to win the presidential elections with over 31 million votes as of 4:32 p.m. on Wednesday in the partial and unofficial tally of the Comelec transparency server.
A contempt of court order has been issued for Marcos' refusal to cooperate with the District Court of Hawaii, which in 1995 ordered the Marcos family to pay $2 billion of plundered wealth to victims of the administration of his father, the late former dictator Ferdinand Marcos.
Rodriguez ignored the question even after being told that Marcos, as Philippine president, would be the country's top diplomat.
Marcos' spokesman also didn't answer if he would revoke President Rodrigo Duterte's Proclamation 319, which declared September 21 as a National Day of Protest.
The date on Proclamation No. 1081 issued by Marcos' father was September 21, 1972. It placed the entire country under Martial Law.
'Context wrong'
Rodriguez also claimed that the report on JP Morgan dropping the Philippines to the bottom of its investment list had been taken out of context.
Asked for his reaction to the report which said the US financial services firm had dropped the Philippines as it flagged rising risks from high public debt and surging inflation, Rodriguez said. "You're getting it all wrong."
"The context is all wrong. They will come out with an explanation. Sorry to cut you short but JP Morgan did not mean it that way," Rodriguez said.
Reports indicated that JP Morgan had advised investors to lessen their exposure to local stocks given its view to "downgrade the Philippines to underweight."
"It's so difficult to be answering questions that are covered by too general assertions, according to investors," Rodriguez said.
"I'm just being careful because remember we're talking now about the economy and kaunting masabi mo lang ay gagalaw ang ekonomiya," he added.
"This is not about the candidacy of President-elect Marcos anymore, we are now talking about the future of the country, the 110 million Filipinos more or less," Rodriguez said. —NB, GMA News