Filtered By: Topstories
News
TFBM chair says Marawi rehab still 28% undone, cites delays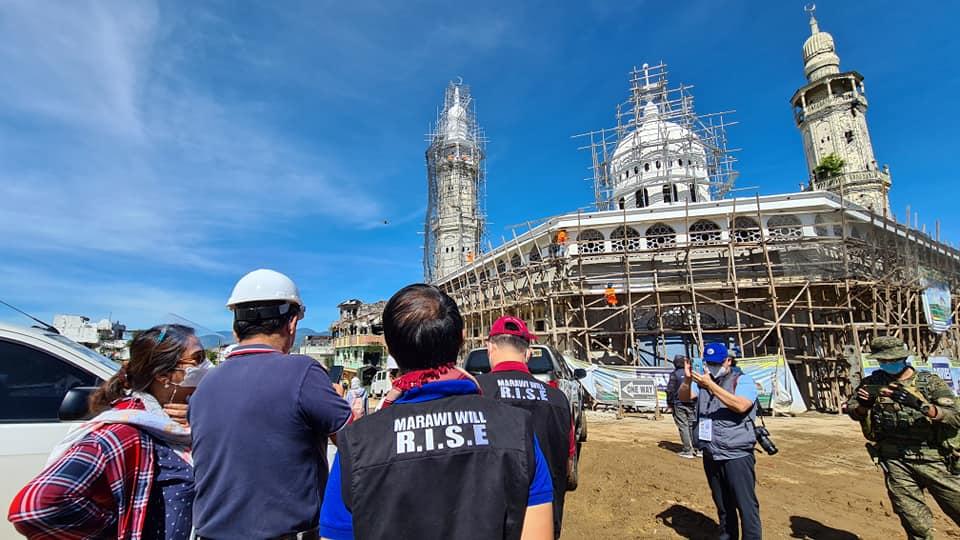 Infrastructure rehabilitation projects of war-ravaged Marawi remains 72% complete, nearly five years since the government liberated the city from the ISIS-inspired Maute group siege, Task Force Bangon Marawi (TFBM) chairman Secretary Eduardo del Rosario said Sunday.
Del Rosario, who is also the Department of Human Settlements and Urban Development (DHSUD) Secretary, admitted that the TFBM has fallen short of the completion target that was set before President Rodrigo Duterte bows out of the presidency on June 30, 2022.
"Ang 17% will be completed by September to make it 89%. 'Yung remaining 11% will be completed by first quarter of 2023 simply because 'yung 11% nito, 'yung karamihan ongoing pa ang procurement," Del Rosario said in a Super Radyo dzBB interview.
"'Yung pondo na binigay ngayong 2022, dahil nagkaron tayo ng eleksyon, hindi natapos 'yung procurement. It will be completed this July and August and we will implement the project," he added.
(The 17% will be completed by September to make it 89%. The remaining 11% will be finished by the first quarter of 2023 simply because most of the procurement is still ongoing because of delays due to the elections. It will be completed this July and August.
Duterte had vowed a speedy rehabilitation for war-torn Marawi City, indicating that the government is "strongly committed to bring back the city's glory" after the Maute rebels were defeated by government forces in a five-monthlong battle that started on May 23, 2017.
With the projects in Marawi ranging from houses, barangay halls, convention center, sports complex, and peace memorial, Del Rosario said he envisions that the city will be among the Philippines' top tourist destinations upon completion of the rehabilitation projects.
"I foresee that Marawi will be one of the top tourist destinations in our country dahil napakaganda ng Marawi City (because the city is so beautiful). With the transformation na ginawa natin (that we have done), it's now suitable to accept local and foreign tourists," he said.
Del Rosario has been conducting monthly inspection of the ongoing rehabilitation works in Marawi since the construction work for the vertical and horizontal structures went full blast in July 2020, according to the TFBM.
In April, Malacañang announced that Duterte has signed the Republic Act No. 11696 or the measure providing compensation to the victims of the 2017 Marawi siege.
With this, any owner of a residential, cultural, commercial structures, and other properties in Marawi's most affected areas (MAA) or other affected areas (OAA) who met the requirements is entitled to receive a tax-free compensation from the government. —LBG, GMA News