Filtered By: Topstories
News
CAAP issues NOTAM due to Bulusan Volcano eruption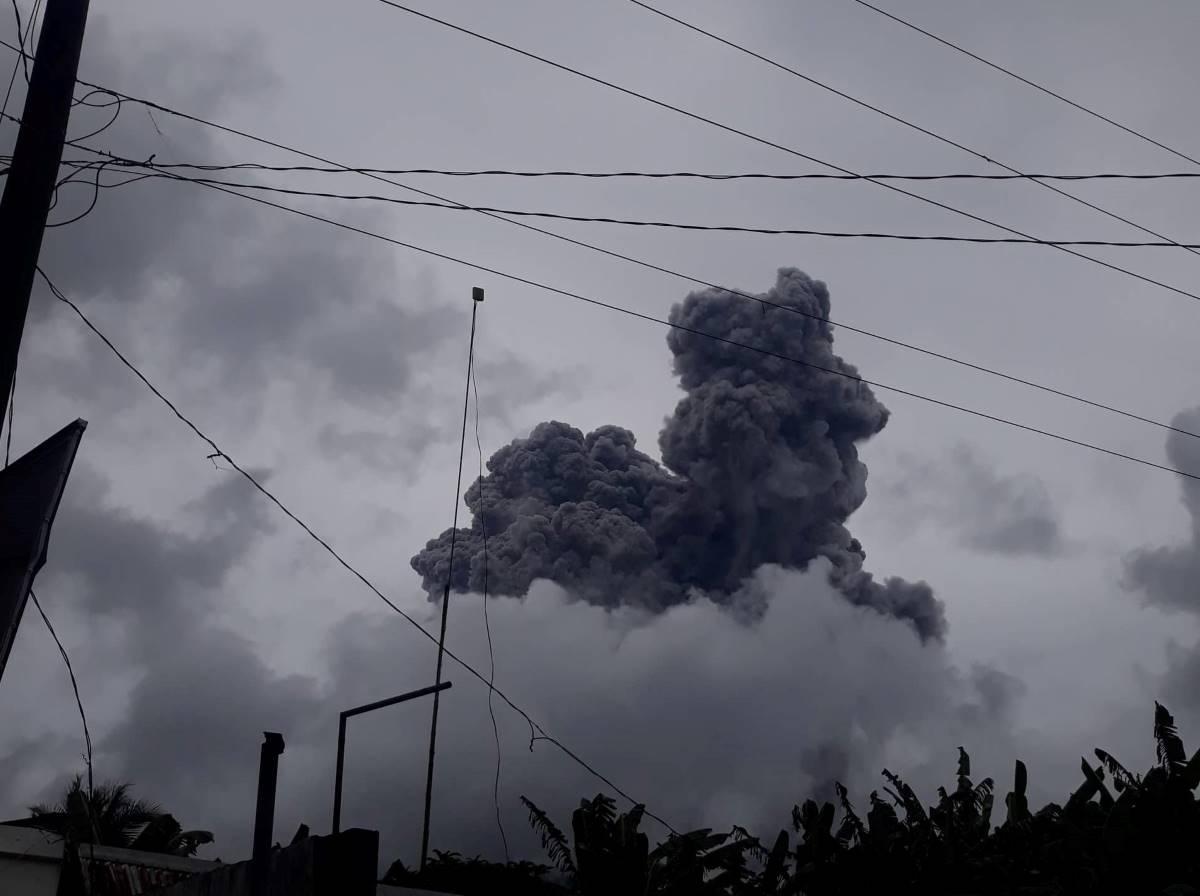 The Civil Aviation Authority of the Philippines (CAAP) on Sunday issued a Notice to Airmen (NOTAM) after the phreatic eruption of Sorsogon's Mount Bulusan.
In an advisory, CAAP urged pilots flying over the Bulusan Volcano area to exercise extreme caution.
A NOTAM is a notice filed with CAAP to alert aircraft pilots of potential hazards along a flight route or at a location that could affect the safety of aircrafts.
CAAP noted that the NOTAM is effective from 12:21 p.m. on Sunday, June 5 until 11 a.m. on Monday, June 6.
The Philippine Institute of Volcanology and Seismology (PHIVOLCS) earlier raised the alert status of Bulusan Volcano from 0 (normal) to Alert Level 1 (low-level unrest).
PHIVOLCS Director and Science Undersecretary Renato Solidum Jr. said the phreatic eruption occurred at 10:37 a.m. and it lasted for 16 minutes.
In a bulletin issued at 11:40 a.m., PHIVOLCS said that the eruption lasted approximately 17 minutes.
"A steam-rich grey plume reaching up to one-kilometer high was observed from the municipality of Juban, before it drifted west," it added.
Under Alert Level 1, the following may be observed in Bulusan Volcano, PHIVOLCS said in an explainer in its website:
slight increase in volcanic earthquake and steam/gas activity;
sporadic explosions from existing or new vents;
notable increase in the temperature of hot springs; and
slight inflation or swelling of the edifice.
This means "hydrothermal, magmatic or tectonic disturbances. The source of activity is shallow, near crater or in the vicinity of Irosin Caldera. Entry into the PDZ (permanent danger zone) must be prohibited," it added.
In October 2016, Bulusan Volcano spewed ash for about 20 minutes covering four nearby barangays. —LBG, GMA News