Filtered By: Topstories
News
China on dispute with Philippines on WPS: Bilateral consultation, friendly communication needed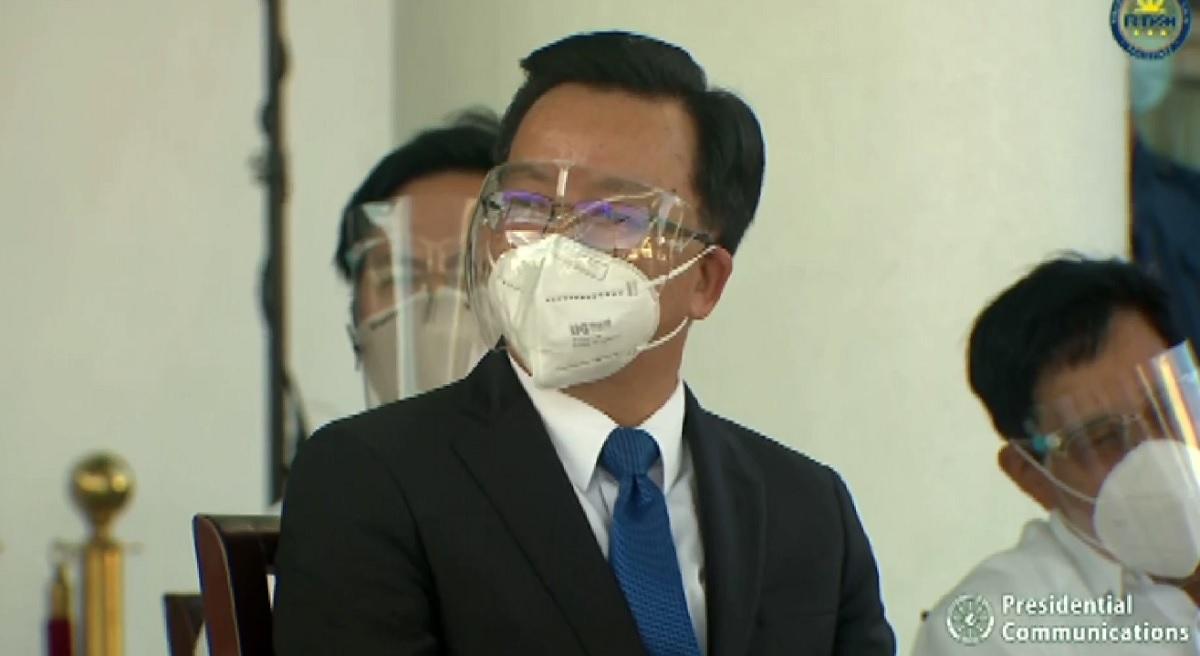 China on Tuesday said differences with the Philippines regarding claims in the West Philippine Sea can be managed with "bilateral consultation and friendly communication."
"We are two neighbors who have some differences, but what is crucial is the way and manner we handle the differences. We need to manage our differences with bilateral consultation and friendly communication," China's Ambassador to the Philippines Huang Xilian said during the turnover of various broadcast equipment donated by China to Presidential Communications Operations Office (PCOO) Secretary Martin Andanar.
Huang made the response when asked about the Philippine Department of Foreign Affairs (DFA)'s move to summon a senior official of the Chinese Embassy in Manila a week a ago to protest the harassment by Chinese Coast Guard of a Philippine vessel engaged in research activity in the West Philippine Sea.
The DFA, in a statement, said illegal activities around Ayungin Shoal are subject of diplomatic protests "in the exercise of the Philippines' sovereign rights and jurisdiction over Ayungin Shoal which forms part of the exclusive economic zone and continental shelf of the Philippines as affirmed by the 2016 Award on the South China Sea Arbitration."
"I would refer you to the statement of the Secretary of Defense just recently. We have been in communication with them in a diplomatic and peaceful manner as part of our joint efforts to secure peace and stability in South China Sea," Huang said.
Huang was referring to Philippine Defense Secretary Delfin Lorenzana.
"As Secretary Lorenzana said, diplomacy works well and we continue to manage our differences with diplomatic and peaceful means," Huang added.
Huang also said the Philippine Coast Guard (PCG) has maintained a good relationship with its Chinese counterpart and vice versa.
"PCG maintains good communication with the Chinese Coast Guard. The Commandant of the Chinese Coast Guard visited here two weeks after my arrival in this beautiful country and they had a very good exchange of views. China has also received delegation from PCG," Huang said.
"It would be very important for them to maintain this kind of friendly exchanges and cooperation so they can perform their duty which promotes our bilateral relations as well as peace and stability in South China Sea," he added.
The Permanent Court of Arbitration (PCA) in The Hague, back in July 2016, already junked China's nine-dash line claim of the entire South China Sea and ruled that the Spratly Islands, Panganiban (Mischief) Reef, Ayungin (Second Thomas) Shoal, and Recto (Reed) Bank are within the Philippine exclusive economic zone (EEZ).
The ruling stemmed from the 2013 case filed by the Philippine government against China amid repeated Chinese aggression against Filipino fisherfolk within the Philippines' EEZ which is 200 nautical miles off territorial waters under the United Nations Convention on the Law of the Seas (UNCLOS).
China, however, has refused to recognize the Philippines' unprecedented legal victory to this day. —KG, GMA News