Filtered By: Topstories
News
Marcos admin urged to completely shelve oil, gas exploration talks with China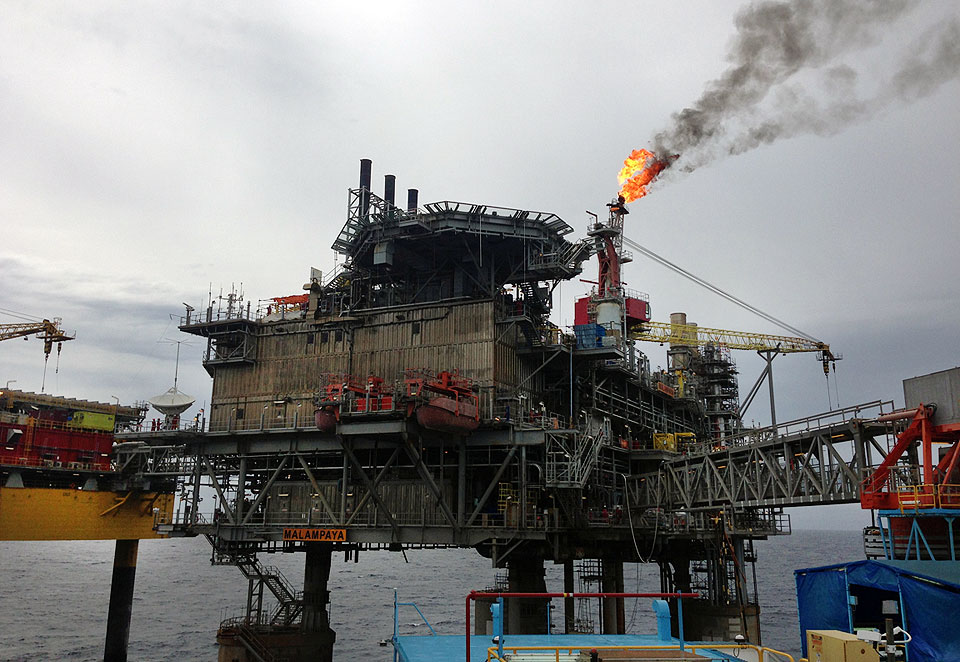 The Marcos administration should completely disregard the joint exploration deals with China and uphold the Philippines' sovereignty in the West Philippine Sea, a fisherfolk group said on Monday.
Pambansang Lakas ng Kilusang Mamamalakaya ng Pilipinas (PAMALAKAYA) national chairperson Fernando Hicap said President-elect Ferdinand "Bongbong" Marcos Jr. needed to issue a statement "completely shelving the joint oil exploration and that no negotiations in connection to this matter would ever proceed."
"We attest that this joint venture will institutionalize and intensify the Chinese plunder of our marine resources. Everyone has witnessed how China blatantly disregards our legal and political rights over the West Philippine Sea amid an international ruling that invalidated its claim," Hicap said in a statement.
"Given this situation, China allowing us to get our fair share from this joint venture is improbable."
Foreign Affairs Secretary Teodoro Locsin Jr. earlier disclosed that President Rodrigo Duterte had ordered the termination of Manila's joint oil exploration discussions with Beijing.
"The President has spoken. I carried out his instructions to the letter. Oil and gas discussions are terminated completely. Nothing is pending. Everything is over," Locsin had said, noting that the goal of developing oil and gas resources was not met in the three years of talks.
Hicap meanwhile said the incoming president should have "a guiding principle on how to peacefully and diplomatically face this threat to our national sovereignty and territorial integrity."
"We reiterate that we don't need China or any foreign country to explore and make use of our natural resources. We have overwhelming intellectual human resources for this industry that the past administrations had chosen to neglect and de-industrialize," he said.
GMA News Online has sought the Marcos camp's comment on the matter but they have yet to reply as of posting time.
Following the termination of the talks on the oil and gas exploration, Surigao del Sur Representative Johnny Pimentel, for his part, said the Department of Energy (DOE) should lift the suspension of gas and oil drilling activities in the Recto Bank.
"This way, the private parties contracted by the Philippine government to develop the offshore Sampaguita gas discovery in Recto Bank can proceed with their drilling activities," Pimentel said in his statement.
Pimentel earlier said the Sampaguita gas discovery could yield up to "$18.2 billion (P910 billion) in future royalties for the government, based on a 60 percent net share."
The Recto Bank, which is within the country's exclusive economic zone, is vital to the Philippine national interest as it is the only replacement for Malampaya, which supplies 40 percent of the energy requirement of Luzon.
China had expressed readiness to continue negotiations on joint oil and gas projects in the South China Sea with the Marcos administration.
On the other hand, the DOE said it is continuing talks with existing service contract holders for exploration activities. — DVM, GMA News