Filtered By: Topstories
News
Alan Cayetano wants online gambling stopped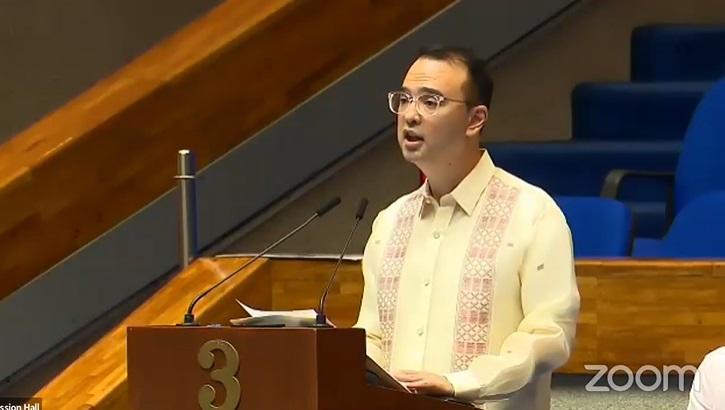 Senator Alan Peter Cayetano on Monday filed a proposed measure seeking to prohibit and penalize all forms of online bets and virtual gambling.
In his explanatory note, Cayetano said the ill effects of online cockfighting or "e-sabong" amongst Filipinos have demonstrated how online gambling platforms "can destroy the moral fiber of our nation".
"While e-sabong, for a time, has been a way for the government to generate income, earning revenues should not come at the cost of exposing our countrymen, especially minors, to activities which elicit addictive behavior and which are associated with elevated rates of crimes, vices and mental health and financial problems," he said.
Cayetano also cited the tragic incidents linked to e-sabong to push for an end to online gambling including the disappearance of 34 cockfighting enthusiasts, debtors allegedly committing suicide due to financial ruin, and a report of a mother selling off her newborn to pay up her debts.
Further, the lawmaker said the World Health Organization (WHO) repeatedly stressed that addictive behaviors such as gambling have "devastating" effects on individuals, families, and communities that also have an impact at national and global levels.
"Instead of promoting financial success, gambling has destroyed lives, families, and communities. While the government is able to gain a few billions of revenues per year, thousands of our countrymen, many of whom are poor, spend trillions of pesos on gambling," he said.
Under the still unnumbered bill, any person who will place, receive or knowingly transmit a bet or wager by any means through the internet is punishable either through imprisonment of one month to six months or through a fine of not less than P100,000 to no more than P500,000 at the discretion of the court.
If the offender is a corporation or association, the maximum penalty of five years and a fine of P500,000 will be imposed upon the president, director, manager, or managing partners thereof.
Public officers or employees found to be involved, meanwhile, will be penalized with the maximum penalty prescribed for the offense and will be dismissed from duty.
Moreover, he will be perpetually disqualified from holding public office, and from voting and participating in any election.
Once enacted, the Secretaries of the Department of the Interior and Local Government and the Department of Justice will promulgate the rules and regulations of the measure for its effective implementation. — BAP, GMA News