Filtered By: Topstories
News
Romualdez, Sandro file bill on new national defense law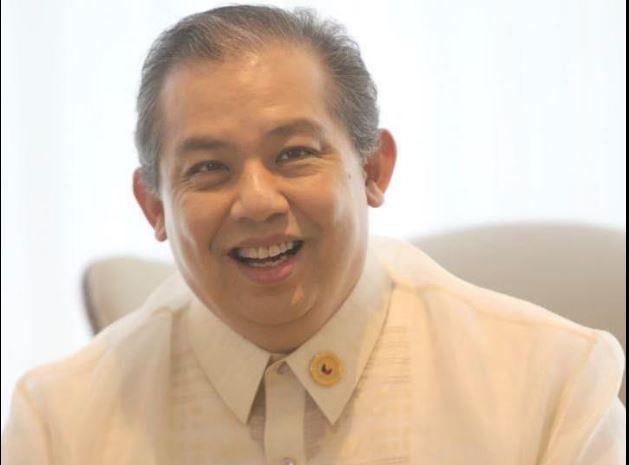 A bill seeking to revise the national defense law has been filed in that aims to provide a mechanism to coordinate departments and agencies to address the "multi-dimensional facet of national defense and security."
The authors of House Bill No. 11 are: Speaker Martin Romualdez, Ilocos Norte Rep. Ferdinand Alexander "Sandro" Marcos III, Tingog Partylist Rep. Yedda Marie Romualdez and Tingog Partylist Rep. Jude Acidre.
"The proposed "National Defense Act of 2022" is founded on basic security and defense policies from where the principles, processes, structures and critical details cascade into the provisions of the bill covering a comprehensive layout of those interdependent facets of national life that impinge on national defense and security policy," the authors said in the Explanatory Note of the proposal.
Acidre, in a statement issued on Friday, said the national defense bill does not require mandatory military service in normal times, adding that it is not a call for Filipinos to arm themselves for war.
He also said the measure requires mandatory military service for all citizens only when the President mobilizes the nation "in case of actual invasion or when public safety requires."
"Any mobilization plan, according to our proposed measure, shall conform to the provisions of the Constitution. Military service in war time does not only involve carrying guns and shooting people," Acidre said in a statement.
"There are also priests, doctors, nurses, engineers and other professionals needed for their service in war. Mobilization in defense of country is a must for any nation to survive. Any patriot knows this," he added.
Based on the Section 5 provision of the measure, it stated that the registration of citizens for mandatory military service shall be a military function carried out by the component services through their respective reserve commands.
"During a mobilization, the President through the secretary of National Defense shall have the power to secure all such resources as may be necessary for national defense," the Section 6 provision of the measure read.
Meanwhile, the Armed Forces of the Philippines (AFP) has expressed readiness to provide inputs for the priority measures on defense and national security mentioned during the State of the Nation Address (SONA) of President Ferdinand "Bongbong" Marcos Jr.
The President had enumerated several legislation that he wants Congress to pass under his administration, including the creation of a Medical Reserve Corp (MRC) under the Health and Emergency Management Bureau (HEMB) of the Department of Health. -- BAP, GMA News