Filtered By: Topstories
News
Marcos, Biden discuss tensions in South China Sea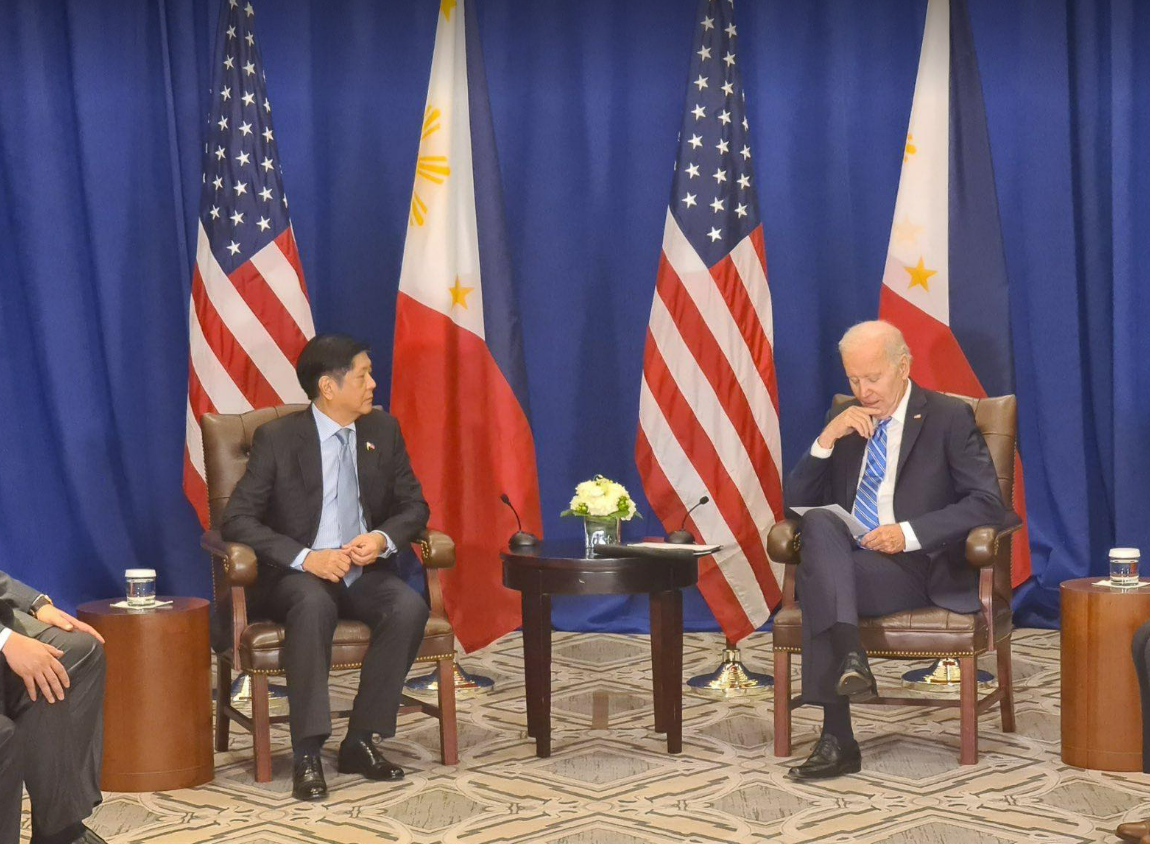 NEW YORK - US President Joe Biden and his Philippine counterpart, Ferdinand Marcos, underscored their support for freedom of navigation and overflight in the South China Sea on Thursday, in response to China's efforts to exert its influence there.
Biden and Marcos held their first face-to-face talks on the sidelines of the United Nations General Assembly. Marcos, son of the late Philippine President Ferdinand Marcos, took power in June.
"The leaders discussed the situation in the South China Sea and underscored their support for freedom of navigation and overflight and the peaceful resolution of disputes," the White House said in a statement after the talks.
Biden said as the two men began their talks that he wanted to talk about the South China Sea, COVID-19 and renewable energy. He thanked Marcos for opposing Russia's war in Ukraine.
The United States has accused China of increased "provocations" against rival claimants to territory in the South China Sea and other countries operating there.
"The role of the United States in maintaining the peace in our region is something that is much appreciated by all the countries in the region and the Philippines especially," Marcos said.
The Philippines is a key ally in of the United States and vital strategically in case of any US need to defend Taiwan militarily from Chinese attack, given its geographical position.
"We feel that we are especially fortunate because we have very strong foundation of a very long relationship and the strong relationships on various facets not only political, not only diplomatic, but also economic," Marcos said.
"We continue to look to the United States for that continuing partnership and the maintenance of peace in our region," he added
The United States is keen to arrange greater access to bases in the Philippines given the need to prepare for that contingency.
"The leaders reflected on the importance of the US-Philippines alliance. President Biden reaffirmed the United States' ironclad commitment to the defense of the Philippines," the White House said.
Manila's ambassador to the United States told Japan's Nikkei newspaper this month the Philippines would let US forces use the Southeast Asian nation's military bases in the event of a Taiwan conflict only "if it is important for us, for our own security."
During the meeting, Marcos also thanked Biden for the US' "massive help" to the Philippines during the COVID-19 pandemic, particularly in the provision of vaccines.
"We had the provision of up to 35 — almost 36 million doses of vaccines very early on, ahead of some of the other countries," Marcos said. "And for that we are very, very grateful." -- with GMA News/Reuters