Filtered By: Topstories
News
Bicycle advocates urge gov't to create more studies on active transport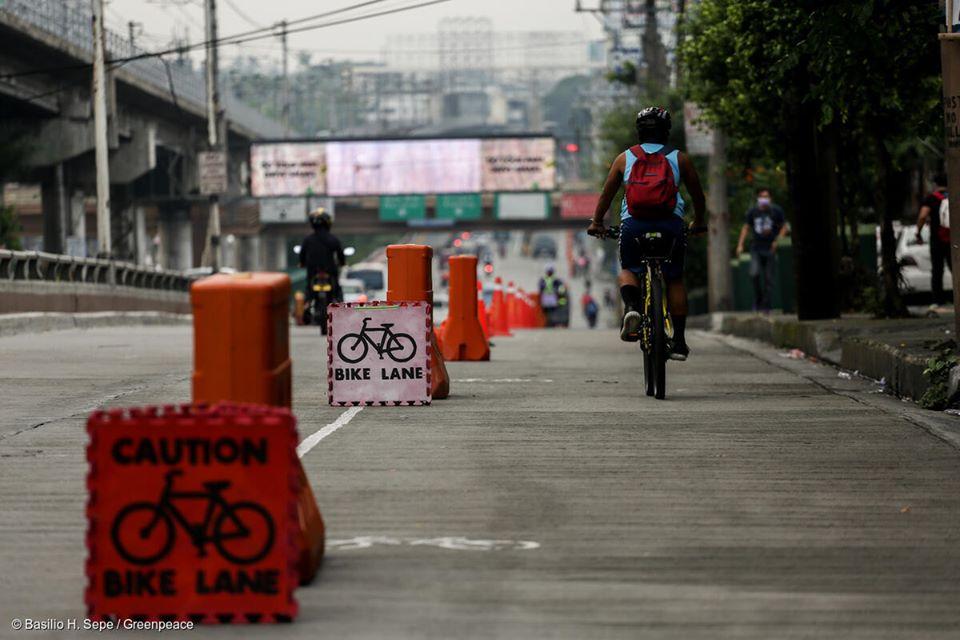 A group of bicycle advocates on Thursday encouraged the government to conduct more studies on active transport in order to create policy recommendations addressing the growing number of cyclists in the country.
The Mobility Awards, convened by climate groups and bicycle advocates, recently held a citizen-led, collaborative bike count with the League of Cities Philippines and 27 regional partners across the country.
It mobilized over 600 volunteers in several cities who counted bicycle-riding people on major roads, in bike lanes, and in city boundaries, particularly in Quezon City, Marikina, Pasig, San Juan, Baguio, Naga, Cebu, Mandaue, Iloilo City, and Davao City.
Aldrin Pelicano, transport cyclist and advocate from MNL Moves, said a total of 191,578 cyclists were recorded in the 10 cities across 99 different locations in a four-hour window in 18 days.
Of the 191,578 cyclists, at least 95.30% are males and 3.83% are females. Meanwhile, around 51.43% cyclists wore helmets and 48.50% were non-helmet users.
Pelicano said 191,578 bicycle riders also saved P147,360.57 to P307,329.53 per day on fuel costs per kilometer driven.
He said that they also avoided at least 4.46 tons of carbon dioxide.
The cyclist advocate then encouraged the government and stakeholders to implement consistent and permanent biking count programs with the use of available and appropriate technology devices.
"We want our leaders to use available and appropriate count technology. We really encourage the academe, stakeholders, civil society, and local government to do more studies and initiatives in relation to active transport. They need to help us answer these gaps that have resulted from our little small work to make cycling easier and safer for everyone," he added.
Nicole Trisha Panganiban, Philippine Commission on Women (PCW) Senior GAD Specialist, also encouraged government agencies to invest in highly sustainable projects such as construction of clear demarcation of bicycle lanes and well lit areas to ensure the safety of bikers, especially women.
"We recommend that bicycle lanes should also be connected to residential areas, schools, local amenities, and recreation spaces to avoid the danger of cycling with four-wheeled vehicles, na talagang talamak po minsan hindi po nila nirerespeto ang ating mga cyclists," she said.
Panganiban also recommended establishing more portable toilets for women along the roads, adding that women cyclists also needed a "health break" too especially when they are traveling from far areas.
She added that local government units must also create development activities and training for bikers to guide and empower them with knowledge.
The Mobility Awards convenors are the Institute for Climate and Sustainable Cities, The Climate Reality Project Philippines, MNL Moves, 350.org Pilipinas, and Pinay Bike Commuter Community. — BM, GMA News