Filtered By: Topstories
News
Colmenares: Foreign ownership of industries, land a risk to national security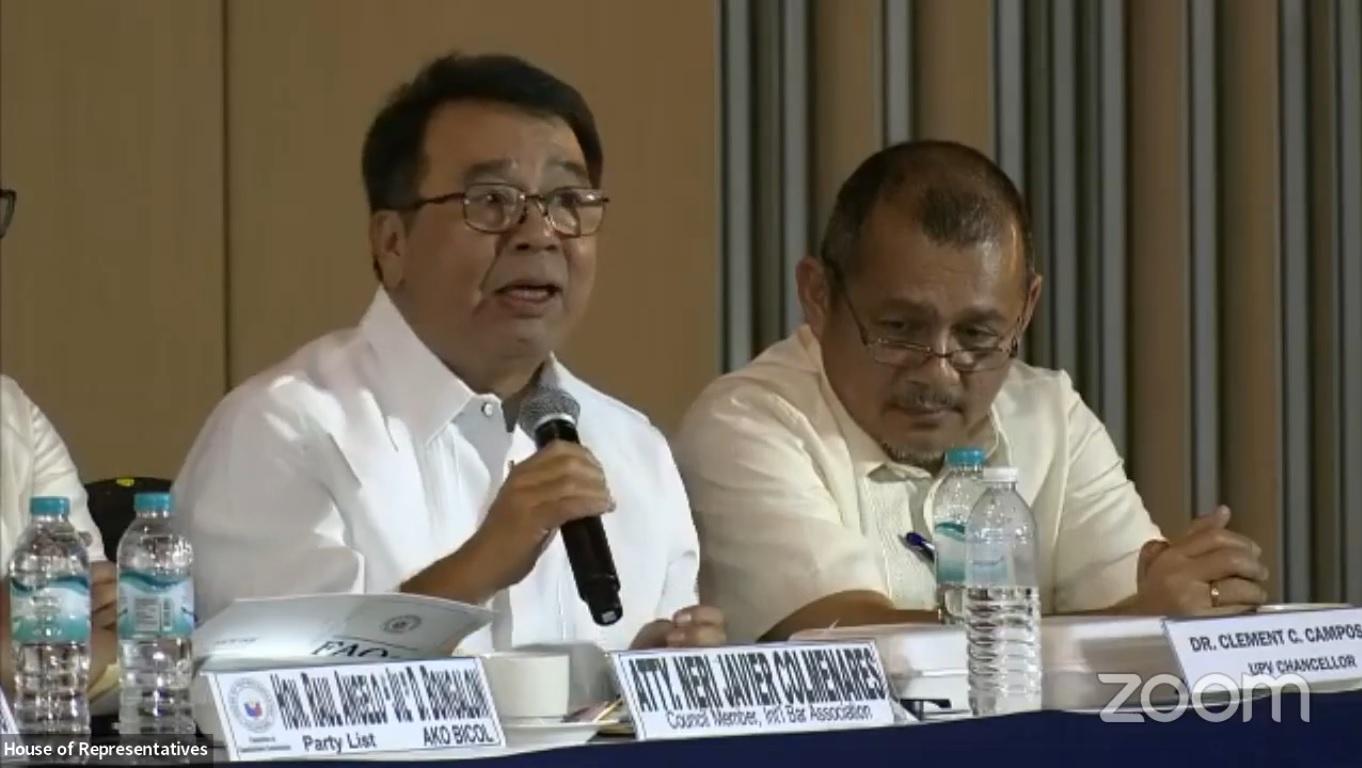 Amending the 1987 Constitution to allow 100% foreign ownership of land and public industries would put the country's national security at great risk, lawyer and Bayan Muna chairperson Neri Colmenares said Monday.
Colmeneras made the position during the fourth public hearing on measures seeking to amend the 1987 Constitution either by easing the 40% limit on foreign ownership of industries or extending term of public officials or both, held in Iloilo City.
"This [amendment to allow foreigners to own resources here] is a national security issue. Paano kung bilhin ng China lahat ng beachheads diyan sa Palawan o Mindoro? Pag sila na ang may-ari niyan, puede na sila mag landing diyan," Colmenares said.
(What if China buys all the beachheads in Palawan and Mindoro? In that case, their aircraft would be able to land there anytime.)
"There is a national security problem there kapag dayuhan ang may kontrol sa lupa at public utilities. Halimbawa, ang China nabili ang Meralco, nabili ang Maynilad, nabili ang Iloilo Water District, e kung i-brownout lang tayo? Luluhod na lang tayo sa kanya," Colmenares added.
(For example, if China buys out Meralco, Maynilad, the Iloilo Water District? They'd be able to turn off our power and we will have to kneel before them.)
Colmenares said that it is also a question of food security, and that opening land to foreign ownership could decimate agricultural lands.
"Kung gusto nilang gawing golf course 'yun, paano na ang mga palayan natin? Saan ka pa magtatanim ng palay at iba ang pangangailangang pagkain?" Colmenares said.
(If they want to convert an agricultural land into a golf course, what happens to our food security? Where will we plant and other vital crops?)
"You cannot control the foreigners on what they want to do with their land," Colmenares added.
Finally, Colmenares said that Thailand, Vietnam and China do not allow foreigners to own majority stakes in land and industries and yet these countries attract more investors compared with the Philippines.
"They are just like us, but why is it that they have higher foreign direct investment than us? I am not saying that the Constitution should remain forever, but we should focus on strengthening our industries first," Colmenares said.
But for Iloilo Representative Lorenz Defensor, opening the Constitution to majority foreign ownership is not a sellout move.
"Since they are only allowed to invest at 40%, there is no investor confidence. Besides, amending the economic provisions does not automatically mean they will have 100%," Defensor said.
"It only means Congress will pass a law that would make it 50%-50%, or 70%-30% with the majority stake belonging to any qualified investors," Defensor added. — BM, GMA Integrated News