Filtered By: Topstories
News
Marcos: Military's capability still needs improvement to 'cover our territory'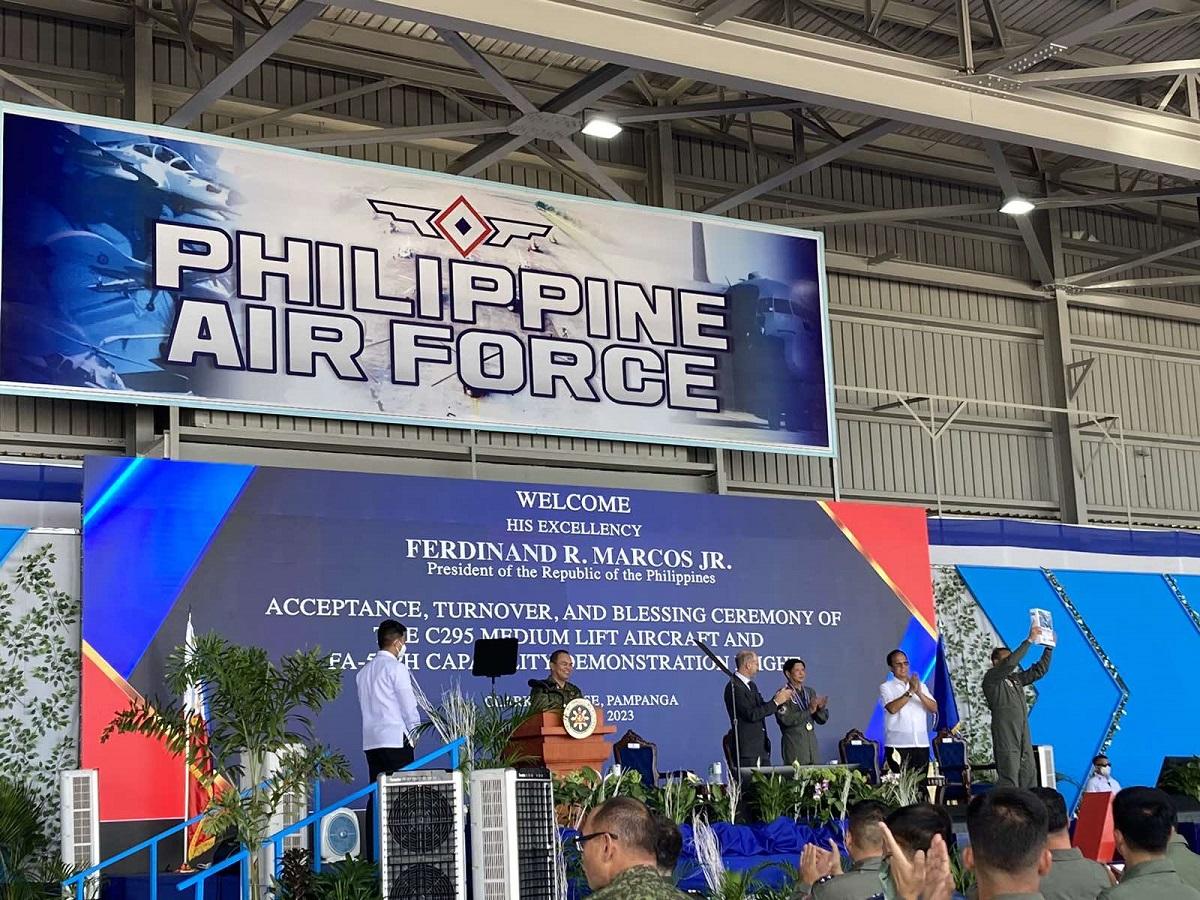 PAMPANGA — There is still a need to enhance the Philippine military's capability in order to protect the country's territory, President Ferdinand "Bongbong" Marcos Jr. said Tuesday.
Wearing a flight suit uniform, Marcos graced the acceptance, turnover, and blessing ceremony of the C-295 medium lift aircraft and FA-50PH flight demonstration capability at Clark Air Base in Pampanga.
"While these equipment will boost the readiness of our Air Force to respond to any contingency, there is still a need to further improve our capabilities to effectively cover our territory," Marcos said in his speech.
Marcos said that the Philippines' archipelagic nature and geostrategic location are "both a blessing and a challenge."
"As much as our maritime environment provides us with much-needed resources, it also requires us to constantly adapt to become more mobile and agile," he said.
Marcos said the FA-50PH fighter jets would improve the country's maritime patrol capability, aid the Air Force in monitoring the developments within the Philippines' exclusive economic zone, and provide close air support to combat troops.
He also said the additional C-295 aircraft would allow the Armed Forces of the Philippines to provide more responsive support to government agencies, especially in emergency situations and humanitarian assistance and disaster response operations.
The latest unit, which is a twin-turboprop transport aircraft, was part of the acquisition from Spain under the Philippine military's modernization program 2.
The C-295 medium lift aircraft was manufactured by Airbus Defence and Space. It was delivered on February 14, 2023.
It is combat-proven and has high versatility, as it operates under all weather conditions in all types of environments.
This will complement the capability of the military to provide airlift support during times of disasters and calamities. It will also supplement maritime patrols.
The President stressed that it is important to ensure the airworthiness of Air Force assets and the corresponding training of crew and personnel to guarantee the safety of all.
"Hence, it is this administration's will to remain steadfast in pursuing our modernization efforts," Marcos said.
"As we accept and bless this new C-295 medium airlift, may your passion to defend the country and to serve the Filipino people deepen as we strive to maintain the peace that we have fought so hard to achieve," he added.
Marcos boarded an FA-50PH fighter jet for the capability demonstration flight.
More photos after the capability demonstration flight ????: PPA @gmanews @gmanewsbreaking pic.twitter.com/ACMITnsB7M

— ????Anna Felicia (@annafelicia_) March 7, 2023
The President was given the code name "Lawin" by the Philippine Air Force. — RSJ/VBL, GMA Integrated News