Filtered By: Topstories
News
Marcos to gov't workers: Serve with honesty, efficiency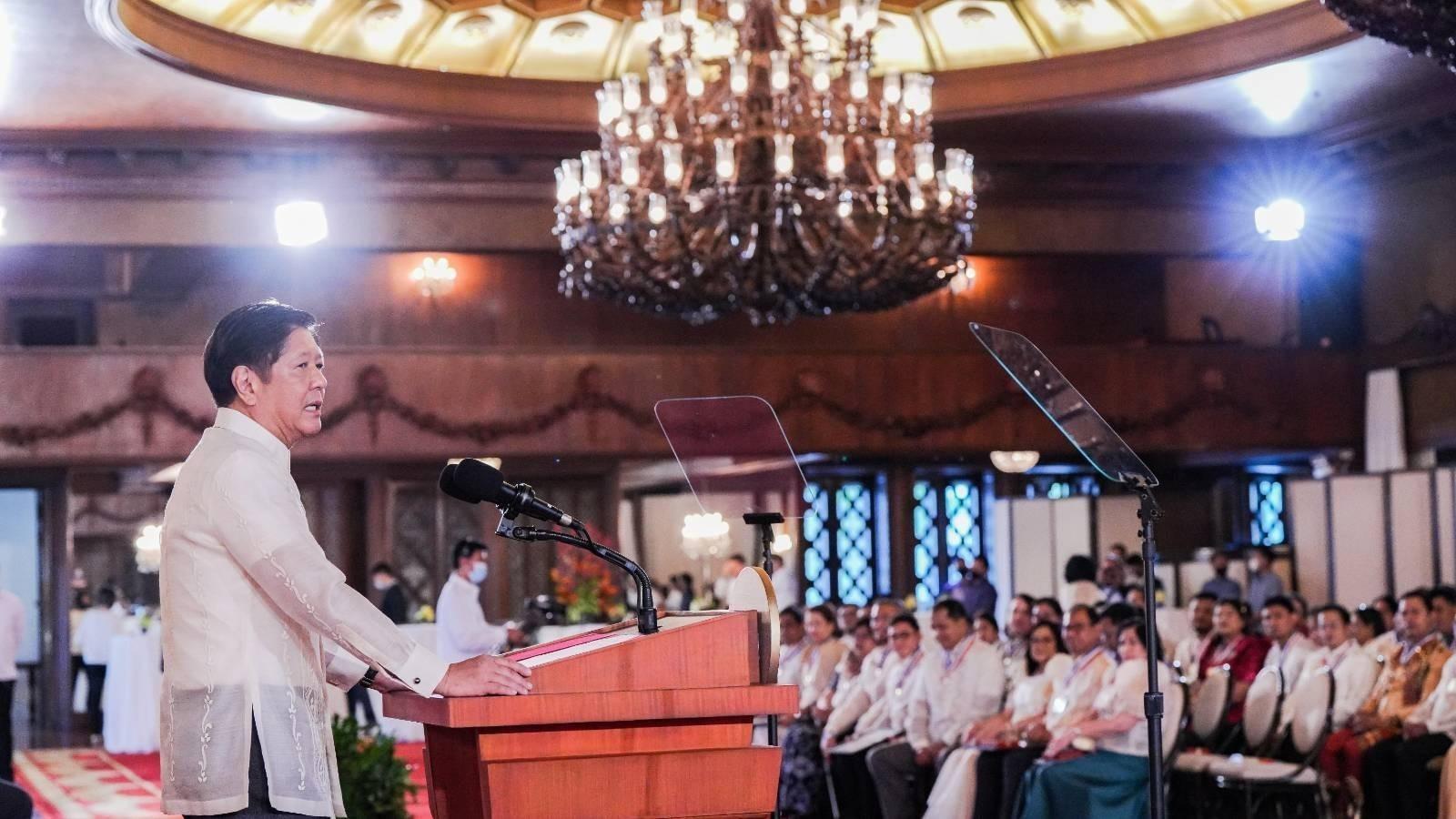 President Ferdinand "Bongbong" Marcos Jr. called on government workers on Wednesday to serve the public with honesty and efficiency.
"We are privileged to be freely given the trust of the nation, for public office is a public trust. So, let us repay that confidence by serving them with the utmost responsibility, efficiency, and honesty," Marcos said in his speech at the Civil Service Commission's awards rites for the 2022 Outstanding Government Workers held at the Palace.
"And as we remain true to our calling—just as our awardees have exhibited in their ways—we will be rewarded with the promise of a better and more inclusive Philippines for all," the President added.
Being a public servant, he said, comes with great responsibility and accountability, and one should possess characteristics grounded in values to serve other people.
"Whatever one's rank is or employment status may be, being in the government entails espousing patriotism, integrity, excellence in every single task, and a deep and passionate love of country," Marcos said.
"Because we function to put people's interests ahead of our own, we are required to have a character so grounded in our most essential values and principles that not even the slightest promise of wealth or influence could ever sway us," he added.
Marcos said the awarding ceremony should be a reminder to all government workers that "a service rooted in compassion and love for the country and its people is indeed possible." —VBL, GMA Integrated News