Filtered By: Topstories
News
Romualdez wants probe into PNP escorts' absence during Degamo slay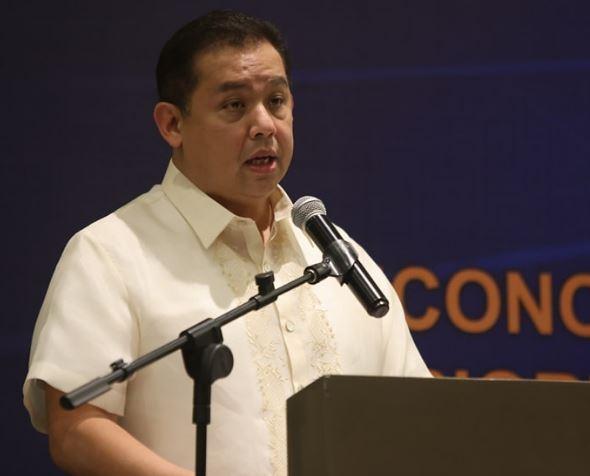 Speaker Martin Romualdez on Sunday called for a House inquiry into the alleged failure of some of the police escorts of Negros Oriental Governor Roel Degamo to report for duty on the day he was murdered.
In a statement, Romualdez urged the House Committee on Public Order and Safety to investigate the "highly suspicious" disappearance of five out of six Philippine National Police (PNP) security personnel assigned to Degamo on March 4, when armed men barged into his residence in Pamplona, Negros Oriental and fired shots. The attack also left eight other people dead.
"Governor Degamo had reported to the police about the threats to his life, so it stands to reason that his security detail should have implemented stricter measures to ensure his safety. That's why it's highly suspicious why these police escorts were missing on the day he was killed," Romualdez said.
"It appears that the perpetrators were aware of the fact that Governor Degamo has practically no protection so they could easily accomplish their mission to assassinate him," he added.
Romualdez said the investigations would not only determine the reason for the "questionable actions" of the PNP security personnel assigned to Degamo, but also ensure that government officials in danger are provided with adequate protection.
"We want to find out why most of Governor Degamo's PNP security details went missing on that fateful day. We don't want to blindly accuse anyone but the circumstances apparently point to collusion between some members of the PNP and the perpetrators of this dastardly crime," he said.
"If we find out in this congressional inquiry that some PNP personnel were in cahoots with the perpetrators to remove the security protection of Gov. Degamo, we will recommend the filing of appropriate criminal charges against everyone involved."
The PNP said Saturday the special task force created to pursue the remaining suspects in the killing of Degamo believes that they are "nearing the solution of the case" given the pieces of evidence gathered.
Meanwhile, the Philippine Army has deployed more soldiers to Negros Oriental, including to the Degamo bastion of Siaton, to step up the joint law enforcement operation in the province.
Degamo's nephew, Siaton Mayor Cezzane Fritz Diaz, believes an organized group is behind his uncle's murder, and that with more elected officials, including him, are still on their list.
Organisasyon sila. Hindi ito isang tao lang, itong suspect, hindi lang siya, grupo 'yan," he said in a report by Chino Gaston on GMA's "24 Oras Weekend" on Sunday.
(They are an organization. The suspect is not just one person, they are a group.) —LBG/BM, GMA Integrated News