Filtered By: Topstories
News
Sen. Imee Marcos calls ICC 'a caricature' of int'l justice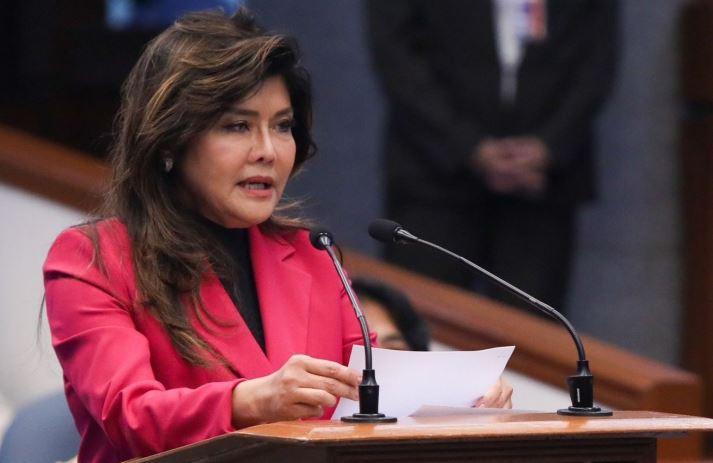 Senate foreign relations committee chairperson Imee Marcos on Friday called the International Criminal Court (ICC) a "caricature of international justice" for picking on the Philippines, and African countries for alleged crimes against humanity, but turning a blind eye on the human rights excesses of Western nations.
"The ICC's long-standing failure to investigate Western nations for countless crimes against humanity makes the court a caricature of international justice," Marcos said in a statement.
"This month marks the 20th year of the ICC's failure to bring those responsible to account. The West's oft-invoked cliché about upholding an 'international rules-based order' is apparently a sham," she added.
She cited as an example the ICC's failure to investigate the 2003 war on Iraq which she said was pursued by Western powers, based on non-existent weapons of mass destruction and in violation of resolutions by the United Nations.
"More than a million Iraqi soldiers and civilians were killed and displaced by that horrible war. Selective justice, anyone?" she quipped.
"Picking on African nations and other 'low-hanging fruit' like the Philippines is easier for the ICC. The perpetual circus of putting leaders of less developed countries on trial seeks to divert the world's attention from the crimes against humanity committed by the West. This diversion is necessary to prop up the false image of Western nations as the unimpeachable protectors of human rights," she pointed out.
Further, Marcos said human rights issues are openly used as pressure points and as bargaining chips to serve "Western neo-colonialism's intertwined political, economic, and military agenda."
Sen. Marcos made the statement days after the ICC rejected the Philippine government's appeal seeking the reversal of the international tribunals' decision to resume the probe into the Duterte administration's controversial war on drugs.
In rejecting the Philippines' appeal, the ICC Appeals Chamber said the government failed to explain the Court's lack of jurisdiction or to provide an explanation of the implications and scope of the investigation.
It also said that the local investigation can proceed even with the ongoing ICC investigation.
Last Tuesday, President Ferdinand "Bongbong" Marcos Jr. said the Philippines will be "disengaging" from any contact, communication with the ICC."
In February, Marcos said he would not cooperate with the inquiry of the ICC into the abuses in the campaign against illegal drugs of the previous administration. —LBG, GMA Integrated News