Filtered By: Topstories
News
20,000 devotees joined Nazareno motorcade on Good Friday, says Quiapo Church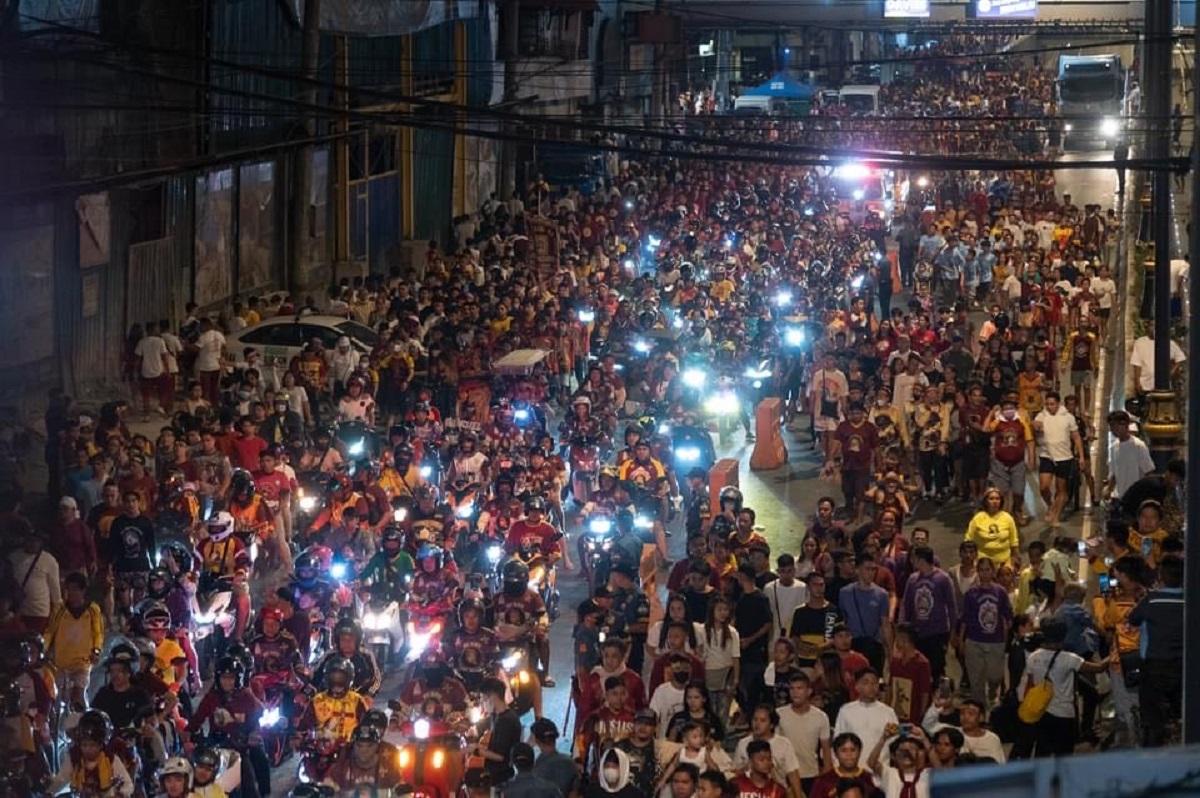 An estimated 20,000 devotees participated in the motorcade and parade of the Black Nazarene image in Manila on Good Friday, according to Quiapo Church spokesperson Father Earl Valdez.
The motorcade started at 11:13 p.m. on Maundy Thursday and finished at 12:31 a.m. on Good Friday, the Manila Public Information Office said.
According to Valdez, this was the second Holy Week parade of the Black Nazarene since the COVID-19 pandemic.
Manila Police District (MPD) chief Police Brigadier General Andre Dizon said that 1,600 police personnel were deployed for the motorcade.
"The activity became successful because the plan was properly executed and the devotees have cooperated with us," he told GMA News Online in a message.
The parade started from Plaza Miranda and traversed the streets of Villalobos, Carlos Palanca, Plaza Lacson, Carriedo, Evangelista, Gonzalo Puyat, Quezon Blvd, Ilalim Palanca, Quezon Blvd, Arlegui, Legarda, Conception Aguila, Carcer, Hidalgo, Bilibid Viejo / G. Puyat, Guzman, Hidalgo, Quezon Blvd and llalim Palanca before it went back to Plaza Miranda.
Valdez earlier said the motorcade is part of the preparation for the succeeding celebrations of the Feast of the Black Nazarene.
He said the traditional Traslacion in January may be back in 2024 after it was cancelled in 2021 due to the COVID-19 pandemic. The Traslacion is the procession that carries the image of the Black Nazarene from the Quirino Grandstand back to the Quiapo Church.
Security at the church would also be increased during Holy Week, according to Valdez.
The Philippine National Police earlier said it has not received any credible or serious threat to the observance of the Holy Week.
PNP's full deployment and heightened alert have been imposed since Holy Tuesday.
More than 77,000 police personnel have been deployed to areas of convergence to ensure public security during the summer holidays including the Holy Week, PNP spokesperson Jean Fajardo said.
A total of 38,387 officers have been deployed for more police presence through mobile and foot/beat patrol.
Another 39,504 officers are designated in select areas of convergence, including major thoroughfares, transportation hubs, terminals, commercial areas, and places of worship.
These police personnel will man police assistance desks and hubs to respond to the complaints and concerns of the public, Fajardo said. —KBK, GMA Integrated News