Filtered By: Topstories
News
Hontiveros wants China envoy recalled over anti-Taiwan advice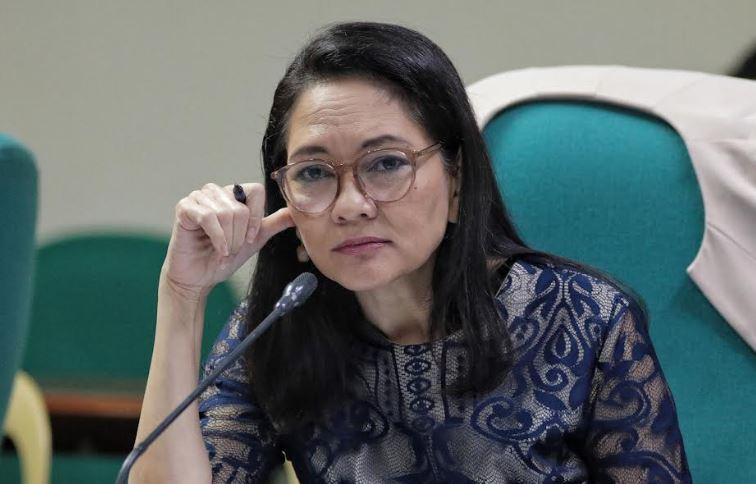 Senator Ana Theresia "Risa" Hontiveros-Baraquel over the weekend urged Malacañang to call on China to recall their representative to the Philippines Huang Xilian, following his remarks pushing the Philippines to oppose independence of Taiwan.
In a statement released Sunday, Hontiveros said the country should push for Huang to return to China, along with its ships, and artificial islands in the West Philippine Sea.
"The Palace should tell Beijing to recall their representative in Manila as soon as possible. He has no business being a diplomat if he is unable to engage with us in a respectful and dignified manner," the senator said.
"He, along with his country's ships and artificial islands in the West Philippine Sea, should pack up and leave," she added.
Last week, Huang said if the Philippines cared for the 150,000 overseas Filipino workers (OFWs) in Taiwan, it would oppose Taiwan independence, rather than give the United States military a free pass near the Taiwan strait.
"Philippines is advised to unequivocally oppose 'Taiwan Independence' rather than stoking the fire by offering the US access to the military bases near the Taiwan Strait if you care genuinely about the 150,000 OFWs," Huang was quoted as saying.
Hontiveros said that while the Philippines respects the right of the Taiwanese people to self-determination, it will not interfere with the issue on its independence.
"If China has issues with the US, she shouldn't drag our country into their fight. It is China who has been stoking tensions in the region, claiming territories that aren't hers," Hontiveros said.
"It is China who continues to bully, harass, and intimidate other smaller nations in the region. It is China who is making all this mess," she added.
Huang's remarks have also drawn opposition from groups such as Migrante International and Akbayan.
"We call on the Marcos administration to immediately declare the Chinese Ambassador persona non grata and expel him from our country. Xilian is a hostage-taker, not an ambassador," Akbayan said.
"The statement makes it appear that China is holding OFWs in Taiwan hostage. Ambassador Huang's statement may expose OFWs to racist violence when an armed conflict breaks out," Migrante International said.
However, according to National Security Council (NSC) assistant director general Jonathan Malaya, Huang already spoke with NSC adviser Eduardo Año prior to his remarks last week.
"The Chinese ambassador also raised the matter of alleged interference in the Taiwanese question," Malaya said.
"So in this call of the Chinese Ambassador to the National Security Council, Secretary Año took the opportunity to assure na wala tayong (that we have no) intention whatsoever to interfere in the Taiwan issue. We actually consider this as a domestic issue because of the One China Policy," he added.
GMA News is still trying to reach out to the Chinese Embassy and Malacañang for comment on the matter. —LBG, GMA Integrted News