Filtered By: Topstories
News
SC asked to declare SIM Registration Act unconstitutional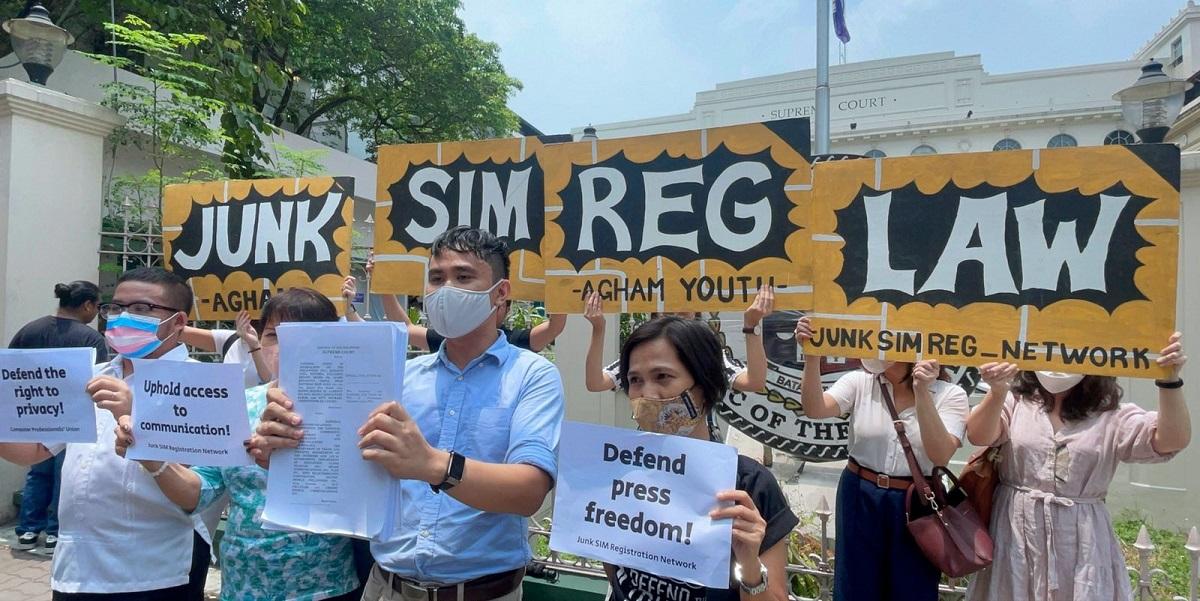 A petition was filed with the Supreme Court on Monday asking it to declare as unconstitutional the law mandating the mandatory registration of SIM cards.
In a 59-page petition, the petitioners, which was composed of various sectors, called on the SC to issue a temporary restraining order and/or writ of a preliminary injunction against the implementation of the law.
They also called on the SC to declare the law unconstitutional for allegedly infringing on Article III Sections 1, 2,3, and 11 of the 1987 Constitution.
The petitioners also called on SC to order public telecommunications entities to cease and desist from using, storing, transferring, and processing the information gathered on the register and to destroy the data already gathered.
Petitioners include the National Union of Journalists of the Philippines, journalist Ronalyn Olea, Bayan Muna party-list Representative Eufemia Cullamat, and Bayan Secretary-General Renato Reyes, among others.
Meanwhile, respondents include various government agencies including the National Telecommunications Commission (NTC), the National Privacy Commission (NPC), and the Department of Information and Communications Technology (DICT), as well as private telecommunication firms.
GMA News Online has reached out to NTC, NPC and DICT for their comment, but they have yet to respond as of posting time.
According to the petitioners, the law violates the freedom of speech by imposing a system of prior restraint.
Citing the Chavez v. Gonzales case, the petitioners said the Court described prior restraint as "official governmental restrictions on the press or other forms of expression in advance of actual publication or dissemination."
"The regulation it imposes is content-based not because of the content it impedes (which is everything that passes through a SIM card) but because of the content it compels (the disclosure of one's identity)," the petition read.
Meanwhile, the petitioners said the law violates the right against unreasonable search and seizure and the right to privacy of communication.
"The Petitioners have a reasonable expectation of privacy over their SIM cards, and they have a right to control who gets to have, to keep, and to pass on, the information it contains," the petition read.
"As such, the law's compelled disclosure, which is not sanctioned through a search warrant, and the subsequent exempted access of law enforcement, constitutes an unreasonable search under the Constitution," it added.
Further, the petitioners argued that the law violates due process by intruding into the life, liberty, and property of the petitioners. The law also allegedly violates free access to courts.
"The SIM Registration Act operates to impair access to justice and undo the purposeful intention of this Court to 'safeguard the rights and meaningful freedoms of all persons' by hiding it behind a wall of compelled disclosure barbed by the threat of deactivation," it read.
Under the SIM Card Registration Act, all PTEs are mandated to establish their respective registration platforms to onboard users who present valid identification cards.
Users are given 180 days or until April 26, 2023 to register their SIM cards, or else face the risk of having these deactivated. —KBK, GMA Integrated News