Filtered By: Topstories
News
DOJ eyes writ of kalikasan over Mindoro oil spill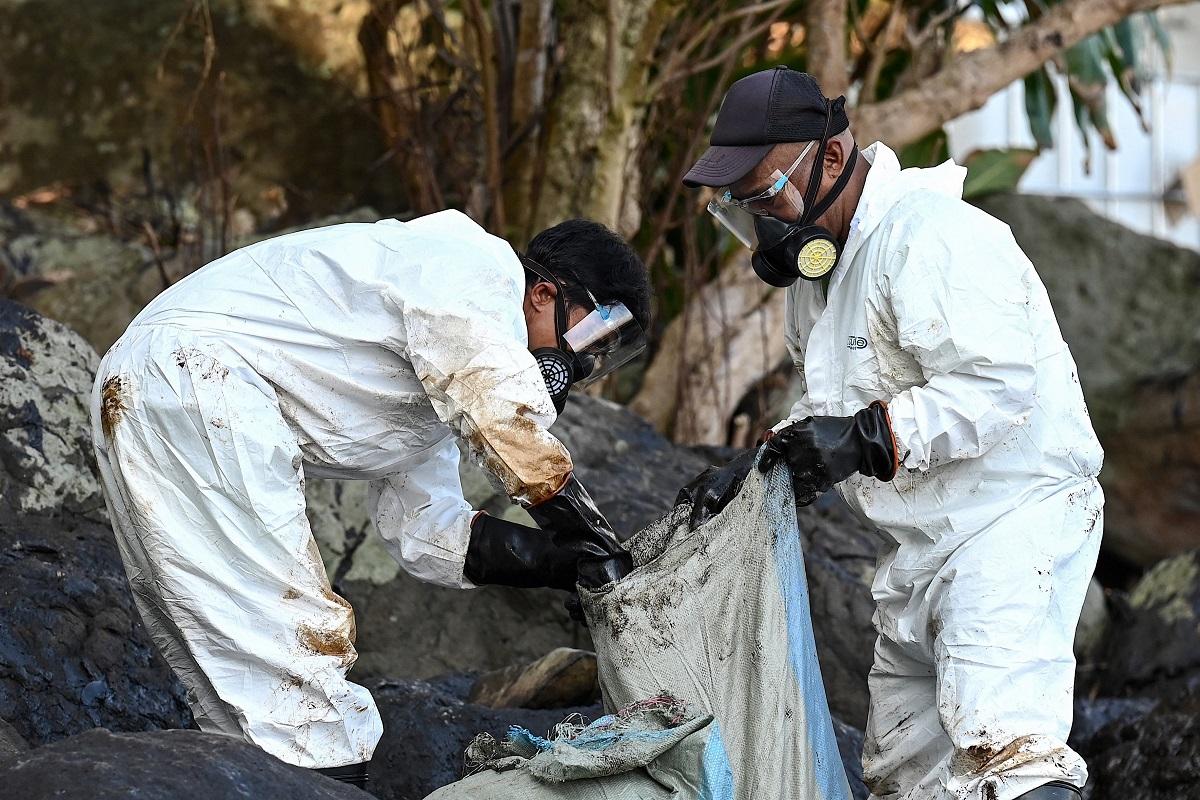 The Department of Justice (DOJ) will seek a writ of kalikasan against those responsible for the Mindoro oil spill should they fail to act, Justice Secretary Jesus Crispin Remulla said Tuesday.
In an ambush interview, Remulla said the DOJ will file the case against both government officials and private citizens if they fail to meet the deadline set by the oil spill inter-agency committee.
"Meron kaming deadline na binigay and if they are not able to abide by the deadline, we will file a writ of kalikasan case," he said.
The writ of kalikasan is a remedy for unlawful actions "on behalf of persons whose constitutional right to a balanced and healthful ecology is violated, or threatened with violation by an unlawful act or omission of a public official or employee, or private individual or entity, involving environmental damage of such magnitude as to prejudice the life, health or property of inhabitants in two or more cities or provinces."
Remulla explained that a writ of kalikasan is a special civil action taken to enjoin individuals to repair the environment.
Justice Undersecretary Raul Vasquez earlier said that the government gave P&I, the insurer of the MT Princess Empress, a 10-day deadline to submit a written undertaking.
Vasquez said the PI committed to doing the retrieval operations.
Meanwhile, when asked why government agencies will be included, Remulla said this was because they must also look at the regulatory bodies involved.
"And to make sure that they are doing their job. Because sometimes failure of governance that is contributory to the accident… to the incidents that happened," he said.
The MT Princess Empress sank off Najuan, Oriental Mindoro on February 28 while carrying 900,000 liters of industrial fuel. The resulting leak has affected ecologies, livelihoods, and residents' health in Oriental Mindoro and nearby provinces. — BM, GMA Integrated News