Filtered By: Topstories
News
PMA class valedictorian Leonor recalls dream of being like his pa, being a pilot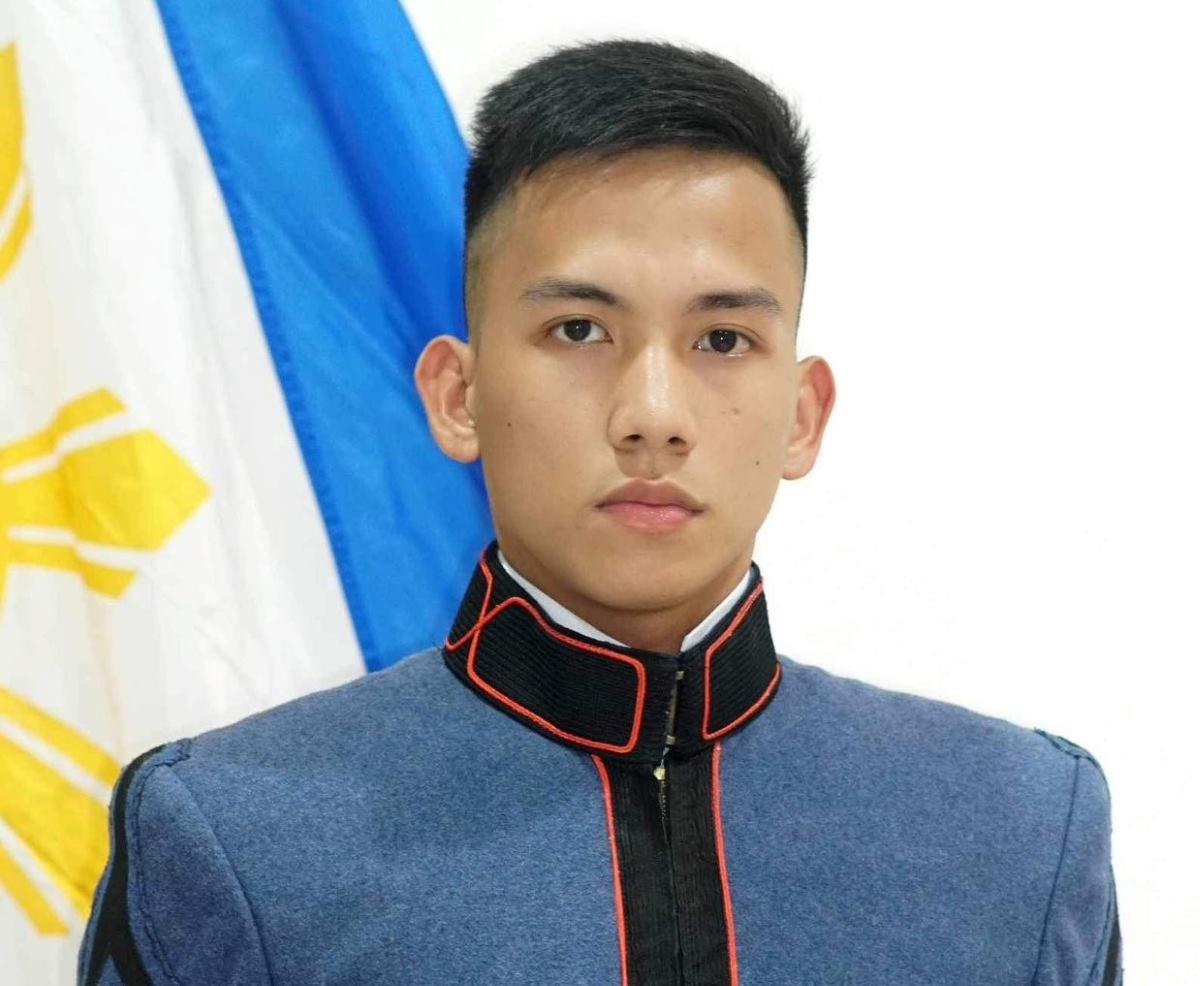 BAGUIO CITY - His dream to be like his father prompted 22-year-old Cadet First Class Warren Leonor to apply in the prestigious Philippine Military Academy.
His father, Joel, was a retired technical sergeant at the Philippine Air Force while his mother, Angelina, is a housewife. In an interview with GMA News Online, Warren said he idolized his father that's why he chose to signify to join the Philippine Air Force when he entered the military school in 2019.
Warren, who hails from Lipa, Batangas, said he had witnessed his father's dedication to serve the country and he was inspired by how the patriarch managed his time between work and family.
Warren's fascination to become a pilot since he was a child and his eagerness to unload the financial burden of his parents also helped him decide which path he would take. Youngest of the three siblings, Warren said one of his sisters was then pursuing civil engineering while the other one is presently eyeing a career at the Philippine Air Force Officer Candidate School.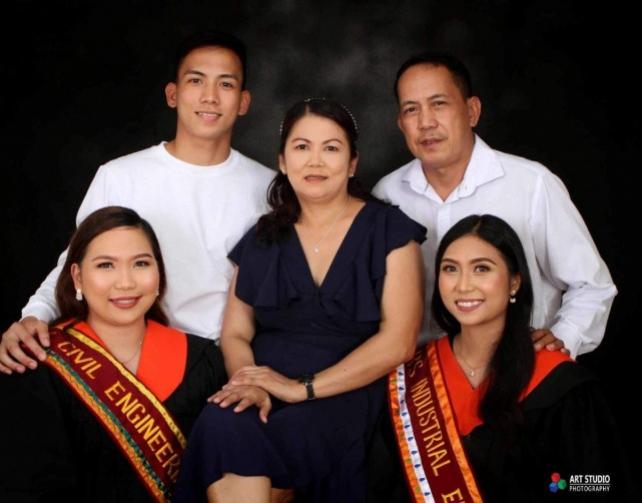 Leonor and his family. Photo courtesy: Warren Leonor
"Kagaya po ng palagi kong sinasabi, there are two reasons why I entered the Academy. First reason is gusto ko po matulungan 'yung family ko, especially my parents po kasi sabay-sabay po kami ng sisters ko na pumasok ng college and I want to lessen the loads of my parents," Warren recalled.
"And the second one is because of my childhood dream... it's really my childhood dream to be a pilot, that's why I entered the Academy," Warren added.
In a promotional video of the PMA, Warren mentioned that his father used to bring him to the air base where he saw a lot of aircraft and that sparked his interest.
Warren is the cream of the crop in the PMA "Madasigon" Class of 2023. The aspiring pilot said that when he entered the academy, it was not his aim to be the class valedictorian of the batch. However, when he learned that he was among the top students during his second year at the military school, it had been his goal to be on top.
"Honestly, when I entered the Academy the only thing that I wanted or I wished is just to graduate, to survive my life here in the Academy. However, when I knew that I'm part of the top performing cadets during our second year in the Academy, that's the time that I aimed [to be] part of the Top 10," he shared.
During the graduation rites on Sunday attended by President Ferdinand Marcos Jr., Warren was bestowed with awards, including the Presidential Saber, Australian Defense Best Overall Performance Award, Academic Group Award, Social Sciences Plaque, Air Force Professional Courses Plaque, General Antonio Luna Award, Spanish Armed Forces Award, Philippine Air Force Saber, National Security Studies Plaque, Management Plaque, Tactics Group Award, SPDU Plaque, and Jusmag Saber.
Warren also graduated from the military school as cum laude.
The Batangueño admitted that he has mixed emotions as he leaves the PMA, saying that there is excitement and pressure about what lies ahead.
"To be honest, I'm happy [and] at the same time nervous because there will be a lot of expectations especially from the higher ranking officers, my upper class," Warren said.
Usually, PMA graduates are given at least a month after graduation to have a break and spend time with their loved ones, Warren said.
"After that we will report to our respective headquarters and then we will be designated on different units," Warren said.
As he eyes a spot at the PAF, Warren recognized the need for the major service's assets and capabilities to be modernized, saying that "modernization is a very critical factor for our country."
"Being part or being the main objective of the Philippine Air Force, right now is to have a modernized equipment and facilities in order to be at par with the other countries. It's one of the Philippines' focus right now, as included in the 10-point agenda is the territorial integrity," Warren said.
Warren has also yet to find out if he will be included in the first batch of those who will be joining the flying school. —KG, GMA Integrated News