Filtered By: Topstories
News
Herbosa vows to address health workers' delayed COVID-19 allowance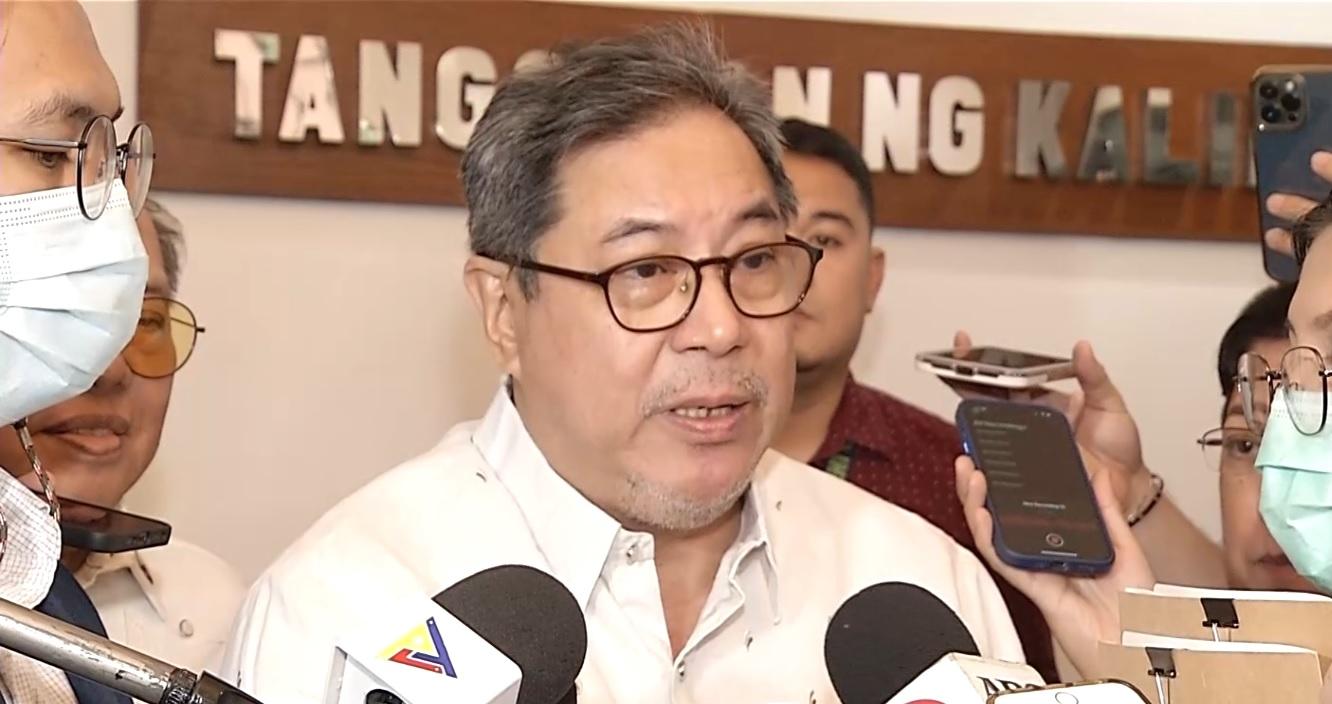 Newly appointed Health Secretary Ted Herbosa on Wednesday said he will ensure that healthcare workers will receive their long overdue COVID-19 benefits.
In an ambush interview, Herbosa said that the Department of Health (DOH) will coordinate with the Department of Budget and Management (DBM) to address the delays in payment of special risk allowance to healthcare workers who provided service at the height of the COVID-19 pandemic.
"I'll look into that. I'll make sure lahat ng nag-trabaho at nagbigay ng serbisyo mabigay 'yung benefits nila [everyone who worked and provided services will be given their due benefits]," he said.
Herbosa was named the new head of the Health Department by President Ferdinand "Bongbong" Marcos Jr. on Monday.
In February, then-DOH officer-in-charge Maria Rosario Vergeire said that 805,000 healthcare workers from the local and national government and private sector have yet to receive their allowances.
She said around P72 billion had been allocated under the 2023 national budget for the healthcare workers' allowance—P52 billion of which are under the DOH's unprogrammed funds, while P19 billion are under its programmed funds.
However, this amount is still not enough to pay for the arrears of DOH to the medical workers since 2021, according to Vergeire.
Herbosa also said he would prioritize addressing the exodus of healthcare workers who opt for better-paying jobs abroad.
"They really served the country well. They helped our relatives who got sick. It's about time we honor them kasi umaalis sila eh [because they're leaving]. They're getting jobs in other countries that's paying them higher. We need to solve this 'no. Priority ko ito [this is my priority]," he said.
The Private Hospitals Association of the Philippines Inc. (PHAPI) earlier said that 40% to 50% of nurses in private hospitals have resigned in the last two years due to pay issues.
Other issues
The new Health chief also said that Marcos has tasked him to address the rising cases of tuberculosis, teenage pregnancy, and Human Immunodeficiency Virus (HIV) among the youth.
"Sinabi niya rin 'yung specialty hospitals. Very important, sabi niya, tulungan 'yung mga mahihirap at walang access. Gagawin ho natin lahat 'yun and hopefully, we can be able to provide to the Filipino people 'yung healthcare na gusto ni President Marcos," he added.
(The President also mentioned specialty hospitals. It is very important, he said, to help those who are poor and have no access to them. We will do all that and hopefully, we will be able to provide the Filipino people with the healthcare that President Marcos wants.)
Herbosa pledged to "continuously usher UHC by sustaining gains, strengthening health sector strategy interventions, introducing healthcare reforms," according to the DOH.
AHW statement
However, several groups, including the Alliance of Health Workers (AHW), have expressed opposition to his appointment stressing that a Health Secretary should be "pro-people, pro-health workers and audient and responsive to the legitimate issues and concerns of the health workers."
"We do not want a DOH Secretary who is an ardent red-tagger of health workers who are only promoting and struggling for their much-deserved COVID-19 benefits, protection and welfare especially during the surge of pandemic," AHW president Robert Mendoza said in a statement on Tuesday.
AHW said they wish to have a DOH Secretary who values the call of the health workers for salary increase, better benefits, security of tenure, and humane working conditions. He or she should also be determined to protect and defend the health workers against forms of discrimination, intimidation, and violence, the group added. — BM, GMA Integrated News