Filtered By: Topstories
News
OCTA: 70% of Pinoys want to assert PH's territorial rights via diplomacy, peaceful means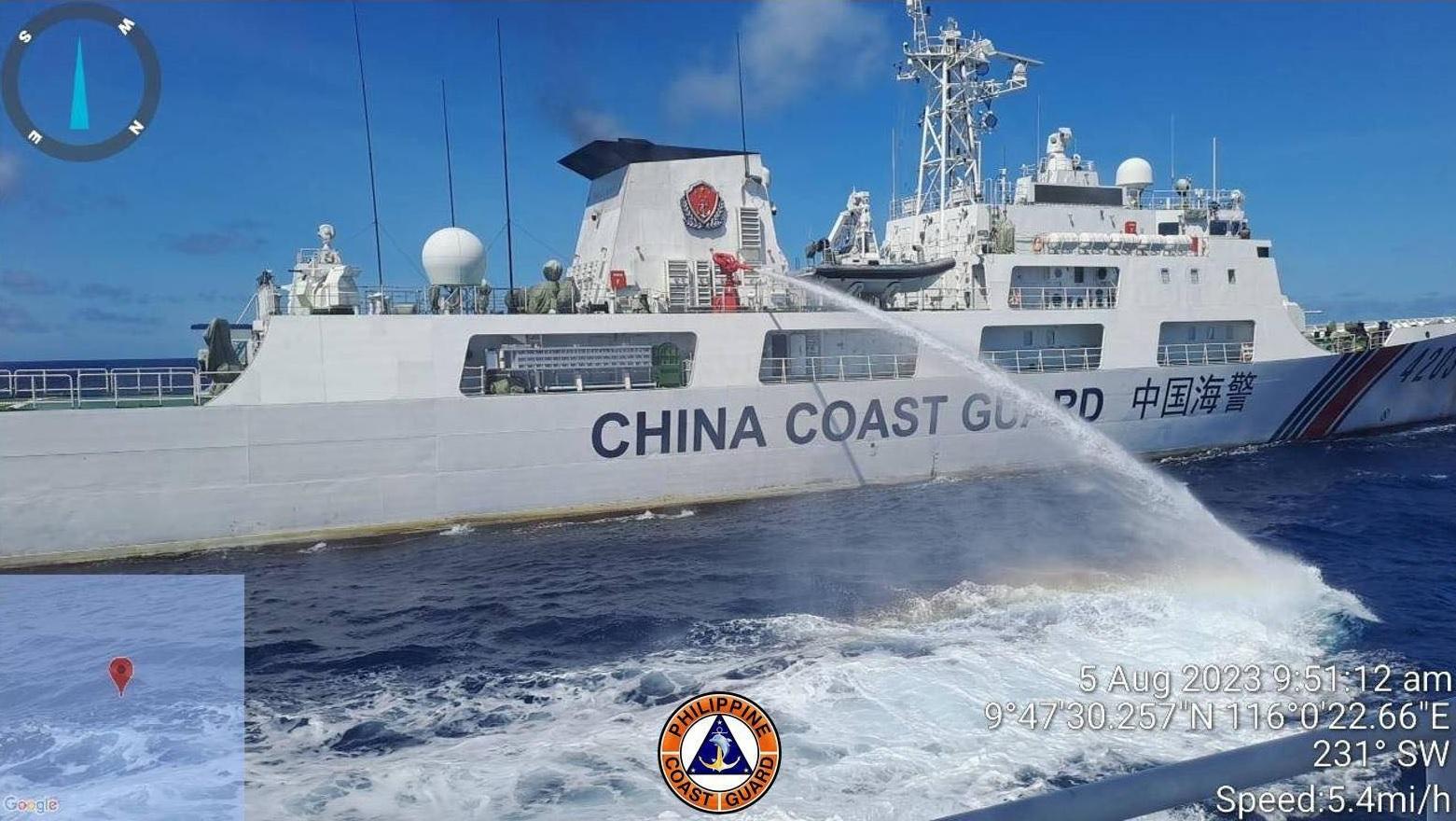 A significant majority or 70% of adult Filipinos want the Marcos administration to further assert the Philippines' territorial rights in the West Philippine Sea (WPS) through diplomacy and other peaceful methods, survey results of the OCTA Research showed.
Based on the results of the Tugon ng Masa nationwide survey conducted on July 22 to July 26, Visayas had the highest percentage of Filipinos (84%) who believe that the current administration should prioritize defending the country's territorial rights in the WPS through these means.
It was followed by Mindanao (70%), while the National Capital Region (NCR) and Balance Luzon were statistically tied at 64% and 67%, respectively.
Majority of Filipinos across the socio-economic classes also want the same, with 80% in Class E hoping for diplomacy and other peaceful methods. This was significantly higher than for Class ABC (58%) and Class D (69%).
Military action, modernization
Meanwhile, almost two-thirds or 65% of the respondents said they want to fight for the Philippines' territorial rights through military action.
OCTA defined "military action" for survey respondents as expanded naval patrols and troop presence in the West Philippine Sea.
"We ranked the measures," said OCTA Research.
Seventy-one percent of them came from the NCR, 69% from Balanced Luzon, 68% from Visayas, and 52% from Mindanao.
On the other hand, 61% of Filipinos want to modernize and strengthen the Philippine military's capability first to protect the country's territories.
The support was seen the highest in Mindanao at 68%, followed by NCR and Balance Luzon at 65% and 61%, respectively. Visayas had the lowest percentage of those who want this option at 49%.
Aside from these ways, 41% of Filipinos said they want the government to expand diplomatic efforts with countries within and outside the region to reduce tension in the WPS, while 40% want joint maritime patrol and exercises with ally countries prioritized.
Only two in ten Filipinos (19%), meanwhile, want to shelve the disputes for the joint economic development of the area.
OCTA's "independent and non-partisan" poll used face-to-face interviews of 1,200 adults nationwide, and has a margin of error of ±3% at a 95% confidence level.
Last Sunday, the Philippine Coast Guard (PCG) reported the China Coast Guard's (CCG) "dangerous maneuvers and illegal use of water cannons" against its vessels going to Ayungin Shoal on August 5 for a resupply mission at the BRP Sierra Madre.
The CCG, for its part, said it had taken "necessary controls" against Philippines boats that had "illegally" entered its waters.
PCG spokesperson for the West Philippine Sea Commodore Jay Tarriela on Tuesday stressed that the BRP Sierra Madre which is stationed at Ayungin Shoal in the West Philippine Sea is within the Philippines' exclusive economic zone.
A note verbale was sent to China following the incident in Ayungin Shoal.
Chinese Foreign Minister Wang Yi meanwhile urged the Philippines to work with China to seek an effective way to defuse tensions in the South China Sea, Xinhua news agency said, according to a report by Reuters. —KG, GMA Integrated News