Filtered By: Topstories
News
AFP: Filipinos no longer able to fish in Scarborough Shoal due to China's presence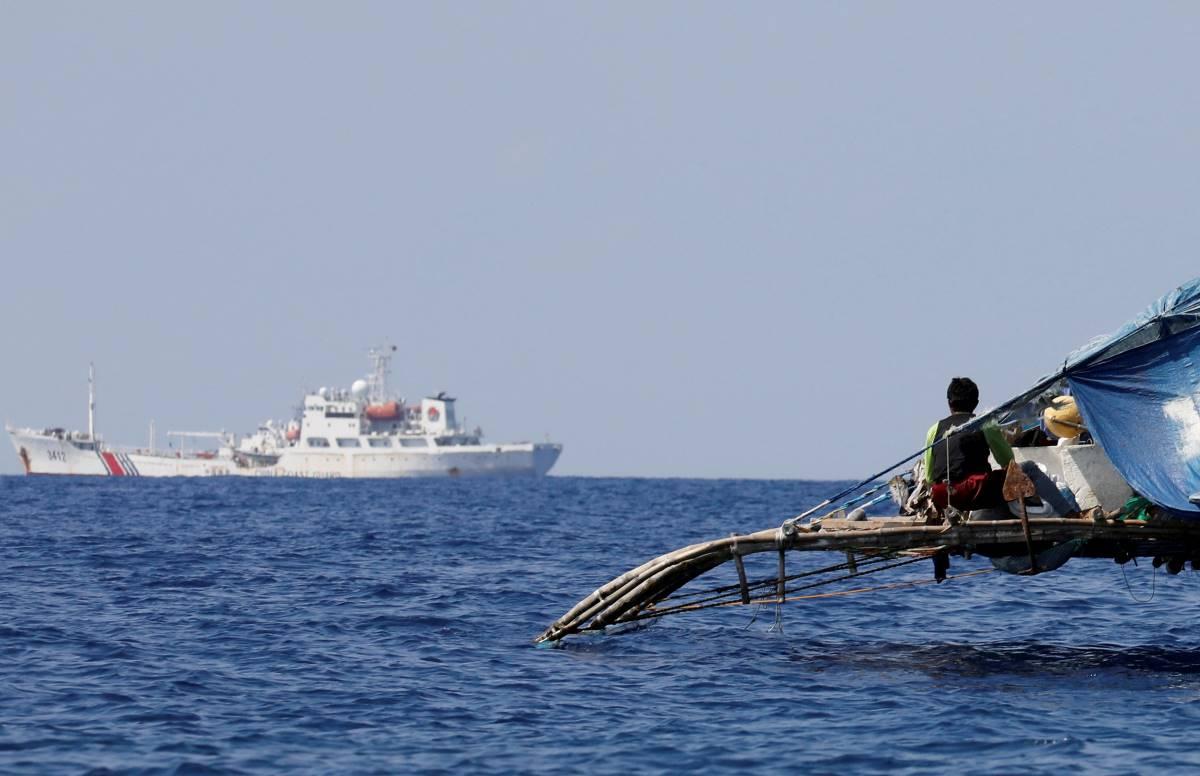 Filipino fishermen could no longer enter the Scarborough Shoal to fish in the area due to the continued presence of Chinese vessels there, the Armed Forces of the Philippines (AFP) said on Sunday, but walked back the statement later in the day.
AFP spokesperson Colonel Medel Aguilar earlier said China was seemingly insulting the Philippines by preventing Filipinos from fishing at the Scarborough Shoal, which is also known as Panatag Shoal or Bajo de Masinloc.
"May mga lugar naman na nakakapangisda ang ating mga kababayan, pero hindi doon sa lugar na kung saan mas nasasabi nilang maraming isda, katulad sa Scarborough Shoal," he said in a Super Radyo dzBB interview.
(Filipinos can fish in some areas, but not in those where they say there are more fish, like the Scarborough Shoal.)
"Hindi na sila makapasok dahil nakaharang na 'yung mga maritime militia at saka mga Coast Guard vessel ng China doon," he added.
(Filipino fishermen can no longer enter because the maritime militia and China Coast Guard vessels are already blocking the shoal.)
However, in a statement sent to GMA News Online, Aguilar clarified that Filipino fishermen are still able to fish at the shoal.
"Please be informed that based on the latest report, our fishermen are still able to fish at the Scarborough Shoal assisted by PCG [Philippine Coast Guard], BFAR [Bureau of Fisheries and Aquatic Resources], and NICA [National Intelligence Coordinating Agency]," he said.
"This is to correct my previous statement. My mistake," he added.
The Philippine government sued China before the Permanent Court of Arbitration in The Hague in 2013. The Court ruled in favor of the Philippines in July 2016 when it junked China's nine-dash claim over the South China Sea.
In the same ruling, the court deemed Scarborough Shoal as a common fishing ground and outlawed China's aggressions against Filipino fishermen there, including preventing Filipino fishermen from accessing the shoal.
The Hague court also ruled that the Spratly Islands, Panganiban (Mischief) Reef, Ayungin (Second Thomas) Shoal, and Recto (Reed) Bank are within the Philippine exclusive economic zone.
Beijing, however, has repeatedly refused to honor the ruling.
Aguilar thus said it is regrettable that Filipino fishermen could no longer fish in the Scarborough Shoal which is teeming with rich maritime resources.
"Nakapanghihinayang din pero tignan natin kung ano pa ang mga susunod na mangyayari kasi hindi naman tayo papayag na ganyan na lang palagi," he said.
(It's regrettable but let's see what happens next because we can't allow it to be like this forever.)
"Parang iniinsulto na tayo sa kanilang ginagawa na alam naman nila na walang basehan ang kanilang claim ng territory," he continued.
(It's like China is insulting us with what they are doing, knowing that their claim of territory is baseless.)
GMA News Online reached out to the Chinese Embassy to get a statement but it has yet to receive a reply.
In January, President Ferdinand "Bongbong" Marcos Jr., citing an agreement between Manila and Beijing, said that China will not stop Filipino fishermen from fishing despite tensions in the West Philippine Sea.
"They (China) will continue to allow our fishermen to fish in the fishing grounds that they have been to, they have used for many generations. That's it. It's that simple," Marcos said.
In March 2022, China maintained that it has sovereign rights over Scarborough Shoal after the Philippine Coast Guard (PCG) reported a "close distance maneuvering" incident involving a Chinese vessel in the area. —KG/BM, GMA Integrated News