Filtered By: Topstories
News
Probe to continue into murder of ex-priest —Cebu police chief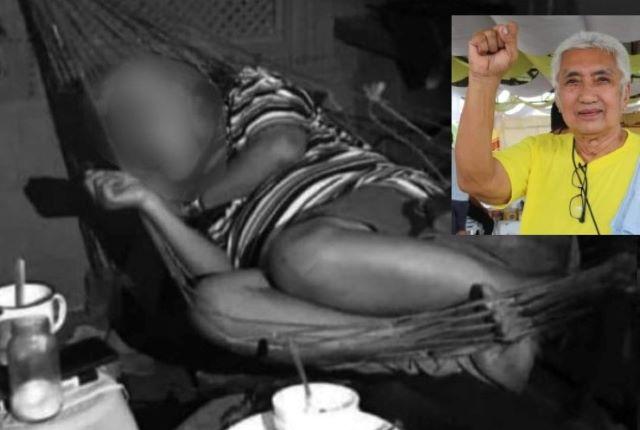 PNP Cebu head Police Colonel Englebert Soriano on Sunday vowed to pursue investigation into the the fatal shooting of an 80-year-old former Roman Catholic priest in his home in Pilar, Camotes Island in Cebu.
In an interview with GMA News Online, Soriano said the victim, Rustico Tan, was just lying on a hammock in his terrace at Barangay Poblacion. He was then approached by still unnumbered attackers on a motorcycle and was shot several times at about 8 p.m. on Friday.
"It was really dark that time. As of now, we have yet to get eyewitnesses for the crime. But the Scene of the Crime Operatives processed the crime scene," said Soriano in a phone interview, in a mix of Filipino and English.
However, Soriano said Tan's family on Saturday allegedly "waived" their request to perform an autopsy, adding that the victim's body was already buried.
"The family already asked the body to be buried. They are not interested anymore with whatever future findings [of the] police with respect to the possible outcome of the autopsy," said Soriano.
Despite the absence of an autopsy, Soriano said they will "pursue the investigation" considering that this is a murder case.
"We will pursue this. We get to the bottom of the investigation until we identify and file charges against the suspects," Soriano said.
According to Soriano, Tan hailed from San Carlos, Negros Occidental. The victim was living alone in his home in Barangay Poblacion, Pilar.
In a previous statement, human rights group Karapatan called for independent probe into the death of Tan as they condemn the "trumped-up charges filed against Tan, and the circumstances of the killings."
Karapatan said Tan was abducted and detained in 2017 in Tagbilaran City in Bohol on alleged charges of murder, which were dismissed in 2019.
Tan was also a consultant of National Democratic Front of the Philippines (NDFP) in the 1980s "but has retired and engaged in community organic farming initiatives."
Soriano said they were aware of Tan's affiliations, but noted that it would be unfair to immediately tag the victim's previous records in his death without proper investigation.
"We have received some information. It is not fair that we immediately link this affiliation to his death But that is one thing we are looking at right now in the investigation," he said, partially in Filipino. —LBG, GMA News