Filtered By: Topstories
News
LMP­-Lanao Sur condemns attack on Gov. Adiong's convoy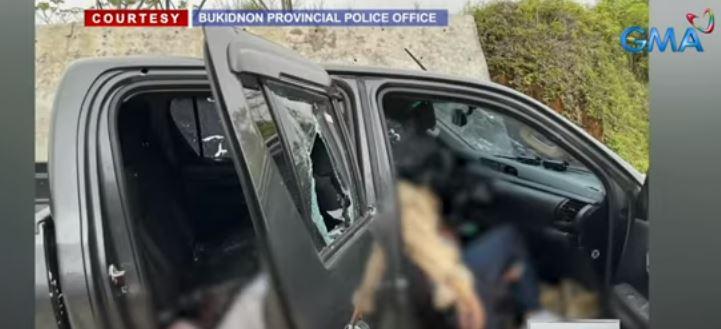 Members of the League of Municipalities of the Philippines-Lanao del Sur chapter on Saturday condemned the ambush on the convoy of the province's governor Mamintal Alonto Adiong Jr., which left four of his companions dead, and him wounded.
"We the League of the Municipalities, represented by all the mayors in the Province of Lanao del Sur strongly condemn in all strongest terms the ambush against our Provincial Governor, his staff and detailed escorts. For truly in essence, this is an attack against us, the people of Lanao del Sur and a travesty on our morals," the group said in a statement.
Thus, they called for an immediate investigation, and resolution of the case, including the identification of the perpetrators and their motive for the attack.
It also called on its stakeholders, including the leadership of the BARMM, civilians, law enforcement agencies, and Lanao del Sur constituents to participate to establish a credible set of information.
Moreover, the provincial chapter appealed to the national government to immediately set up peace mechanisms to identify and arrest the perpetrators, and achieve justice for the victims.
"We join the families of the good Governor and the slain victims in demanding for truth and justice. Lastly, we ask the public to be vigilant in these uncertain times," the LPM chapter statement said.
The gun attack occurred at 4 p.m. on Friday in Kalilangan, Bukidnon, while Adiong's convoy was en route to Wao, Lanao del Sur.
Among those killed were Police Staff Sergeant Mohammad Jurai Mipanga Adiong, 40; Police Corporal Johanie Lawi Sumandar, 39; and Police Corporal Jalil Ampuan Cosain, 40.
A driver identified only as Kobi was also killed.
Aside from Adiong, his staff Ali Macapado Tabao was also hurt in the attack.
Adiong and his wounded staffer were brought to the provincial hospital in Kalilangan.
Lanao del Sur Representative Zia Adiong said the governor, his brother, was already "out of danger."
In a press breifing on Saturday, Rep. Adiong said their family does not want to preempt the investigation and discount any possible motives behind the attack.
"We do not want to tie this incident that happened in the previous days or weeks," the lawmaker said.
"He is comfortable moving around the province. That is an indication that he felt he need not augment his security measures whenever he goes around the province. Location where the ambush happened is actually the usual route na dinadaanan ng governor (the governor travel by), that's the fastest route," Rep. Adiong added.
"That's why the governor feels comfortable because that's his usual route, kasi wala naman talaga silang kaaway sa politika," Rep. Adiong said. —LBG, GMA Integrated News