Filtered By: Topstories
News
PAO, NBI-7 start full-blown probe into Cebu hazing death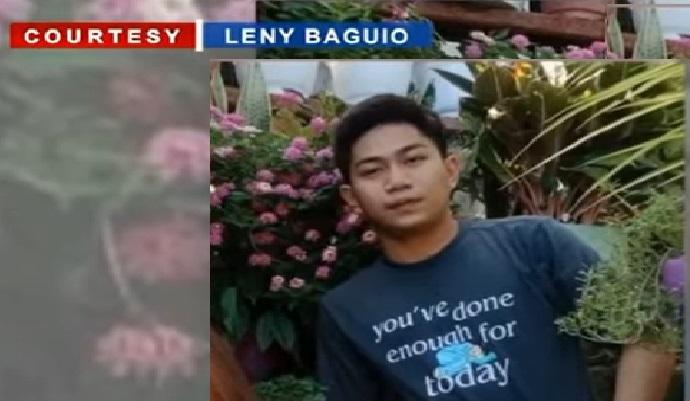 The Public Attorney's Office and the National Bureau of Investigation Region 7 have jointly launched a full-blown investigation into the hazing death of University of Cebu student Ronnel Baguio in December 2022.
PAO-NBI Region 7's move came a day after Justice Secretary Jesus Crispin Remulla ordered the NBI on Friday to look into the Cebu hazing case.
GMA Regional TV Balitang Bisdak reported Saturday that the regional PAO and NBI said they are teaming up, in coordination with the Philippine National Police (PNP), in conducting a thorough investigation into Baguio's death.
On the other hand, the report said that Baguio's fraternity recruiter has already coordinated with the Cebu City Police Office (CPO).
A priority case
The PAO and NBI Region 7 consider Baguio's hazing death a priority case, Balitang Bisdak said, adding that a parallel investigation is ongoing.
Documentary pieces of evidence that the PAO-NBI team has obtained include the autopsy report from the PNP crime laboratory, and the text message exchanges between the victim and his recruiter that were submitted by Baguio's mother to the PAO in January.
For its part, the NBI-7 said that in the joint full-blown probe they will closely coordinate with the PNP, being the first to conduct an investigation on the case.
Meanwhile, the Police Regional Office Region 7 (PRO-7) said the supposed recruiter of Baguio is willing to cooperate with the police, the report said.
Also, the CPO said they already identified the five people responsible for the initiation rites for Baguio, the report added.
On the other hand, Atty. Augusto Go, University of Cebu chairman, confirmed that one of his university instructors is linked to the hazing incident.
Go said that the instructor is still in Cebu and is willing to cooperate with the investigation, and that the university will also work with judicial processes to obtain justice for the victim and his family. —LBG, GMA Integrated News