Filtered By: Topstories
News
Pope Francis appoints new Antipolo bishop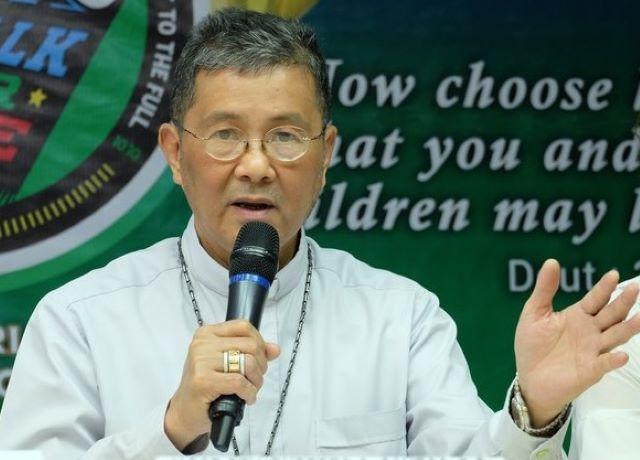 Pope Francis has appointed a new bishop for the Diocese of Antipolo after accepting the mandatory resignation letter of the current Bishop, Francis De Leon.
The Holy See Press Office announced that Bishop Ruperto Santos, currently assigned in the Diocese of Balanga, has been assigned to the Antipolo diocese.
Bishop Ruperto Cruz Santos, according information posted on the Press Office website, was born on the 30th of October 1957 in San Rafael, Bulacan, in the diocese of Malolos.
Santos attended courses in philosophy and theology at the San Carlos Seminary, and was ordained a priest on 10 September 1983 for the archdiocese of Manila.
"After ordination, he first served as deputy parish priest of the Immaculate Conception in Metro Manila, chaplain of the Pasig Catholic College in Metro Manila (1983-1986), and parish priest in Maybugna (1986)."
Santos was awarded a licentiate in history from the Pontifical Gregorian University in Rome (1987-1990), and went on to hold the offices of professor of Church history at the San Carlos Seminary of Manila (1990-1995), and superior and subsequently rector of the Pontifical Filipino College in Rome.
He was appointed bishop of Balanga on 1 April 2010, and received episcopal consecration the following 24 June.
Bishop Santos is regional representative in the Catholic Bishops' Conference of the Philippines Permanent Council, chairman of the Commission for the Pontifical Filipino College, and vice-chairman of the Commission for the pastoral care of migrants and itinerant people.
Bishop Francis De Leon turned 75 in June 11, 2022 and as prescribed by canon law was required to submit his resignation to the pope.
De Leon, who was ordained priest on June 28, 1975 and appointed Auxillary Bishop of Antipolo by June 2007.
He had headed the diocese since 2016. -- BAP, GMA Integrated News