Filtered By: Topstories
News
ASEAN, Beijing working on second draft of South China Sea Code of Conduct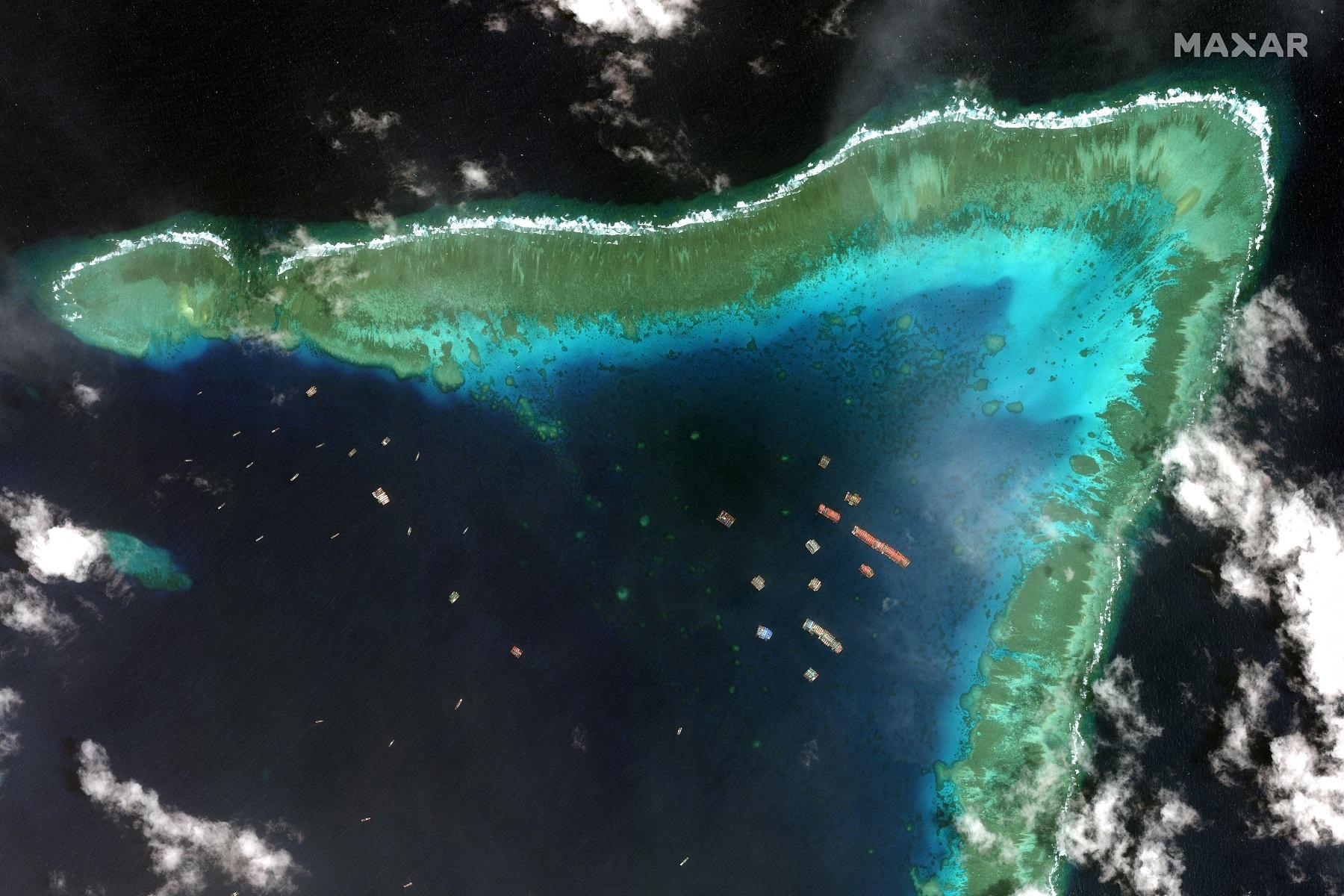 PHNOM PENH, CAMBODIA — The Association of Southeast Asian Nations (ASEAN) and China are now working on the second draft of the Code of Conduct in the South China Sea, Secretary General Dato Paduka Lim Jock Hoi said Tuesday.
"I think we are done with the first draft, we are going to the second so we hope that negotiations on COC will continue in physical manner as we are able to open our economy. (This is a) work in progress and hope that this can be done in expeditious manner," Lim said in a video conference during the 11th Editors' Roundtable organized by Economic Research Institute for ASEAN and East Asia (ERIA) and Khmer Times here.
He said despite the challenges, including the delay because of the COVID-19 pandemic, "ASEAN member-states and also China have exerted effort to resume the negotiation on COC and maintain the momentum of work including utilizing virtual platform, video conference."
Lim said the joint working group has resumed in-person discussions as both ASEAN and China continue to "reaffirm the aspiration to expedite the COC negotiation and work towards the early conclusion of an effective and substantive COC."
"In the meantime, ASEAN will continue to work with China with due attention given to the confidence-building and preventive measure to enhance trust and confidence among parties in order to provide conducive environment for the COC negotiation," he added.
The South China Sea is a vital sea lane where oil and natural gas have been discovered in several areas.
There have been confrontations in the past between China, which asserts historical ownership of nearly 90% of the area, and other claimants including ASEAN members Philippines, Vietnam, Malaysia, and Brunei.
In July 2016, an international arbitral court in The Hague, Netherlands invalidated China's historical claim over the South China Sea. The decision angered Beijing, which refused to participate in the arbitration initiated by the Philippine government in 2013.
While ignoring the ruling, China has continued to beef up its presence in the contested territories.
China was accused of militarizing the South China Sea after it was reported that it has installed missiles and radars on artificial islands it built on the waters.
A draft communique of the ASEAN seen in August by GMA News Online showed that the regional group is targeting new progress on the completion of the COC. It is hoping to be able to complete the code's "second reading" by the end of this year.
Diplomats say it will take about "three readings" to conclude negotiations on the code. -- BAP, GMA News
NOTE: This story was produced during 11th Editors' Roundtable organized by Economic Research Institute for ASEAN.